Germany's flagship carrier Lufthansa announced that the number of its weekly flights to Iran has almost quadrupled.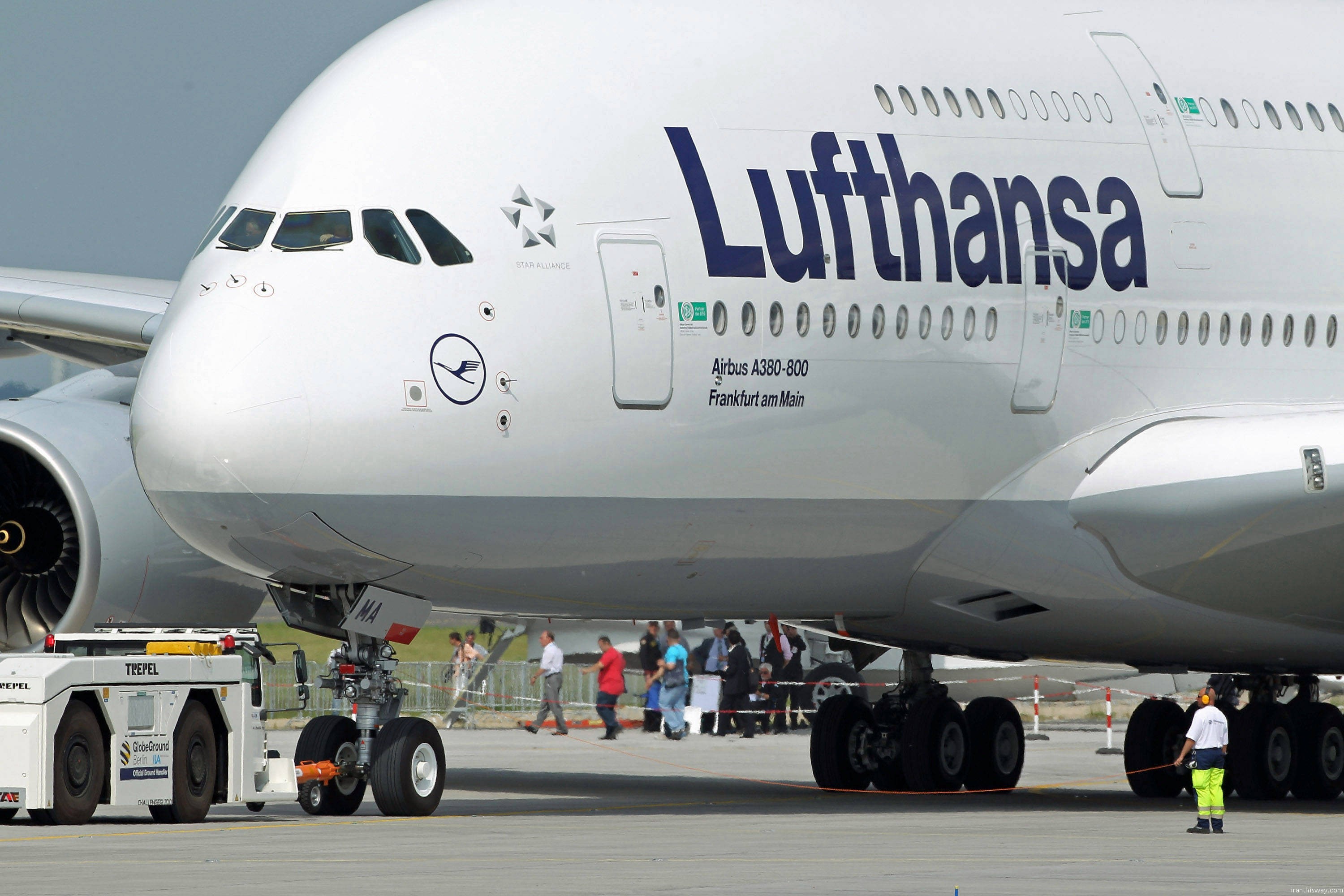 Lufthansa's flights to Iran have increased from seven to 27 every week in the post-sanctions era
"Lufthansa's flights to Iran have increased from seven to 27 every week in the post-sanctions era," Executive Vice President of Sales for the Lufthansa Group Jens Bischof told reporters in a ceremony in Tehran on the 60th anniversary German airline's activity in Iran.
The official said Lufthansa has continued its activities in Iran despite problems such as anti-Iran sanctions, adding the company seeks to boost ties with its Iranian counterparts.
The office of the largest German airline in Iran said growing demand, particularly in tourism sector, and the lifting of sanctions have contributed to a surge in Lufthansa flights to the Islamic Republic.
In March 2016, media reported that Lufthansa signed a deal with Iran Air. Based on the deal, the two aviation companies agreed to work closely in fields such as technical issues, commercial activities, IT systems and navigation mechanisms.
The technical issues included maintenance and repairing and the commercial activities pertained to the transfer of passengers and cargos.
Iran and the five permanent members of the UN Security Council — the United States, France, Britain, China and Russia — plus Germany signed a nuclear deal on July 14, 2015 following two and a half years of intensive talks. The agreement is known as the Joint Comprehensive Plan of Action (JCPOA).
The two sides started implementing the deal in January 2016.
Under the JCPOA, all nuclear-related sanctions imposed on Iran by the European Union, the Security Council and the US must be lifted. Iran has, in return, put some limitations on its nuclear activities.
The nuclear agreement has encouraged major global aviation companies to either resume or boost ties with Iran.
Iran has put orders with Airbus and Boeing for scores of passenger aircraft worth billions of dollars. Tehran is also in talks with other global aviation companies to buy aircraft.
Iran has a potential order list for 500 commercial planes to renovate its aging fleet. Officials say the country's current civil aviation fleet consists of 248 aircraft with an average age of 20 years, of which 100 are in storage.