South Korean shipbuilder Daewoo Shipbuilding and Marine Engineering Co., Ltd. (DSME) and the Industrial Development and Renovation Organization of Iran (IDRO) have signed an outline agreement to cooperate on developing Iran's shipbuilding industry.
Based on the deal with IDRO, Daewoo shipbuilding will construct a shipyard and related facilities in Iran, according to Yonhap News Agency.
The parties plan to establish a joint venture company (JVC) to develop an Iranian shipyard with cooperation from DSME Okpo Shipyard on the engineering and construction of the types of vessels Iran needed.
The shipyard said that the Iranian side wants financing from the South Korean government in addition to shipbuilding-related technology and operation know-how from Daewoo Shipbuilding.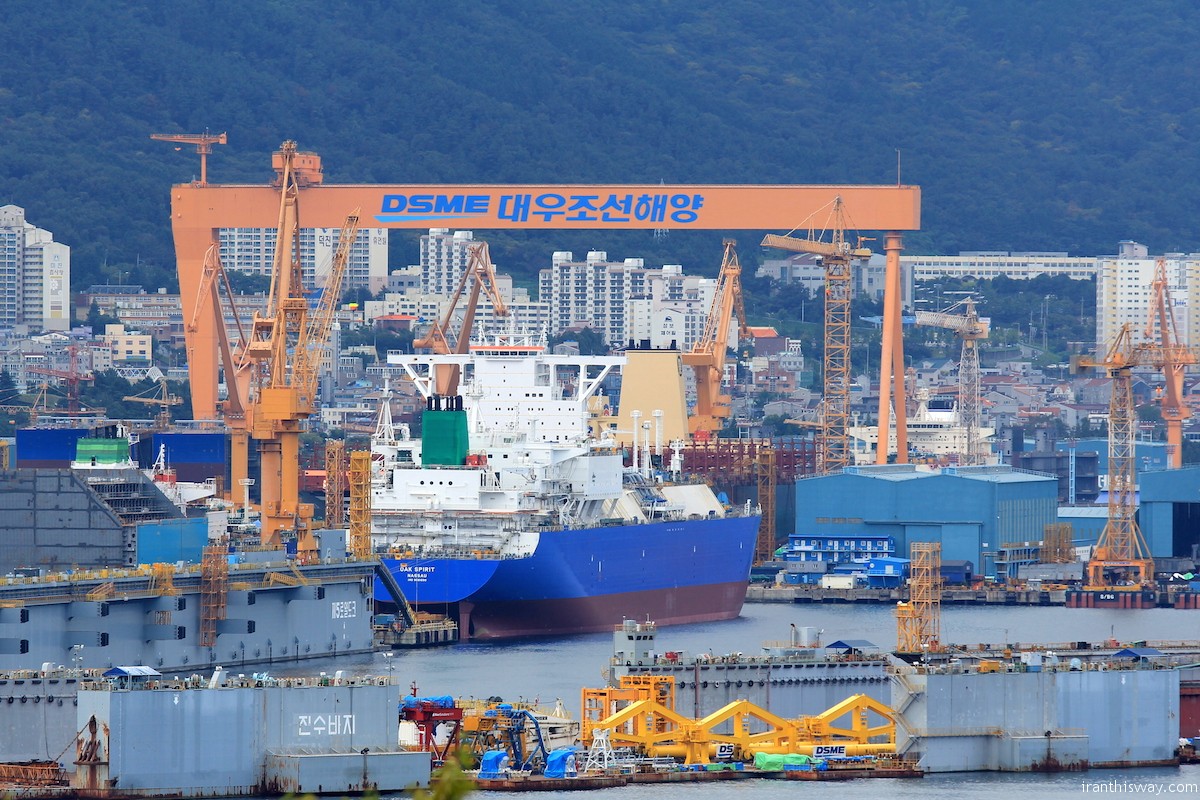 Daewoo Shipbuilding said the deal will help it make inroads into Iran's shipbuilding market and export related equipment.
Since 1983, Daewoo Shipbuilding secured a combined $1.65 billion worth of orders to build a total of 38 ships from Iran's state-run shipping firms, such as National Iranian Tanker Company.
In early December, Hyundai Heavy Industries Co. — a major shipyard in South Korea — announced that it clinched a deal with Iran to supply 10 ships.
Under the expected contract, valued at $650 million, with the Islamic Republic of Iran Shipping Lines (IRISL), Hyundai will build four 14,400 TEU container ships and six 50,000 DWT product tankers.
The ships will be delivered from the third quarter of 2018, it added.
The contract will was Iran's first deal with a foreign shipbuilder since the lifting of international sanctions on the Middle Eastern nation.
Iran is seeking a series of ship-related contracts via the IRISL to handle increasing trade cargo.