Iran's deputy petroleum minister says Tehran's total crude oil and condensate sales reached around $30 billion in the first 9 months of the current calendar Persian year which started on March 20.
"Iran's crude and condensate exports surpassed 2.8 million barrels per day (bpd) in December 2016," Amir Hossein Zamaninia said on Saturday.
Iran exported nearly 2.6 million bpd during the first 9 months of the current year, he added.
"In fact, Iran's crude and condensate exports have been doubled following the implementation of Joint Comprehensive Plan of Action (JCPOA)," Zamaninia noted.
In July 2015, Iran and the five permanent members of UN Security Council plus Germany clinched a deal following marathon talks.
Under the international agreement which was implemented in January 2016, Tehran agreed to put curbs on its nuclear program in exchange for the removal of unilateral sanctions.
In 2012, Iran's energy sector was hit by the US-led sanctions, reducing the country's crude exports from 2.5 million bpd to nearly 1 million barrels per day.
As a result of the sanctions imposed by the United States and the European Union, Iran's exports of crude oil and condensate dropped to their lowest level since 1986.
The sanctions also negatively affected investment in Iran's oil sector, cutting crude production sharply.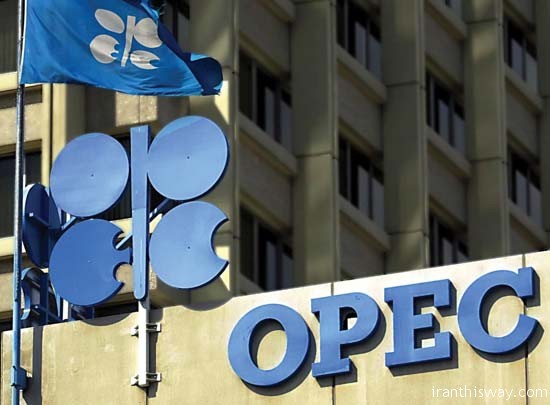 OPEC output cut deal
The recent boost in Iran's oil sales comes against a backdrop of efforts by the Organization of the Petroleum Exporting Countries (OPEC) and other major crude exporters to contain global supply glut to prop up prices.
Back in December, OPEC clinched a historic deal with Russia and other non-members to slash global production by nearly 1.8 million barrels a day for six months starting January.
OPEC exempted key member Iran from cutting output, allowing the country to increase its crude production by 90,000 bpd to reach pre-sanction output levels of 4 million bpd.
Iran's Deputy Petroleum Minister for International Affairs and Trading Amir Hossein Zamaninia pointed to the recent deal and said Iran's oil revenues will further increase in a foreseeable future.
Iran is now pumping 3.7 million barrels of crude oil per day in the post-sanctions era.
Tehran seeks to regain its market share of pre-sanctions levels of 4 million bpd.