IOTC managing director said storage duration in Iranian crude oil terminals has climbed to 15 days.
Managing Director of Iran Oil Terminals Company (IOTC) Seyed Pirouz Mousavi said oil can now be stored for as long as 15 days without the need for exports.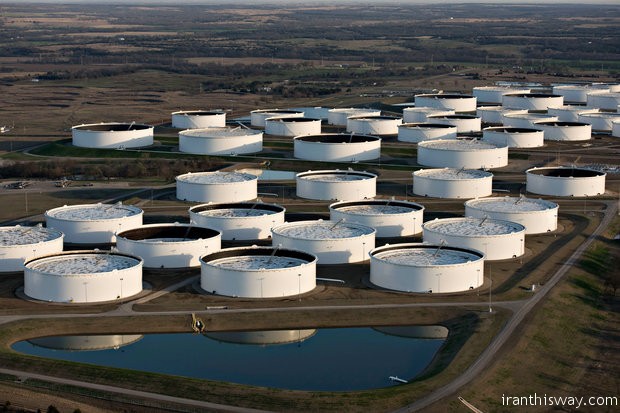 "Iran's oil storage capacity has currently reached global standards with implementation of 10 million barrels of new capacity in Bahregan district as a backup for Kharg Oil Terminal," he added.
The official highlighted that operation of new tanks not only has boosted storage duration to 15 days but also increased crude storage capacity of the country's terminals by about 35 per cent.
"The rise in crude storage capacity, in addition to strengthening Iran's bargaining power for commerce and sales of oil, will elevate the quality of export products."
He recalled that construction and implementation of new storage tanks will lower risks of production cuts and transfer of oil to Kharg Terminal, as the country's largest crude terminal.
Mousavi further deemed increased oil exports throughput as yet another advantage of the new oil storage project adding "upon operation, the possibility will be provided for regular and overhaul of crude oil storage tanks at Kharg Terminal."
Implementation of new tanks for storing 10 million barrels of Iranian crude earlier this month, the country's overall capacity rose to 38 million barrels. The project also comprises design, construction, installation and operation of eight one-million-barrel tanks, two 500-thousand-barrel tanks as well as four 250-thousand-barrels tanks for storing crude oil.
Iran's oil terminals remain as the last link in the chain of oil and gas production and presently over 90 per cent of the country's crude oil is being deployed to global markets through Kharg Terminal.