Men's and Women's roll ball teams of Iran turned victorious in their opening encounters at the 4th Roll Ball World Cup underway in Bangladesh.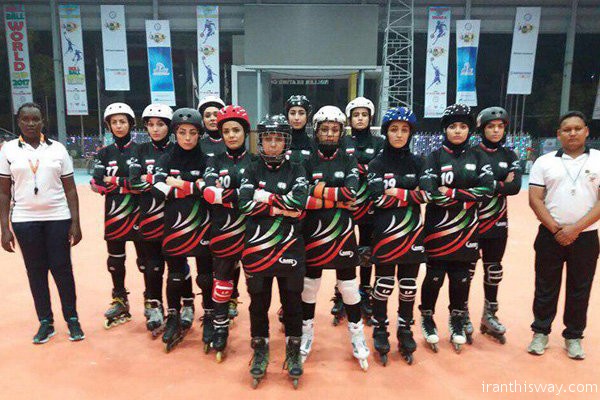 Bangladesh is hosting the fourth edition of Roll Ball World Cup with the participation of 40 teams. The mega event is being held at the newly constructed Sheikh Russell Roller Skating Complex in Dhaka from February 17 to 23 with 40 and 27 men's and women's team's respectively.
In the men's event, 16 teams from Asia, 11 from Africa, eight from Europe, three from South America and one from Oceania will take part splitting into eight groups. Women's segment will also have eight groups.
Iranian male roll ball skaters, who hold a world vice-champion title, took a firm step in their opening match by thrashing Egyptian rivals 11-0.
Also, female representatives of Iran took a 17-0 lead in the first half of a match against Tanzania. The East African team, while accepting the defeat, refused to continue the showdown in order to prevent injuries to players.
Iran's women outfit are scheduled to take up Pakistani rivals at 03:00 p.m. Bangladesh local time and, in case of victory, will secure a place in the second round of the sportive event.