Iran 's Health Minister Saeed Namaki has issued an emergency permit to use COV-Iran Barakat in the current vaccination of the population.
Speaking to Iranian state TV on Sunday night, Health Minister Saeed Namaki issued an emergency permit to use COV-Iran Barakat in the current vaccination of the population.
He also said that the necessary permit to use Iran-Cuba jointly produced COVID vaccine will also be issued as early as next week.
The move comes amid reports of a shortage of vaccines in Iran as the vaccination of elderly aged above 60 is underway.
This is while, Jafar Sadegh Tabrizi, Director General for PHC Network Management at the Islamic Republic of Iran's Ministry of Health said on Sunday that the country needs 120,000,000 doses of Covid-19 vaccines. He also said that a new shipment of vaccines containing a million doses will enter the country in the coming days.
Meanwhile, Head of Iran's Food and Drug Administration (FDA), Dr. Mohammad-Reza Shanesaz, said Sunday the Iranian citizens who have been injected with a foreign-made coronavirus vaccine might be injected with an Iranian-made vaccine for their second dose. He assured that the Iranian and foreign-made vaccines are made in the same way and with the same quality.
The National Task Force for Fighting Coronavirus in Iran has announced that the second dose of Chinese vaccine will be distributed from Saturday and the second dose of Sputnik V will also be available.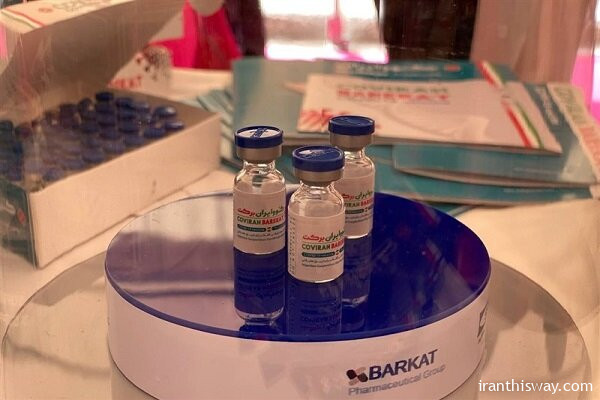 Iranian Sputnik vaccine to be unveiled

Iran's Health Minister Namaki informed that the Iranian version of the Sputnik Covid-19 vaccine will be unveiled on Sat.
Iranian Minister Masoud Namaki vowed that all Iranians will be vaccinated by the end of Autumn by domestically produced or imported vaccines.
The Spokesman of the Iran Food and Drug Administration (IFDA) said in mid-June that the Islamic Republic of Iran joined the club of manufacturers of coronavirus, COVID-19, vaccine.
In a tweet, Kianoush Jahanpour wrote, "Islamic Republic of Iran joined the coronavirus, COVID-19, vaccine manufacturers' club by issuing a license for emergency use of COV-Iran Barakat; Iran, Russia, United States, China, UK, and India."
Cuban Soberana 02 COVID-19 vaccine showing 62% efficiency

The Cuban biopharmaceutical corporation BioCubaFarma announced that the Soberana 02 vaccine against COVID-19 has an efficacy of over 60 percent.
"With only 2 doses, #Soberana02 reached 62% efficacy," BioCubaFarma tweeted on Saturday.
Cuban President Miguel Diaz-Canel tweeted that the result has been confirmed by an independent committee with the Instituto Finlay de Vacunas, but the emergency use of the vaccine is yet to be approved by the Cuban regulatory agency CECMED, Sputnik reported.
"The efficacy of #Soberana02, in its two doses, exceeds the requirements of the World Health Organization for a vaccine candidate against #COVID19 to become an effective vaccine, which is 50%," Diaz-Canel tweeted, adding that data on the three-shot Soberana Plus vaccine will be available soon.
Cuba has developed five promising vaccine candidates: Soberana 01, Soberana 02, Soberana Plus, Mambisa and Abdala. Over 4.3 million people have participated in trials of the Soberana 02 and Abdala vaccines, according to Cuba's health ministry.