ESPINAS PALACE HOTEL
Espinas Palace Hotel is a grand family residence situated in the northwest of Tehran. The Palace is a fantastic alternative to conventional hotel accommodation both for the corporate guest and discerning city visitor. The boutique-style rooms and suites are fabulously equipped and friendly staff will attend to your every need, giving you complete privacy,when you need it and the comforts to which you are accustomed.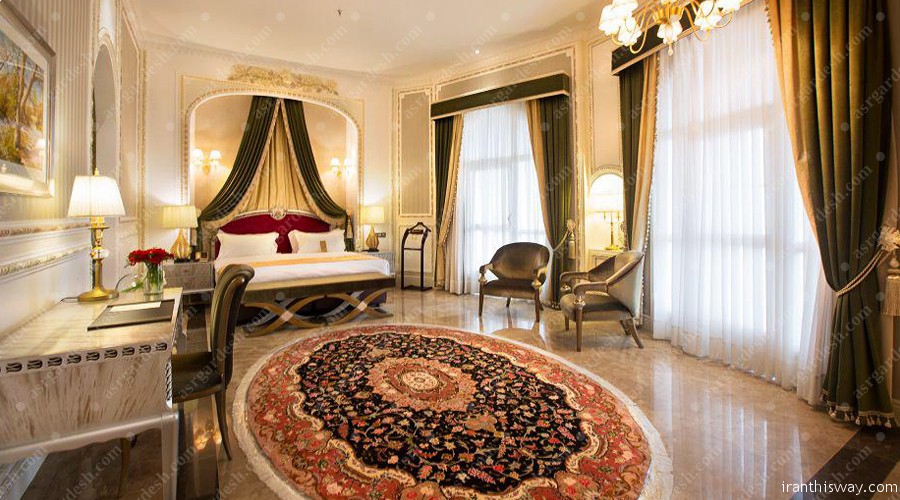 Espinas Palace café offers a wide selection of drinks, light refreshments and dining options for up to 70 diners. You can absorb beauty, learn about peace and tranquility, indulge in music and discover melodies in the sleek and stylish lobby and take your choice from a superb à la carte menu or tempting daily specials.
For conferences and events you can choose from many conferences and events rooms, the largest capable of holding up to 800 delegates.
web site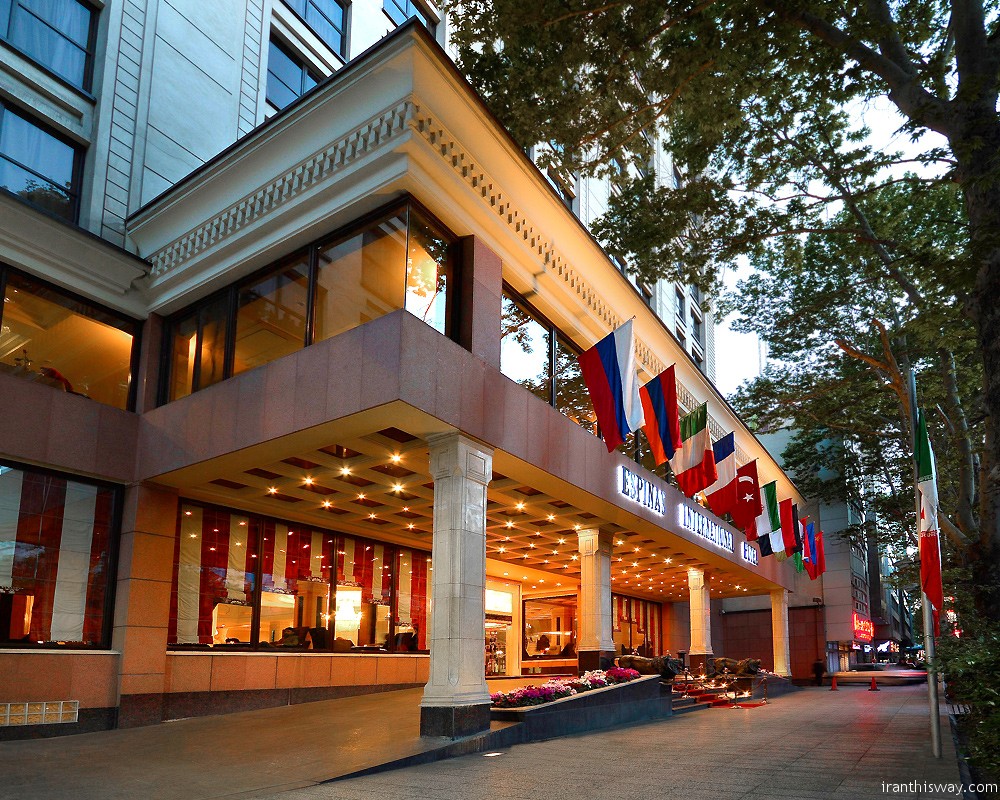 Espinas Hotel Persian Gulf
Espinas Hotel is a grand family residence situated right in the heart of Tehran capital city center. The superb location of the hotel surrounded by Tehran most spectacular attractions and its accessibility to public transportation terminals, makes it perfect not only for a day tour visiting our cultural heritage such as Carpet , Glass , Golestan Palace, Ostad Saba Museum, and Big Bazar, but a very top choice to stay in Tehran for both business and pleasure, a hotel by a growing collection of distinguished properties around Iran.
web site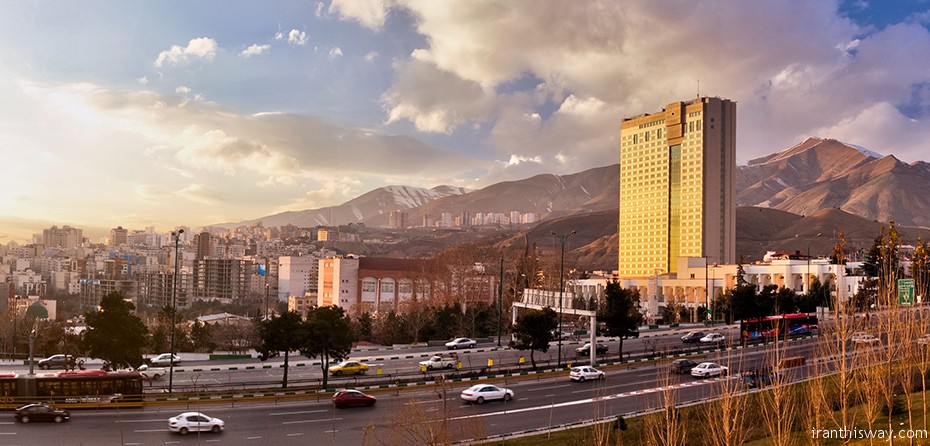 Azadi Hotel
The purpose of Tehran Parsian Azadi Hotel from the beginning has been rendering 5-star services to those guests who wish to experience such services and take benefit from the traditional Iranian guest respecting.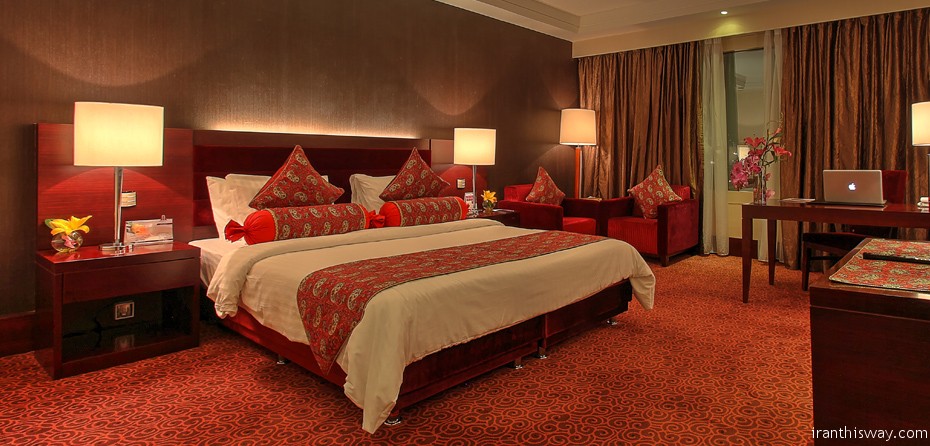 Therefore, upon you decide to be our guest, you will be placed for 5-star position for us and this hotel shall take benefit from its total capacities to achieve your satisfaction.
web site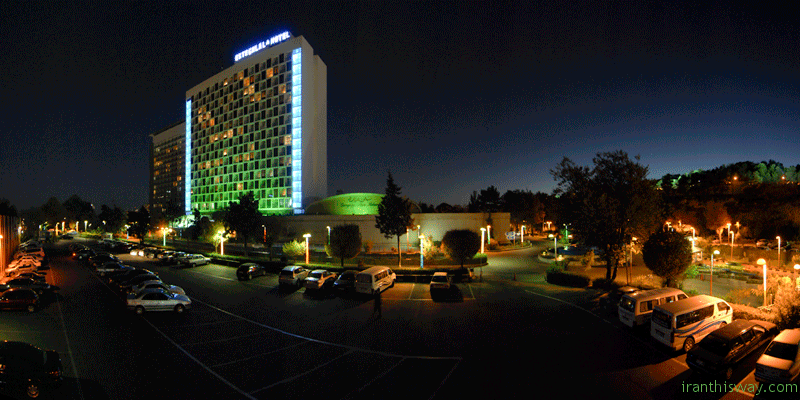 Parsian Esteghlal International Hotel
Five star Parsian Esteghlal International Hotel owned by parsian chain hotels with 70,000 square meter of space is located in bagh-e-shahr area in north of Tehran.
Different types of restaurant , conference halls, sport clubs, swimming pool, gym and shopping, there are part of the services that our hotel offers. With our professional staff members that are 24-7 available for give a good memory about our hotel to our guests.
Esteghlal hotel is close to Valiasr st witch is one of the most beautiful streets in Tehran. Being close to Tehran exhibition, Tehran Islamic summit, broadcasting, hospital, religions and many historical places gives a chance to our guests to go anywhere they want in a shortest time possible.
Emam Khomeini Airport : 50 min
Mehrabad Airport : 20 min
Railway : 25 min
504 rooms and 48 suites in tow towers that are designed with premium quality furniture. All the rooms include anti fire system, strong box, phone, TV, satellite channels, height speed internet and mini bar. We also offer 24-7 room service.
The Isfahan5 star hotels
Abbasi Hotel
Glorious Architecture of Iran has always shone as bright gem in the world of architecture and has been a long time.The School of Architecture has been at the forefront in terms of the way the name is glorious and famous in Iranian art and culture around the world.During the Safavi Isfahan will benefit from so-called glory of the worlds half.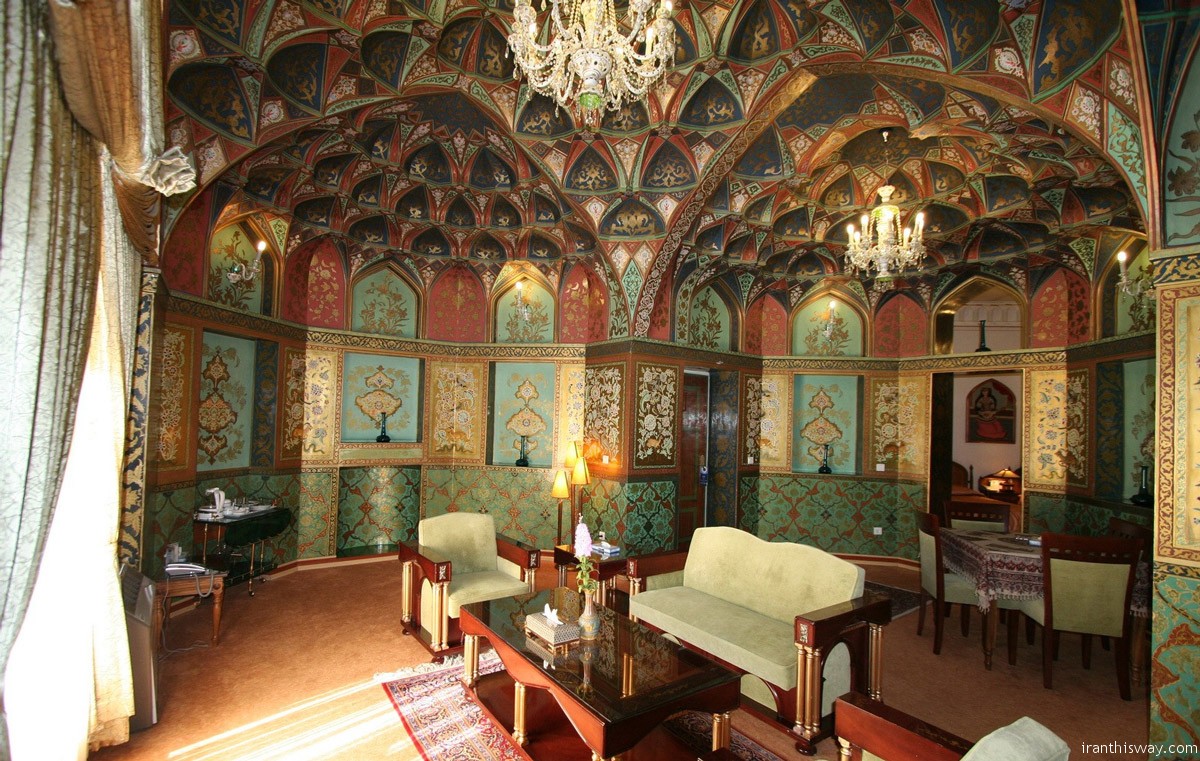 The Abbasi Hotel (formerly known as the Shah Abbas Hotel) complex was built at the time of king Sultan Hussein of Safavid about 300 years ago. It was built as a caravansary to provide lodging for passengers. The structure has been recovered since the 1950s to fight and prevent degradation.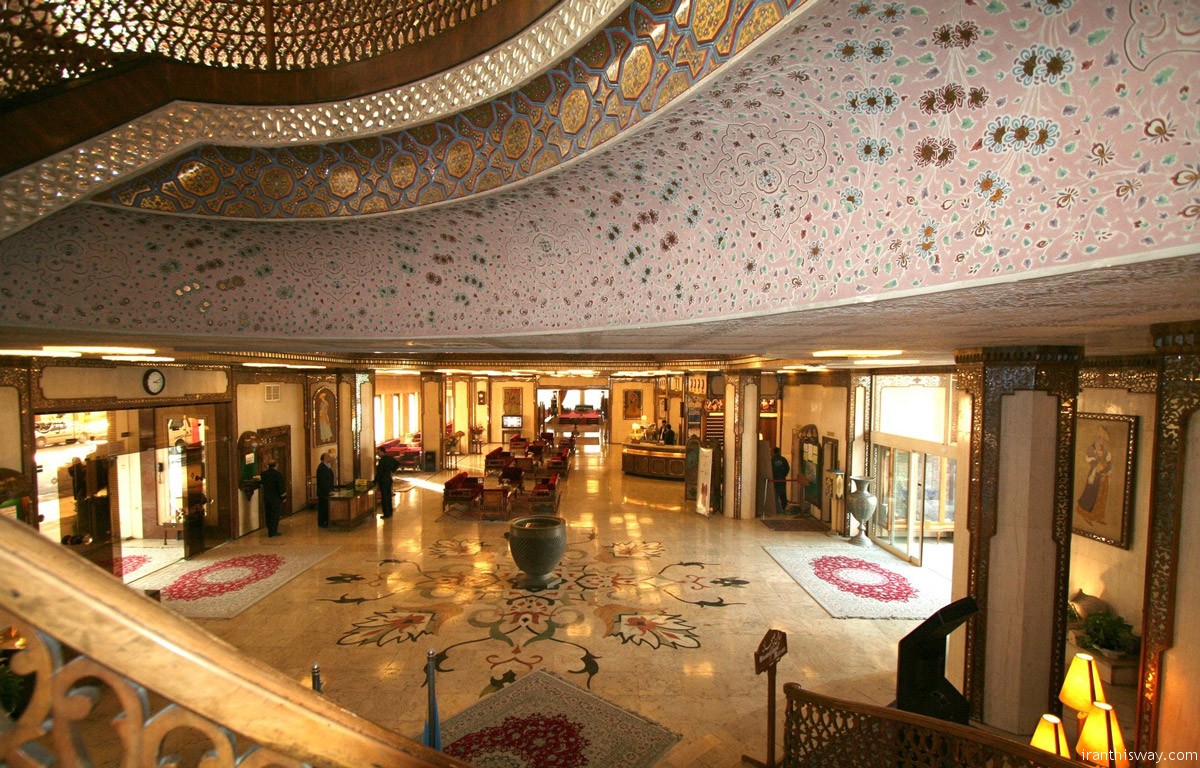 The Abbasi's main building was once the caravanserai of the Madraseh-ye Chahar Bagh, and it has atmosphere in spades.
web site
The Shiraz 5 star hotels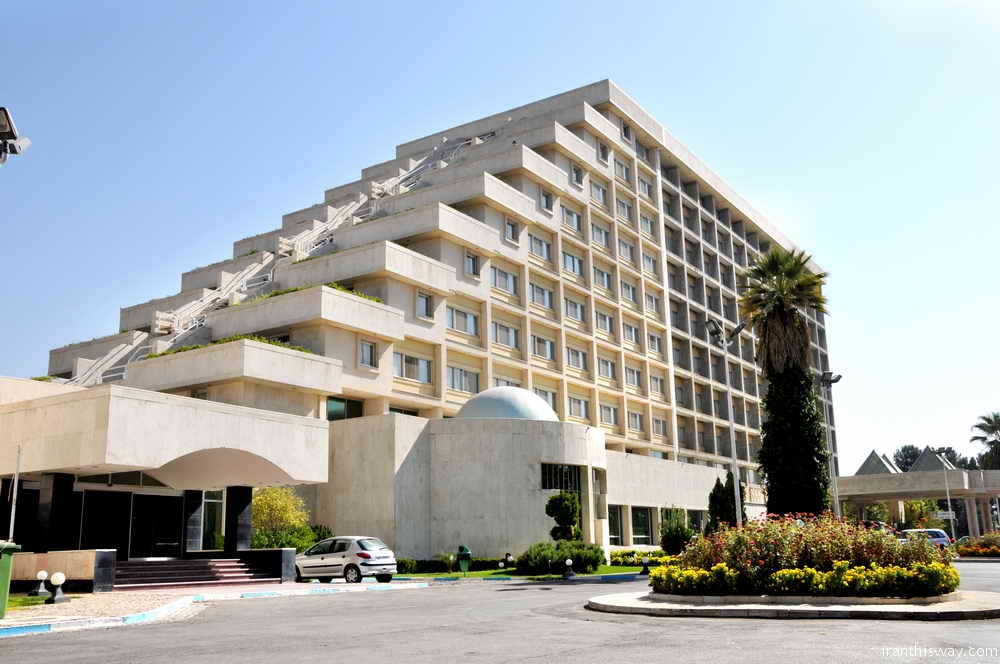 Shiraz Homa Hotel
Shiraz Homa Hotel is situated next to Azadi Park, the biggest park in Shiraz, offering glorious views over the adjacent tennis court and the mountain. Facilities are planned to suit both business and leisure and  professional staff are ready to help in any way they can. The magnificent ornamental facade at Shiraz Homa Hotel gives way to a warmly inviting lobby decorated with fresh flowers and comfortable seating. 232 elegant rooms and suites provide the discerning traveler with the utmost in comfort and luxury. The Hotel prides itself on the quality of its dinning outlets and offers a variety of restaurants designed to tantalize all taste. The Hotel also has one of the finest and largest function facilities in the city. It is the ultimate venue for conferences, conventions and social occasions. Fitness center boasts a wide range of equipment and facilities.
Distance From Airport: 10 km
Location: Central
web site
The Mashhad 5 star hotels

Darvishi Royal Hotel
Darvishi Hotel construction project started in 2007 in the proximity to the Holy Shrine of Imam Reza (peace be upon Him) in Mashhad in order to provide different services well suited to the guests and pilgrims. The most principle goal of erecting this hotel is to render the highest quality hotel services in accordance with the highest national and international standards to guests and neighbors of Imam Reza (peace be upon Him).



For this reason, Darvishi Royal Hotel attempted to make construction, equipment, facilities as well as how to render services compatible with the said goal so that it can add loyal guests to its spiritual capitals, in accordance with such principles as customer orientation.
web site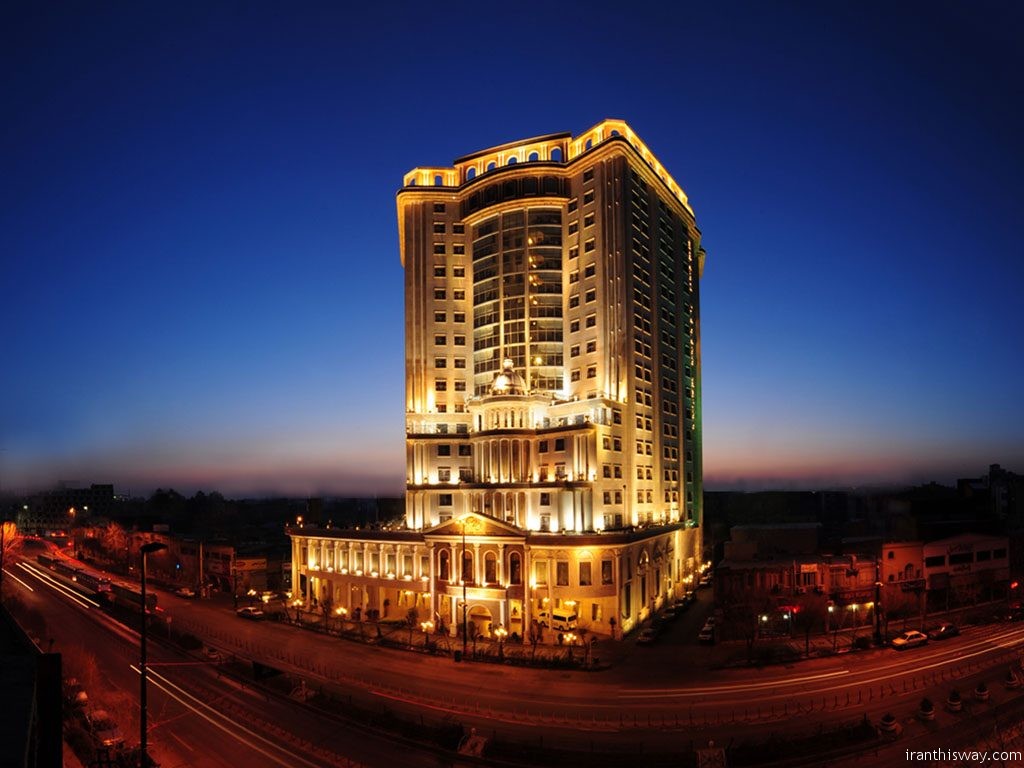 Ghasr Talaee International Hotel
Ghasr Talaee International Hotel™ is one of the luxurious hotel in Mashhad, due to its pleasant environment and superior quality of service. The hotel has an area of over 5,000 square meters (54,000 ft2) built on 70,000 square meters (753,000 ft2) made up of 2 main infrastructures. Rising 20-stories above Imam Reza Ave, the same avenue as Imam Reza's Holy Shrine, it features state-of-the-art equipment and profound Middle Eastern architectural structures. The property consists of 610 residential units including the Imperial Suite, Presidential Suite, Princess Suite, Royal Suite, standard suites, double rooms, and single rooms. All rooms are tastefully designed by top interior decorators in the nation. Samen Alhojaj's Holy Shrine is within view from some rooms, which will undoubtedly create indescribable memories.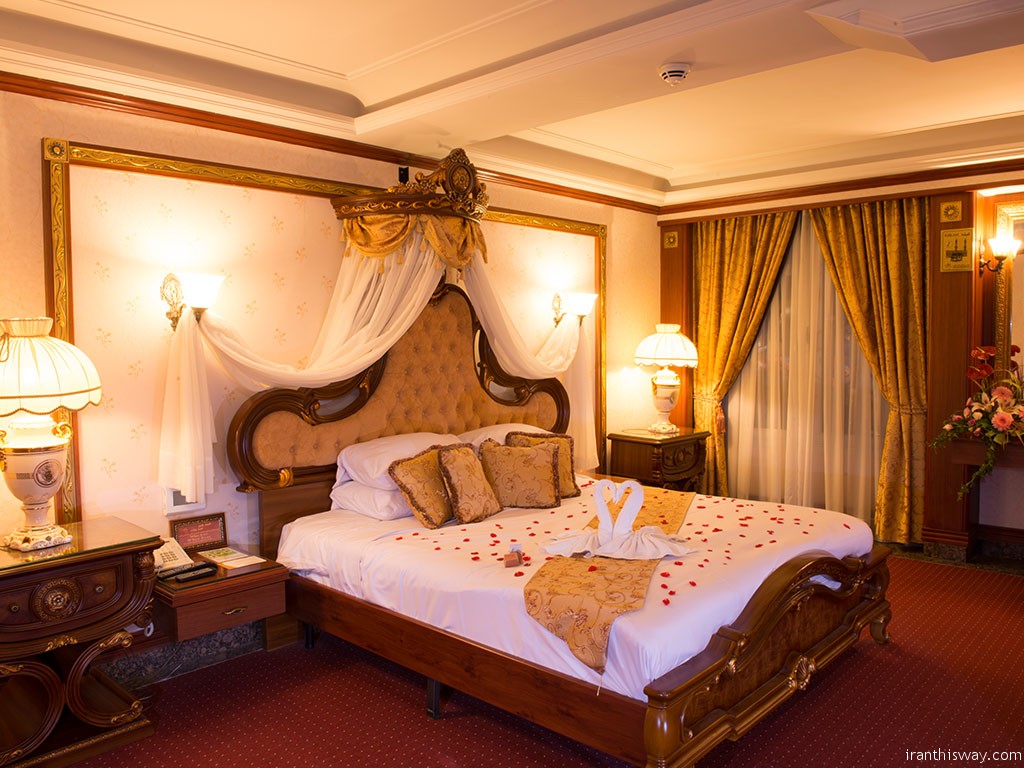 Ghasr Talaee™ prides itself on outstanding culinary offerings. From seasonal, Gastro-styled Middle-Eastern delights to continental fine dining; there is something to tempt every palate.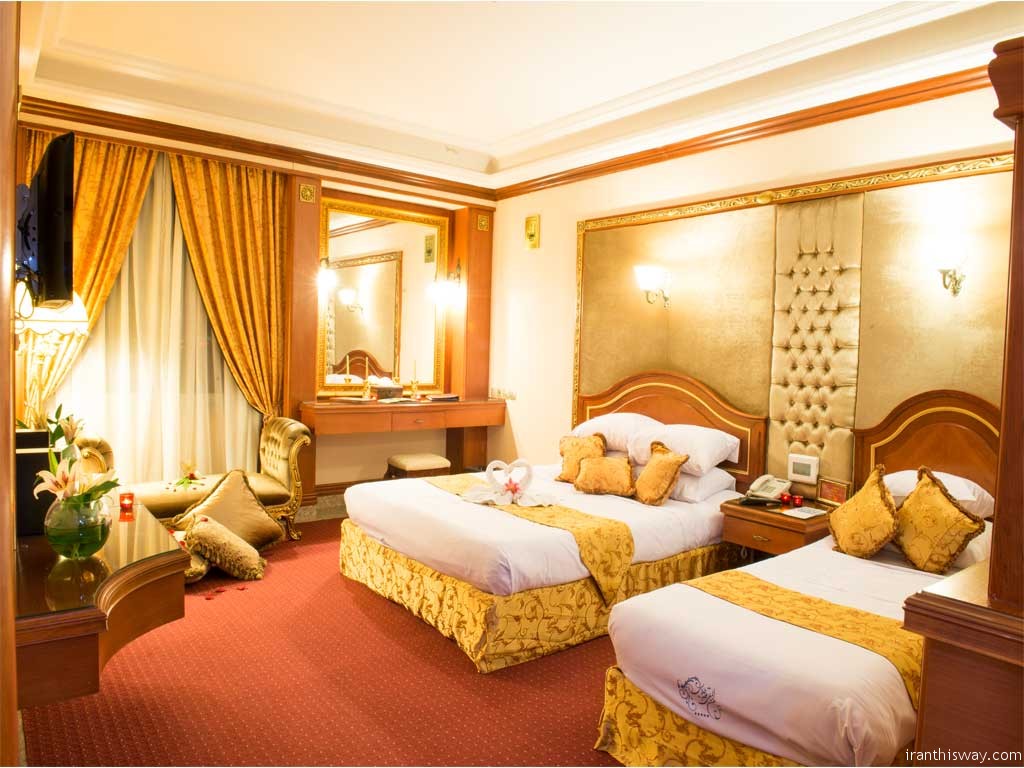 Luxurious amphitheater and conference halls are equipped with the latest audio-visual and video conferencing system; this makes for the best choice among business people holding both national and international conferences.
web site
The Tabriz 5 star hotels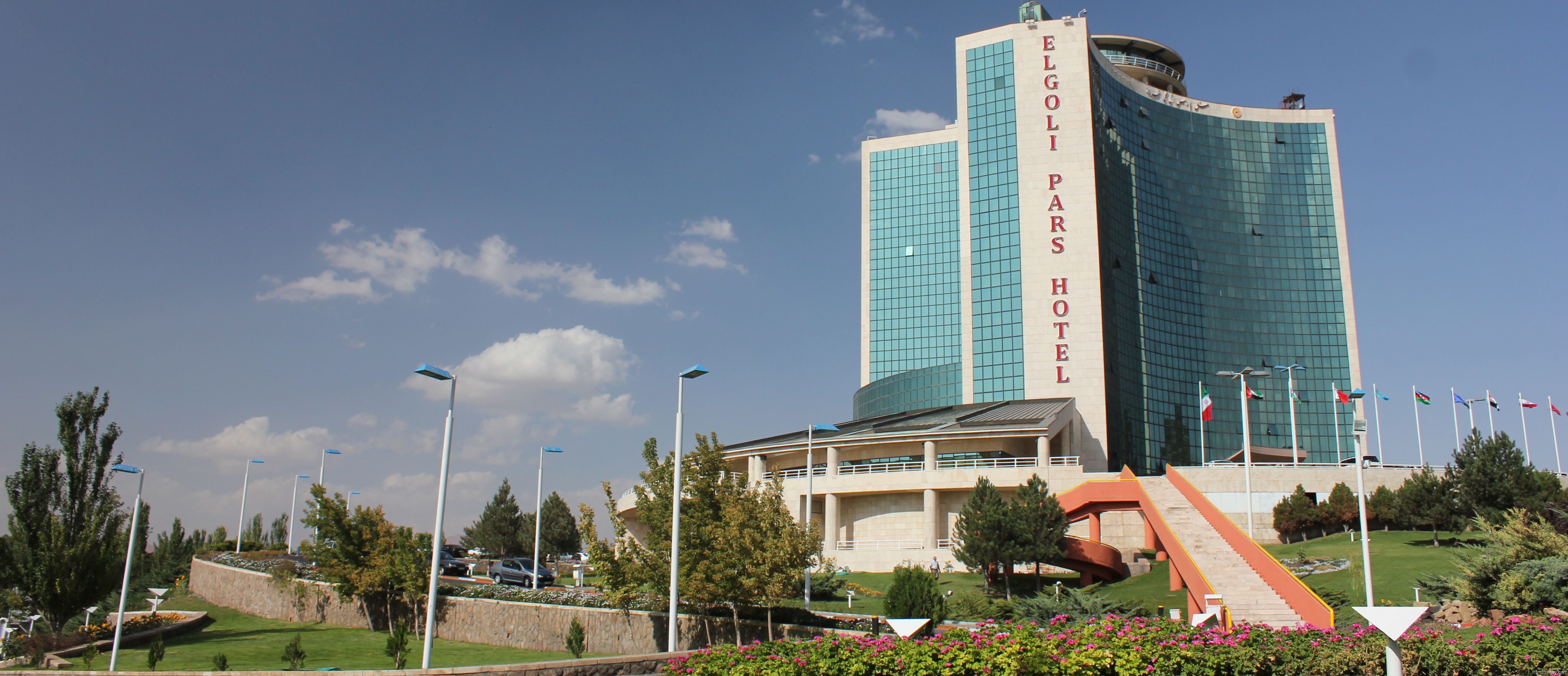 Tabriz El-Goli Pars Hotel
El-Goli: Best Tabriz Hotel A luxurious 17-floor building named Tabriz Pars Hotel is ready to receive the guests of Tabriz. It has a revolving restaurant that displays a beautiful landscape of El Goli Park.
web site
The Yazd hotels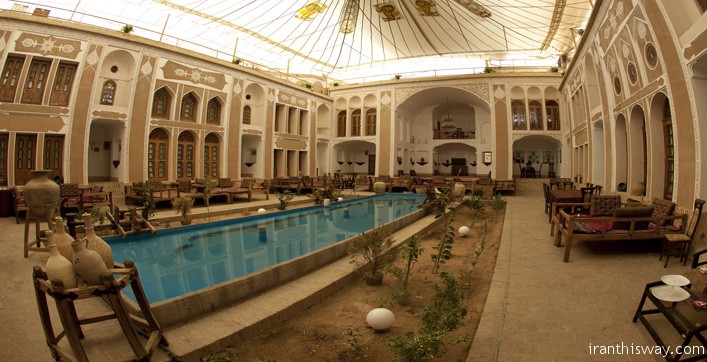 yazd vali traditional hotel
yazd vali traditional hotel is the only hotel in Yazd which dates back to Safavid dynasty built over 400 years ago. Interior and exterior plaster, porch with extraordinary beautiful Karbndy, orangery and a basement with running water that recovery fifty meters display. Reflecting the five-door and three-door pool of water in the large courtyard of the high symmetry of the hall is very eye-catching.
Located between collection of Amir Chaghmagh mosque and opposite the main market of town, this hotel makes it easy access to the old texture of the town. Being decorated with traditional texture and Iranian local food, the traditional restaurant and coffee shop revive memories of old times. The roof and long Badger of this series show you a beautiful view of old Yazd.
web site