The New York Times, By ELAINE GLUSAC Tourism in Iran is already popular with Europeans. Iranian officials told The Associated Press last fall that about five million foreign travelers visited Iran in 2014, and that the country aims to attract 20 million tourists, spending $30 billion, by 2025.
Among growth signs, Air France recently announced that it plans to start three flights weekly between Paris and Tehran beginning in April. Already Iran is a one-stop destination from New York via Istanbul, Dubai or Doha on Turkish Airlines, Emirates or Qatar Airways.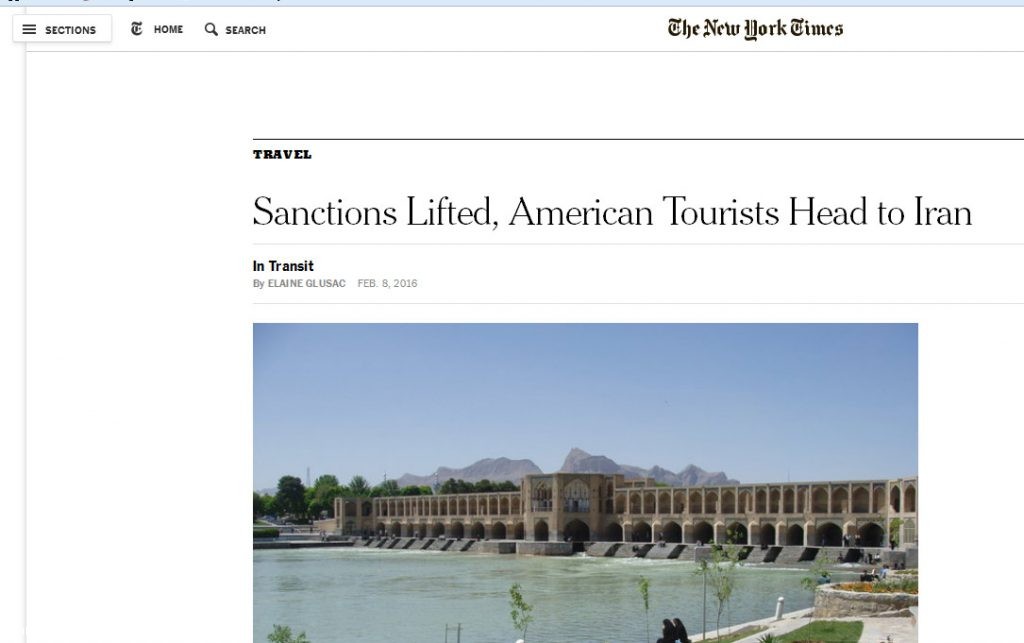 Iran hosts some of the world's oldest cultural monuments, including 19 Unesco World Heritage Sites, and its varied terrain ranges from desert locales to ski resorts.
"It's just extraordinarily beautiful, and the sites are as magnificent as any you can find in the world," said William O. Beeman, a professor and chairman of the anthropology department at the University of Minnesota and an expert in Iran. "Isfahan is comparable to Machu Picchu or Angkor Wat. These are major centers of civilization that have been lovingly restored."