The Motorcycle and Automobile Federation of the Islamic Republic of Iran (MAFIRI) has allowed the Iranian women to take part at the motocross race.
Mahmoud Seydanlou, the head of Iran's Motorcycle and Automobile Federation, paid tribute to the women motorcyclists at the Azadi complex motocross race in Tehran.
"We hope to see the Iranian women in the country's championships. It can pave the way for our women to participate at the world championships. The talented women are interested in taking part in the sport and we are happy in order to facilitate them to participate in the sport," Seydanlou said.
State-run television rarely shows women's sports events though many Iranian women are avid sports enthusiasts and practitioners.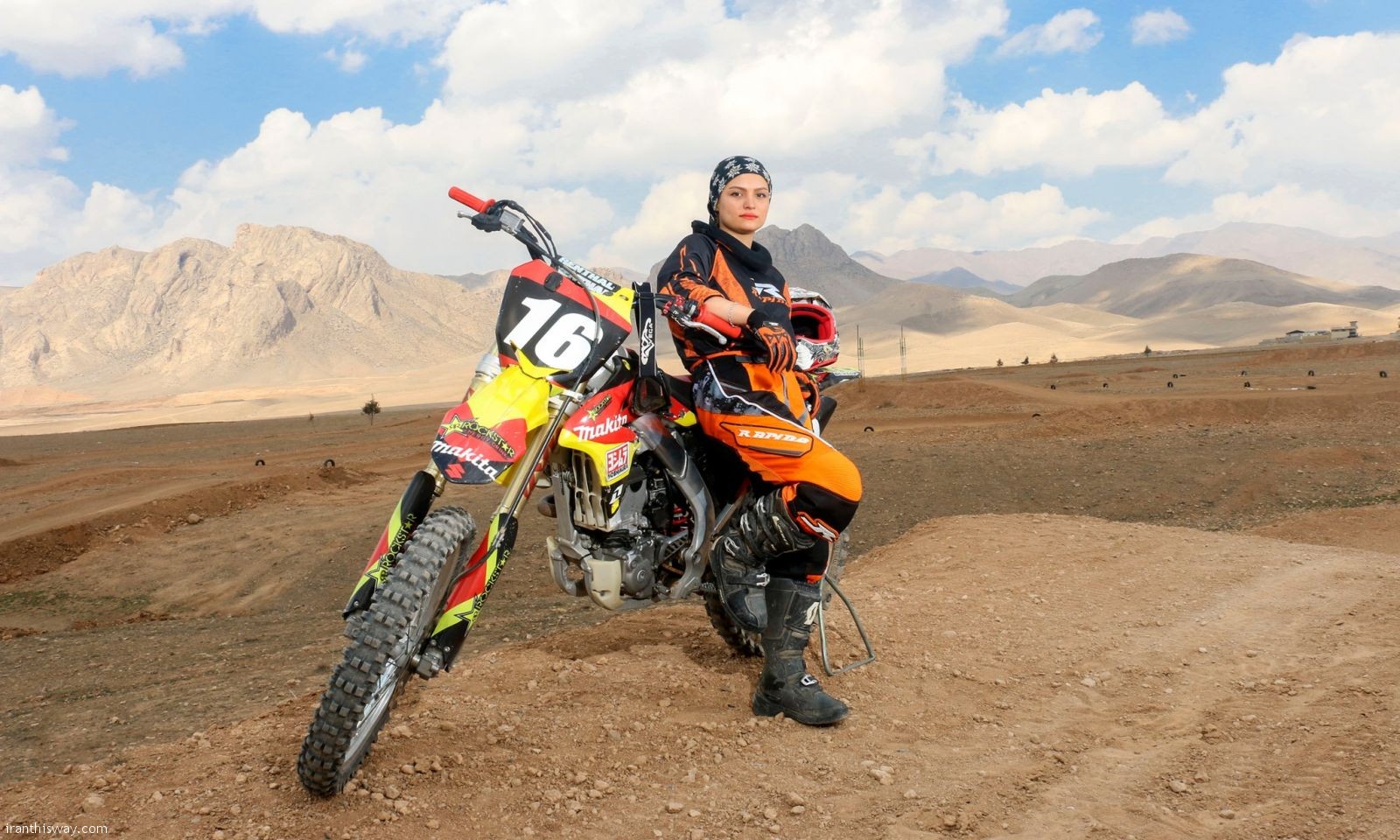 CNN reported:
Meet the female motocross rider who wants to represent Iran
On a dirt track in the mountains above Tehran, the rider on the yellow 250cc Suzuki dirt bike speeds through the sand and dust, launching off of small hills and racing on.
This daring rider can hang with the best on this course. But there is often an awkward moment of silence when the helmet comes off and bystanders realize they've been watching a woman.
Behnaz Shafiei is one of the few women in Iran riding motocross at a high level. The lively 26-year-old says she has loved motorcycles since she was a child but only took up her passion as a teenager.
"When I was 15 I saw a lady going around doing whatever she wanted on a motorcycle, and that is when I realized I wanted to ride one as well," she told us, right after finishing several practice laps on the course.
Getting involved in motorcycle racing was an uphill battle from the start in Iran, a country where women can't even get a license to ride motorcycles on the streets. Behnaz remembers how stunned some men were when she showed up at the dirt bike track looking to compete.
Her brother often helps her out, and her coach is Iranian motocross champion and freestyle motorcycle rider Rasoul Najafi. They often take to the track together, Najafi leading the way as he shows Behnaz how to perfect her mastery of the bike.
In the beginning, Najafi says it was a little strange for him to see a woman trying to take up the sport in Iran. Now he believes she can go far.
"She is very talented and can reach very high. But she needs better facilities and more sponsorship to advance further," Najafi says.