Iranian Naft Airlines, a homebound charter airline providing passenger and cargo services to Iran's Ministry of Oil, said it received the first Boeing jet.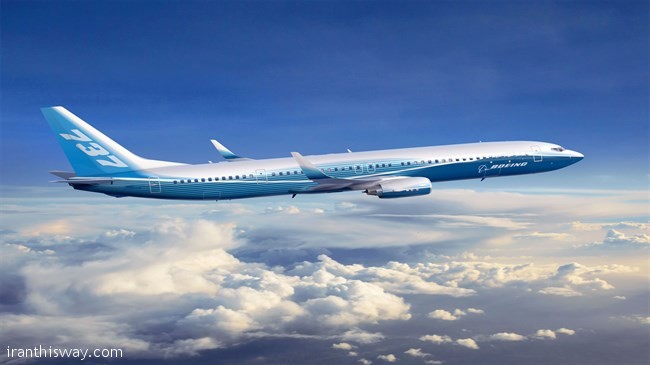 The aircraft, one of the four Boeing 737 single-aisle jetliners bought from the US aviation company, was delivered to Naft Airlines on Sunday, its Managing Director Nurollah Rezai Niyaraki said on Monday, reported Shana.
"After the JCPOA (Joint Comprehensive Plan of Action), an agreement was signed with the Boeing Company for purchase of four 737s and on Sunday, one of the ordered aircraft was delivered to Iranian Naft Airlines," he said.
The aircraft took off at 17 local time on its first flight from Tehran to Ahvaz on Sunday, the official said.
"According to the timeline, the remaining three Boeing 737s will gradually join the Iranian Naft Airlines fleet at specific dates" by the end of the current Iranian year on March 20, 2017, Rezai Niyaraki added.
According to reports, the aircraft, with a capacity to carry up to 148 passengers, had been leased to Iran under the complete crew, maintenance, and insurance (ACMI) arrangement.
In June, Boeing signed a memorandum of agreement with Iran Air to sell a total of 80 aircraft and lease a further 29 to the company in a potential deal worth about $25 billion.
Naft Airlines appears to be the first Iranian company to have its deal cleared by the US Treasury's Office of Foreign Assets Control (OFAC).
Iranian airlines have some 60 Boeing airplanes in service, but most of them were purchased before the 1979 Islamic Revolution and are in a dire need of repair or retirement.