Italy has voiced willingness to expand economic and industrial relations with Tehran.
Italian Ambassador to Iran Mauro Conciatori said in a meeting with Hormuzgan Governor General Jassem Jedari in Bandar Abbas that Iranian president (Hassan Rouhani) and Italian prime minister (Matteo Renzi) met for the fourth time over the past year in New York last week during which both sides underscored the need for doubling efforts to broaden ties, wrote Fars News Agency.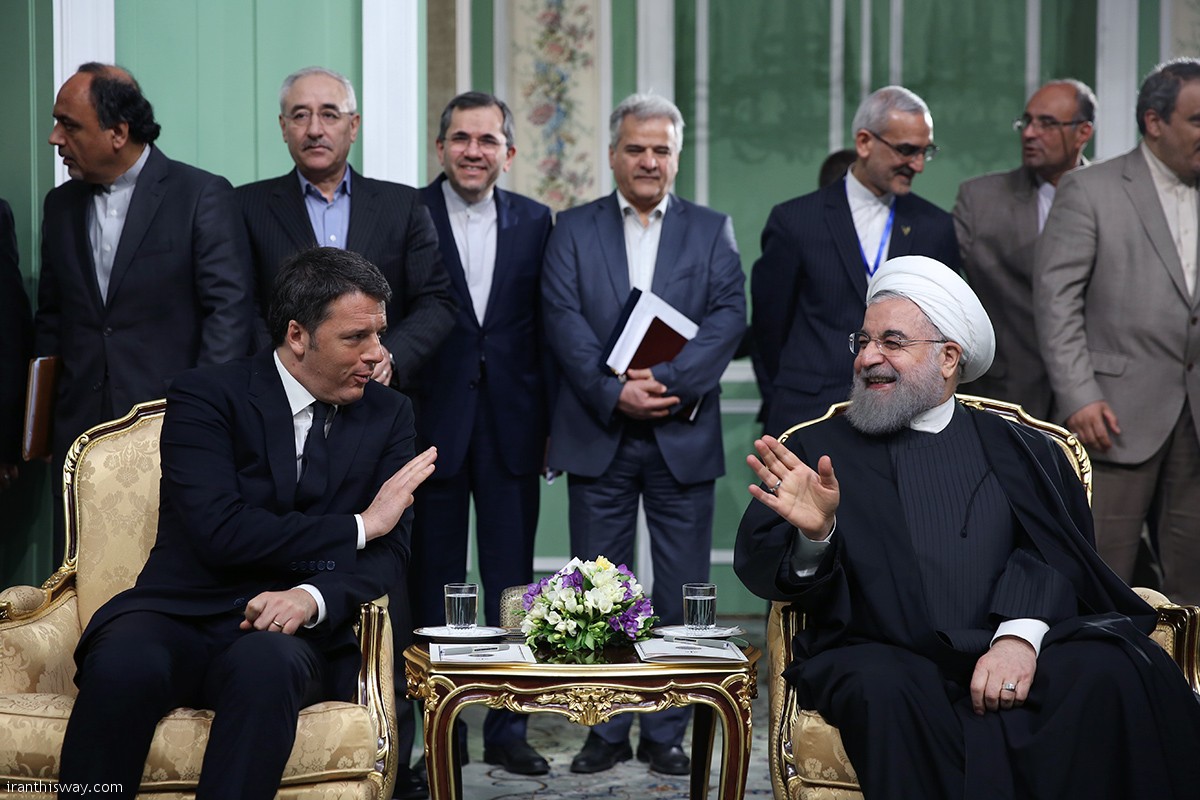 Noting that Iran and Italy are quite familiar about each other and have been in contact through the Silk Road, he said this can pave the way for boosting ties between the two countries.
Conciatori pointed to the berthing of Italian warship in Bandar Abbas, and said the presence of the Italian warship is a positive development in relations between the two countries.
In mid-July, Iranian and Italian officials in a meeting in Sari, Mazandaran Province, signed four memorandums of understanding (MoUs) to expand cooperation in areas such as trade and economic sectors.
The MoUs were signed in a ceremony attended by governors of Iran's Mazandaran Province and Italy's Marche Province.
Marche Governor Luca Ceriscioli was accompanied by a 50-member trade delegation which included 43 CEOs, manager of an Italian bank and chancellors of two Italian universities.
In mid-April, Iran and Italy signed 12 contracts to boost cooperation in trade and economic fields.
Chairman of Iran-Italy Chamber of Commerce, Industry and Mines Ahmad Pourfallah said the agreements were signed in a ceremony attended by Italian Prime Minister Renzi and Iranian Minister of Industry, Mine and Trade, Mohammadreza Nematzadeh.
He said negotiations are also underway between Iranian and Italian trade delegations to discuss further cooperation in economy, trade and banking.
According to the official, the discussions include cooperation in oil, gas, electricity, power plant, steel, textile, fashion, car, infrastructure, urban planning and architecture, telecommunication, railway, airport construction, shipping, refinery, and petrochemicals.
He said the Italian economic delegation, including 70 economic firms, is the ninth delegation to visit Iran after the nuclear deal and the lifting of sanctions.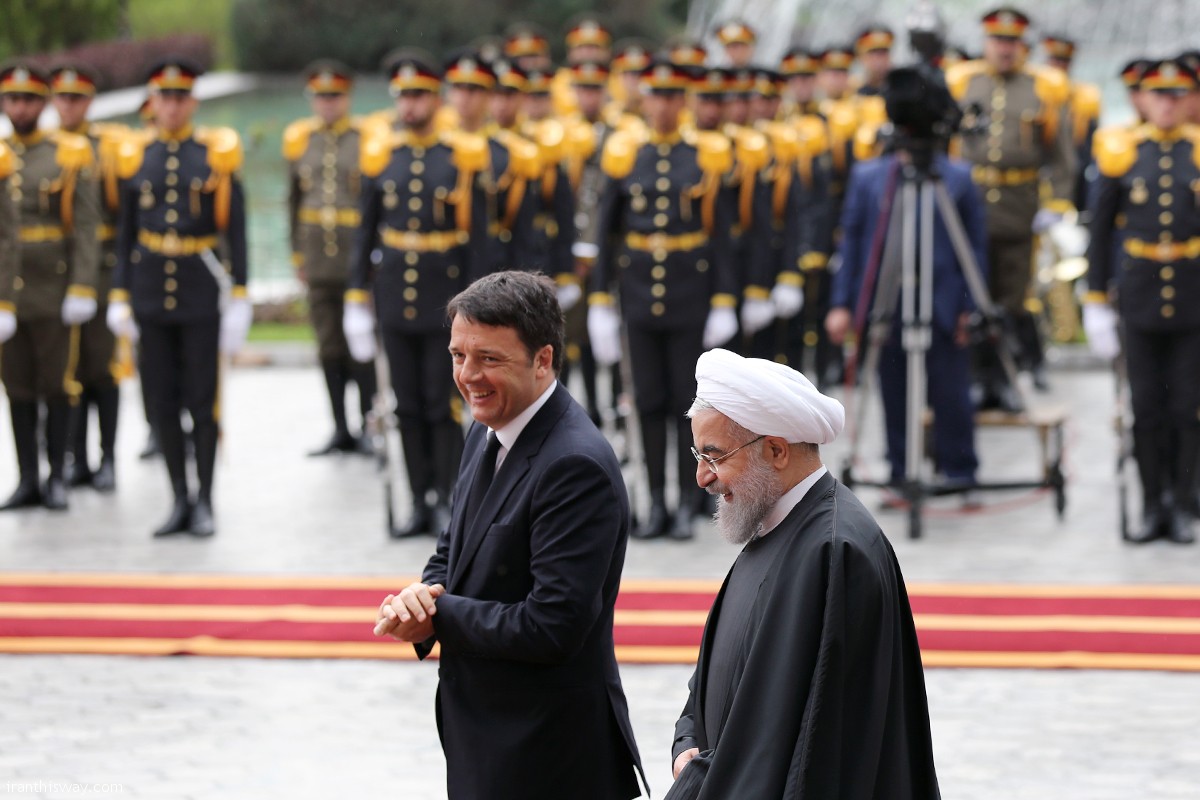 A day earlier, President Rouhani had reiterated the need for the timely and precise implementation of the nuclear agreement by the world powers.
"The nuclear agreement between Iran and the P5+1 (the US, Russia, Britain, France and China plus Germany) was a success for all countries which believe that talks is the solution to the international problems and we should well protect the achievements of this agreement so that all people opt for the path of talks as a role model to settle the problems in the world," Rouhani said, addressing a meeting between high-raking Iranian and Italian delegations, also attended by Italian Prime Minister Matteo Renzi, in Tehran.
He underscored the importance of precise and timely implementation of all undertakings accepted by the other side in the nuclear agreement with Iran.
President Rouhani also appreciated Italy for its goodwill and support during the Iran-P5+1 talks. iran daily