Iran's PMO managing director said no barriers exist on return of international shipping lines, including Denmark's Maersk, to Iranian ports.
Mohammad Saeidnejad, Managing Director of Iran's Ports and Maritime Organization (PMO), made the remarks on Sunday adding "implementation of the Joint Comprehensive Plan of Action (JCPOA) has removed all restrictions on return of giant shipping lines to Iran."
"Prior to sanction years, a total of 27 international shipping lines were present in Iranian waters though a large number of them halted their activities as a result of severe economic sanctions against Iran," underlined the official saying "all major lines are arriving back to the country as 17 companies have been loading and unloading goods at Iranian ports without any preconditions."
Saeidnejad went on to state that Denmark's Maersk shipping group has voiced its readiness to return to Iran like many other foreign companies, a trade decision in which political issues have no place since large liners are allowed to freely enter the Iranian market at a competitive atmosphere.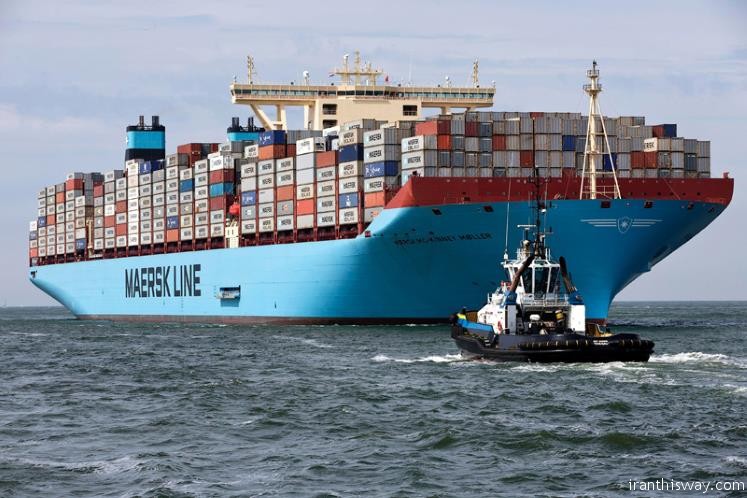 "The most significant advantage of the present condition is that, in a competitive market, gainer shipping lines feel the need to promote satisfaction of customers, who are indeed owners of Iranian goods," said the official.
Saeidnejad further reiterated that a competitive market will bring about an uplift in quality while, at the same time, it will reduce prices and costs for the county; "all in all, the new market will lead to improved business conditions inside the country."
The Maersk Group of Denmark is an integrated transport & logistics company with multiple brands and is a global leader in container shipping and ports.