Financial Secretary of Hong Kong John Tsang Chun-wah has voiced readiness to develop trade and economic relations with Iran.
Speaking at the joint session for development of bilateral economic cooperation between Iran and Hong Kong Special Administrative Region of the People's Republic of China, Tsang Chun-wah pointed to the arrival in Tehran of a 30-strong trade delegation expressing hope that the visit will provide grounds to exchange views over economic and trade sectors and investment opportunities.
He described Iran as a rich country in terms of natural and human resources adding "Iran also enjoys a strong economy and a young population as two excellent advantages."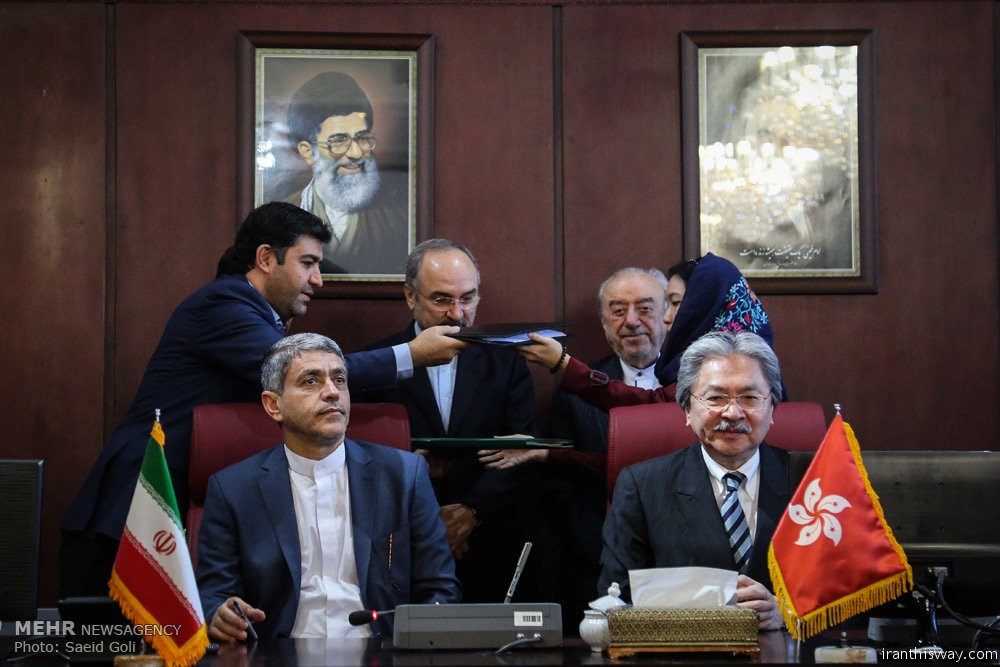 Hong Kong's financial secretary further asserted that a great many opportunities exist in Iran for promotion of trade ties; "by making presence in Tehran, we realized that the image of Iran depicted by Western is completely false."
The official referred to the singing of an MoU with Iran's Economy Minister Ali Tayebnia on Tuesday morning voicing optimism that the agreement will pave the path for reinvigoration of economic ties between the two sides.
"Over 30 percent of the total global GDP is owned by Hong Kong while the figure is expected to rise in collaboration with other countries like Iran.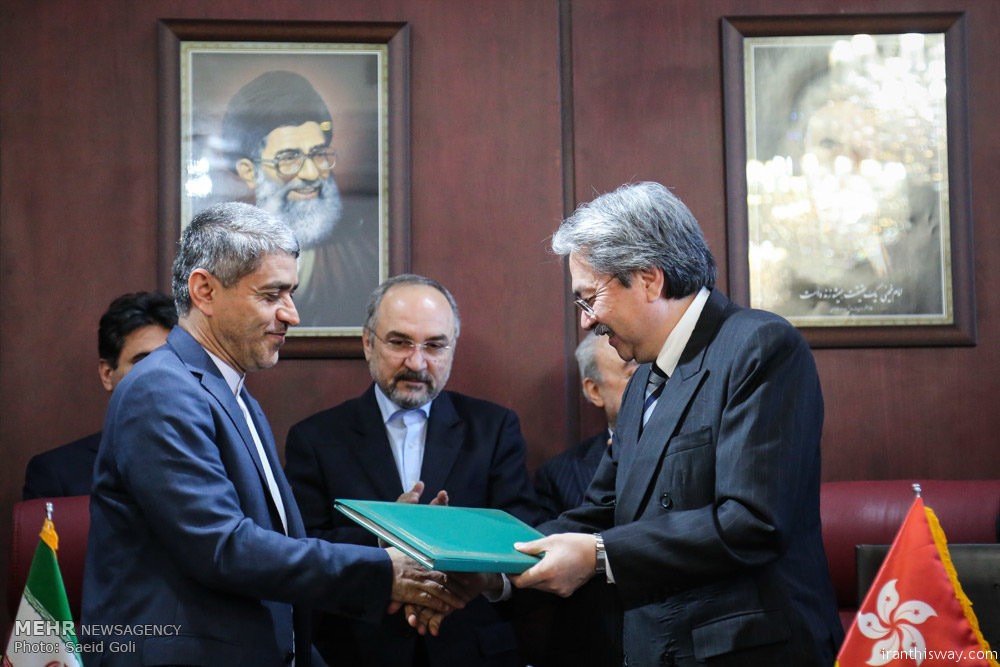 Chun-wah deemed connection of Asian and European railroads offers a precious advantage to Iran urging Iranian firms to grasp Hong Kong's business and economic capacities.
Hong Kong marks China's financial capital and is ready to play an influential role in Islamic markets; "we invite investors of both parties to boost ties between Iran and Hong Kong," he underscored.
Later at the meeting, Iran's Minister of Cooperative, Labor and Social Welfare Ali Rabiei referred to economic and investment capacities of both countries adding "the Silk Road is symbolic of age-old relations between the two sides and the Islamic Republic of Iran enjoys unique levels of stability and security given its geopolitical status."
Rabiei also touched upon the existence of a huge regional market saying "Iran's economic diversity and its aim to reach 8 per cent of economic growth have expanded domestic and international capacities."
"Hong Kong has made significant economic advancements in recent years," underscored the Iranian official recalling that no country would suffer from trade cooperation.
The volume of trade turnover between Iran and Hong Kong, though not at a satisfactory level in the present time, will hopefully increase in near future.