Iran-New Zealand trade meeting held in Tehran attended by visiting New Zealand Minister of Trade Todd McClay and the Deputy President of Iran's Chamber of Commerce Pedram Soltani on Dec 3, 2016.
 Iran-New Zealand to boost two-way trade,
Trade Minister Todd McClay led New Zealand's first trade mission to Tehran in 12 years , in a bid to revive exports after the lifting of UN sanctions against Iran.
"There is enormous opportunity for Iran and New Zealand to work together to boost two-way trade," McClay said in a statement from his office.
Iran and New Zealand had a long-standing trade relationship, dating back to 1975 when New Zealand established an embassy in Tehran, its first in the Middle East.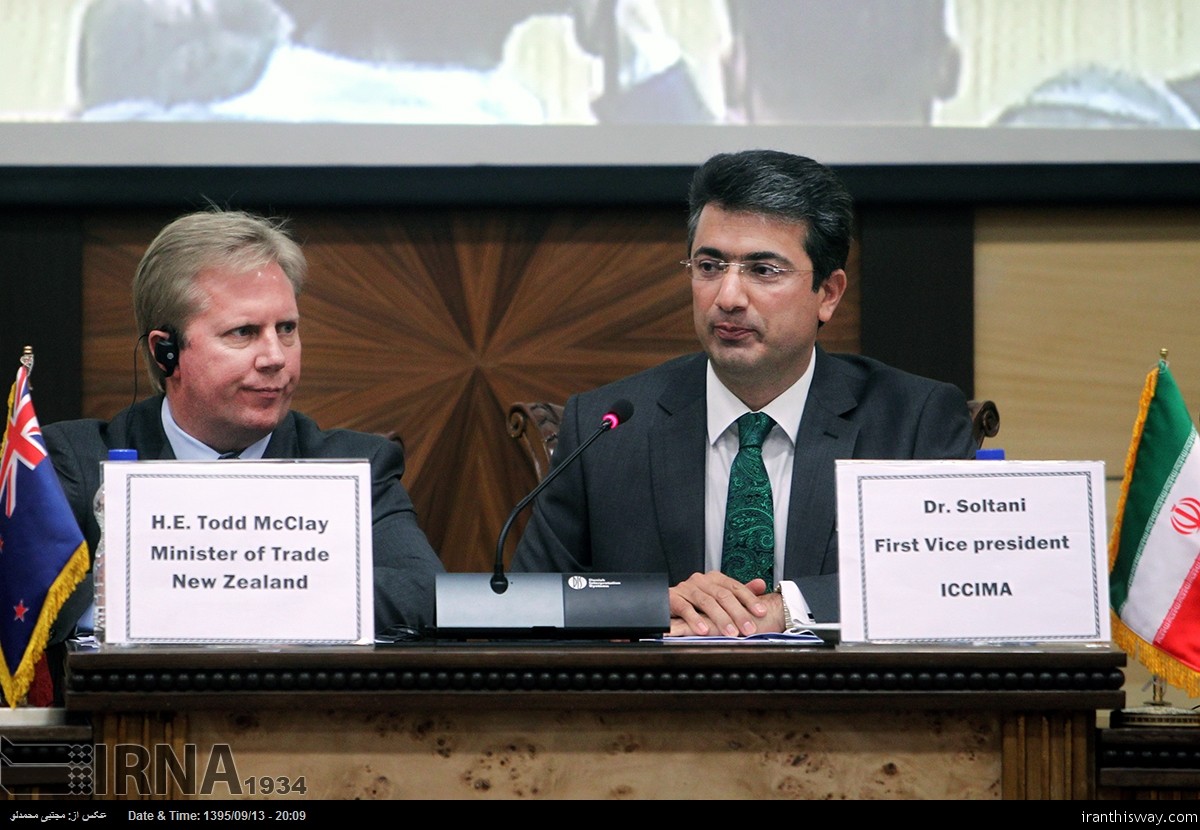 "Iran has traditionally been a very important market for our sheep meat and butter, however exports have diminished over a number of years," said McClay, who is leading a delegation of 18 New Zealand businesses.
"Since the lifting of UN sanctions there are now renewed opportunities to reestablish this trade as well as new opportunities in the education, construction, food and beverage, energy, forestry, specialized manufacturing and services sectors," he said.
New Zealand officially lifted its United Nations sanctions against Iran in February and Iranian Foreign Minister Mohammad Javad Zarif visited in March.
McClay said Zarif had presented New Zealand with trade prospects with an estimated value of one billion NZ dollars (708.8 million US dollars).
"This mission will be an important first step towards delivering on this exciting opportunity," said McClay.