Iranian inventors succeeded to receive the silver medal of the IFIA International Chemical Competition held on October 10-12, 2016 in the Main Hall of the Warsaw University of Technology.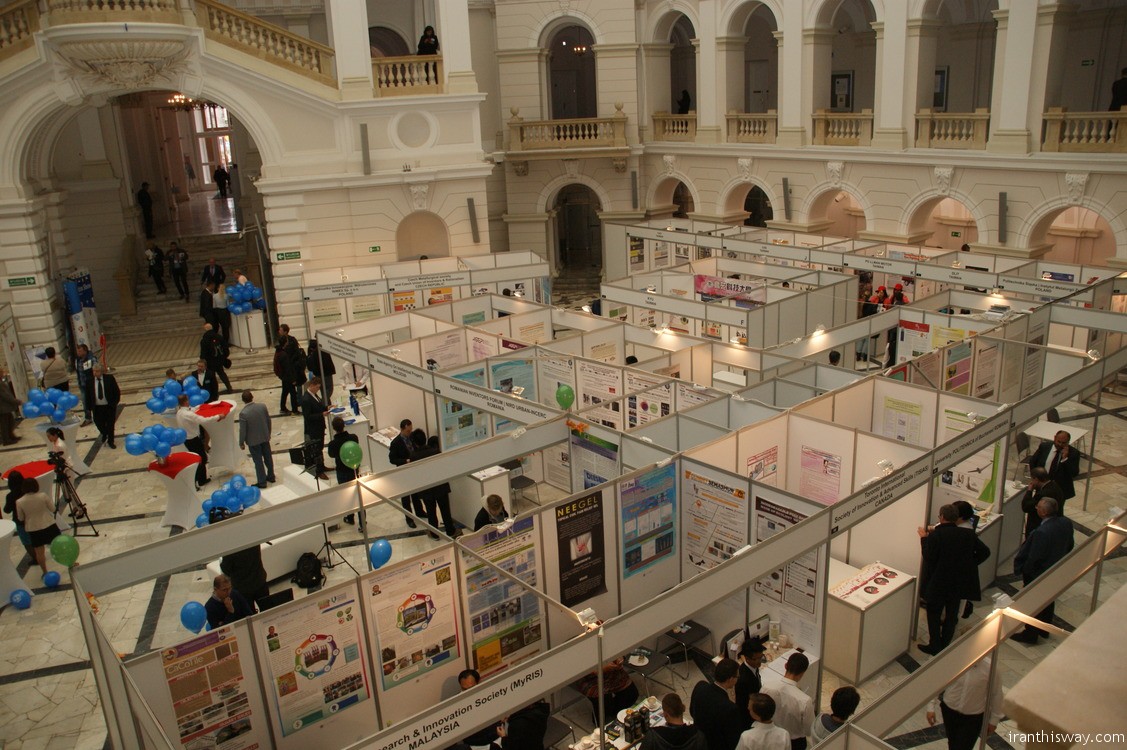 10th edition of International Warsaw Invention Show 2016 "IWIS 2016" was held on October 10-12, 2016 in the Main Hall of the Warsaw University of Technology. As in previous years, the event was organized by the Association of Polish Inventors and Innovators in cooperation with the Polish Patent Office and the Warsaw University of Technology.
Alongside the event, IFIA International Chemical Competition organized to showcase the best technologies in this field, evaluated them according to the pre-established criteria and awarded the best ones.
Finally silver medal went into the hands of Iranian inventors from Ferdowsi University of Mashhad, Iran for developing the invention "Design and construction of a Structural Smart Portable Device for implementation of the Structural health monitoring".
This team that includes Alireza Entezami, bahareh behkamal, hashem shariatmadar gained confirmation of this exhibition. They also won Gold medal and the Top Invented Warrant from International Research Association participants, which were in Civil Engineering sub-group.
Structural Health Monitoring (SHM) is an implementing process focusing on condition assessment of various types of civil and mechanical structures based on statistical and mathematical techniques. The main purpose of this invention is to design and construct a Structural Smart Portable Device (SSPD). In this device, some novel algorithms and methods are proposed. In this regard, an efficient and practical way has been suggested in order to dealing with some limitations and drawbacks in using previous SHM methods. Finally, this invention identifies the location and quantification of structural damage.
IWIS is Poland's largest international exhibition dedicated to the promotion of invention and innovation. During the 10th edition solutions from 26 countries, including Malaysia, Bulgaria, Canada, Croatia, Czech Republic, Indonesia, Iran, Taiwan, Thailand, United Arab Emirates, Yemen were presented. Polish inventors presented more than 130 solutions in various fields of science, which globally with foreign inventors gave more than 415 solutions, which are a review of technical achievements, some of which have found their place in the industry, and partly awaiting implementation.