France's Total will equip Phase 11 of South Pars Gas Field with a pressure booster station to regularly pump two billion cubic feet of gas per day for nearly 20 years as part of a deal between Tehran and the French energy giant.
Oil Minister Bijan Namdar Zanganeh told Tasnim News Agency on Monday that Total will assume the responsibility to install a pressure booster station in Phase 11 to fix its output at two billion cubic feet per day for 15 to 20 years.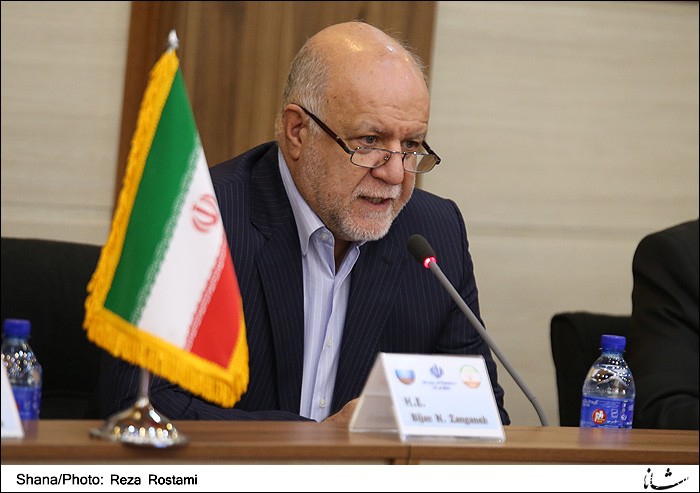 Earlier, Iran and Total signed an agreement on the development of South Pars Phase 11. The deal involves a consortium led by Total, which also includes China National Petroleum Corporation (CNPC) and Iran's Petropars.
The first output of the phase is expected 40 months after the deal is struck, the minister further said, noting that Total will set up the pressure booster at the huge energy hub three to four years after the first production.
Noting that the move is aimed at tackling the drop in energy pumped from Phase 11, he added that other phases of the gas field will be also equipped with pressure booster stations in the future.
According to the deal, Total would operate the project with a 50.1 percent stake, while Petropars, a subsidiary of the NIOC, and Chinese state-owned oil and gas company CNPC would have a 19.9 percent and 30 percent stake, respectively.
South Pars Phase 11 will have a production capacity of 1.8 billion cubic feet per day, or 370,000 barrels of oil equivalent per day. The gas from the field will be fed into Iran's gas network.
South Pars covers an area of 9,700 square kilometers, of which 3,700 square kilometers are in Iran's territorial waters in the Persian Gulf. The remaining 6,000 square kilometers are located off Qatar.
The gas field is estimated to contain a significant amount of natural gas, accounting for about eight percent of the global reserves, and approximately 18 billion barrels of condensates.