'Salaam Mumbai', Iranian–Indian drama directed by Ghorban Mohammadpour, went on screen on Wednesday in support of Narges Kalbasi Ashtari, the Iranian-British benevolent woman sentenced to one year prison for a crime she didn't commit. The 'Salaam Mumbai' movie up now sold over 6B Iranian Rial (1.6m USD) in just 20 days.
Narges Kalbasi Ashtari story
By Marjan Golpira/ She is called the Mother Teresa of India and all for good reason. At 29, Narges is a mother to many orphans, abandoned and visually impaired children in India.
However, today, she has become the victim of a very complex and unjust system in India and is being punished by the very same people she once left her life behind for.
As she puts it for change.org website, "I am going through the most horrific forms of abuse by a group of people with immense power, influence, and protection in Odisha."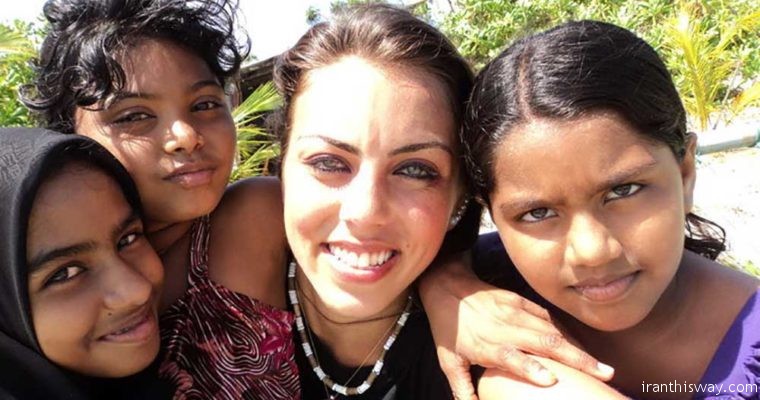 Born in Isfahan, central Iran, Narges's parents moved to the UK when she was four years old.
Though, early on Narges was exposed to the ugly side of life. Losing both parents to incurable diseases, Narges decided to dedicate her life to serving orphans, who had suffered the very same fate as hers.
At mere 21, Narges took a year off to do some volunteer work for orphanages in Sri Lanka and India.
It was during the eye opening journey that an idea flashed into her mind: opening a children's home herself in India through foreign funds.
According to a report on charge.org, with much difficulty, Narges was granted an employment visa through a local NGO called ASSIST (Asia Society for Social Improvement and Sustainable Transformation).
In 2011, Narges established the Prishan Foundation in Rayagada, an orphanage home for girls in the Rayagada district in Odisha, which then led to the launch of another home for blind children in Mukundapur, all through the generosity of foreign donors.
Based on her personal account on Telegram, a messaging app, Narges named her organization in the honor of an orphaned blind girl she met in Sri Lanka.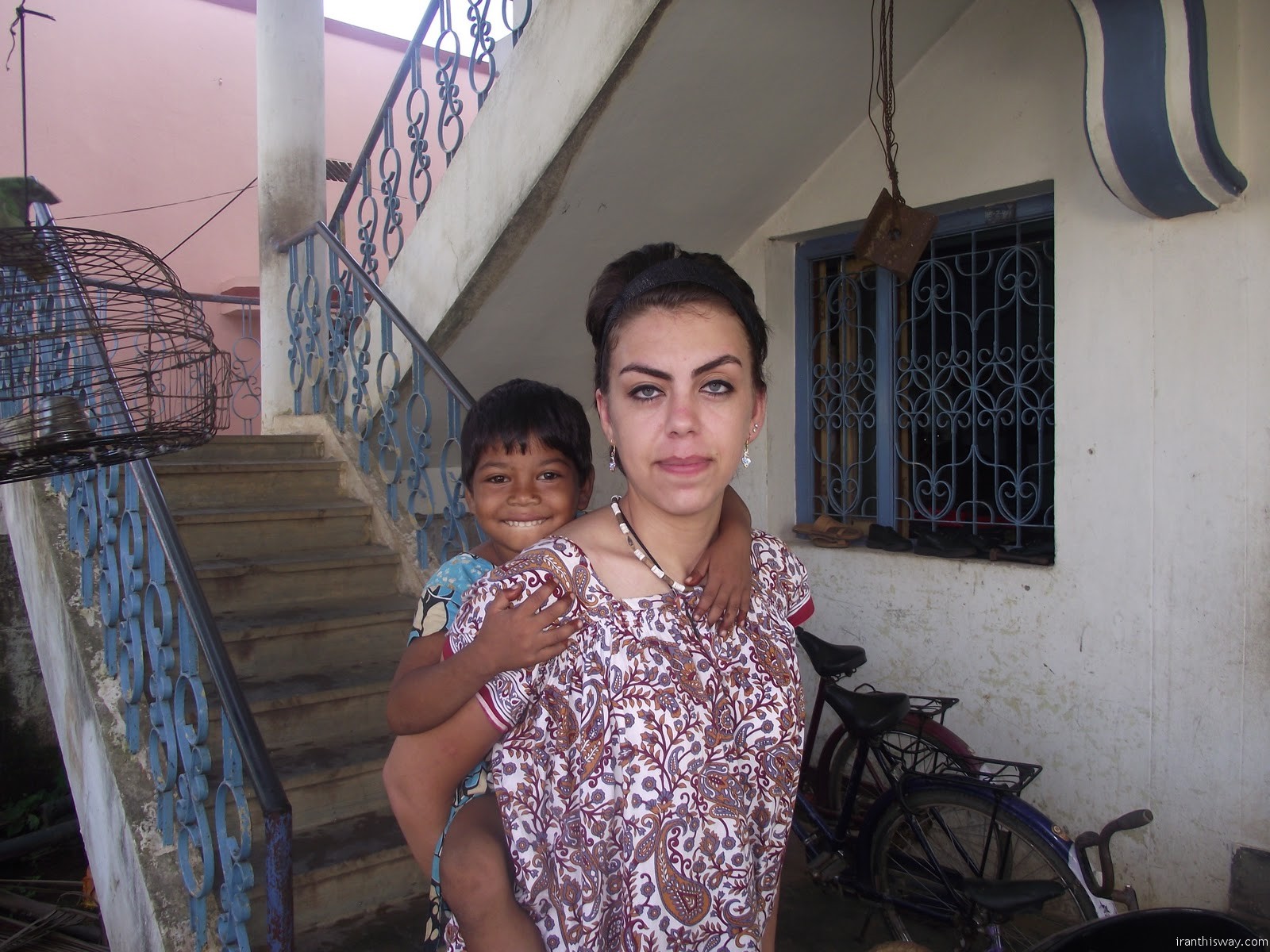 A couple of years after the establishment of her schools, in 2013, ASSIST took away Narges's first children's home, the orphanage, through "forged document" and "false promises."
The founder and secretary of ASSIST registered the Narges Foundation in his own name, manipulating Narges into believing she could not register a foundation as a foreigner.
The NGO then tried to take Narges's second home for visually impaired children, but this time she fought back.
"I filed a complaint at the police station in Rayagada and the husband and wife behind ASSIST were sent to jail."
But soon, the court granted the couple bail, and from then on Narges's life became a "living hell" as she receives life threats constantly.
"They have tried to ruin my reputation, take away my second children's home, threaten to send me to jail and have my Indian visa revoked."
But there's more to the story than meets the eye.
Narges's life took a turn for the worst when she found herself charged with involuntary manslaughter.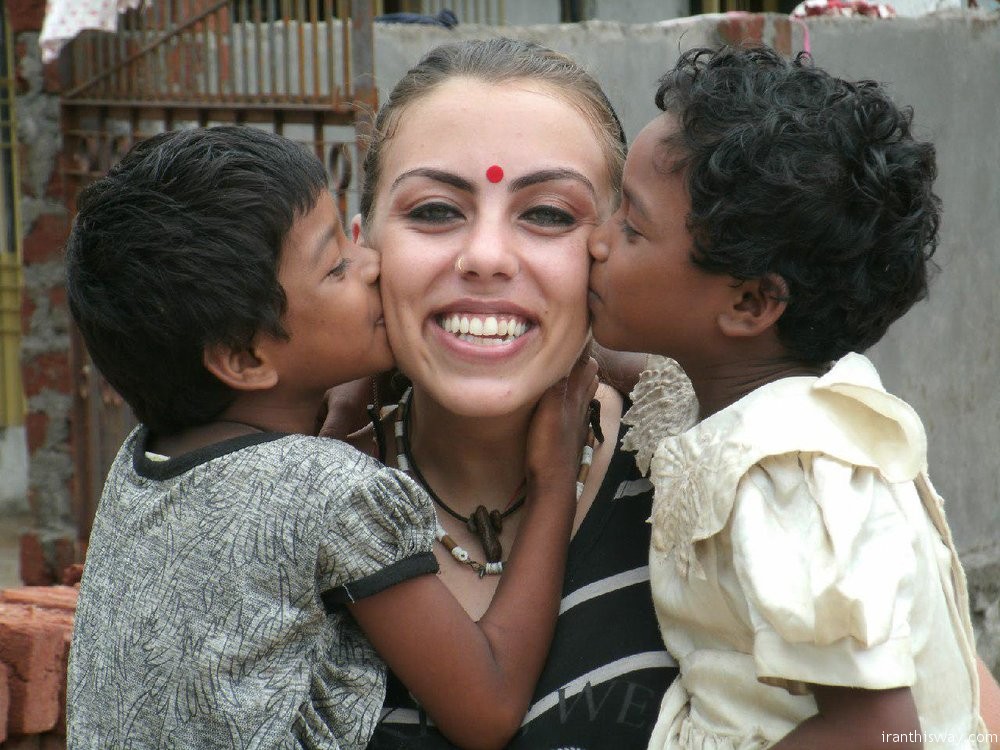 In 2014, Narges arranged a one-day field trip for her children in which a couple, who both worked for the school, decided to bring along their healthy 5-year-old son for the excursion as well.
Their son was not part of the school children.
In an unfortunate accident that Narges and no one else but the parents witnessed, the couple's boy fell into the river and was swept away.
Surprisingly, to this day the body of the boy has not been recovered from the water, adding more to the mysterious incident.
Greed and pressure by ASSIST made the couple lodge a complaint against Narges, accusing her of throwing their child in the river and murdering him.
"They made up the story in the hope that they would receive a hefty compensation from me."
Since two years, Narges's life has turned into a nightmare. She has been in and out of court rooms for a crime she never committed.
However, social media played a pivotal role in disseminating the news of the Iranian-British girl, particularly in Iran, causing a huge public outcry.
As Narges's story went viral, the Iranian Consul General in Heydarabad, Hassan Nourian, was among the first Iranian authorities to reach out to her.
Nourian paid Narges a visit in Rayagada and joined her in one of her court hearings.
Iranian Ambassador to New Delhi Gholamareza Ansari also reached out to her by meeting Indian officials in ministry of external affairs and requesting protection for Narges from threats and harassment she had to put up with in Odisha.
Although through her help hundreds of thousands of children and families now have a better life in that country today Narges is faced with an uncertain future in India as she waits for her next round of court hearing.
Iran awaits the day that justice is observed in the Narges case, and when she is free from all the troubles and charges, gaining lawful possession of what belongs to her and her many unprivileged children.
In the end, we leave you with a powerful statement of an Indian spiritual master whom Narges reminds us all very much of.
"The good you do today, people will forget tomorrow. Do good any way." Mother Teresa of Calcutta
Narges Kalbasi Ashtari (L) and Iranian Consul General in Heydarabad Hassan Nourian (C) in front of the court in Rayagada
In the story of Narges Kalbasi Ashtari, it was noted originally that the boy swept away in the river was blind and from Prishan children's home. However, we found out that the boy was not blind and was not among Narges children's home.