Prime Minister of Sweden Stefan Löfven is scheduled to visit Tehran in February 2017 heading a high-ranking economic delegation.
Head of Iran Chamber of Commerce, Industries, Mines and Agriculture (ICCIMA) Gholamhossein Shafei and Swedish Ambassador to Tehran Helena Sångeland met and discussed development of economic relations as well as removal of barriers to mutual cooperation between Iranian and Swedish economic activists.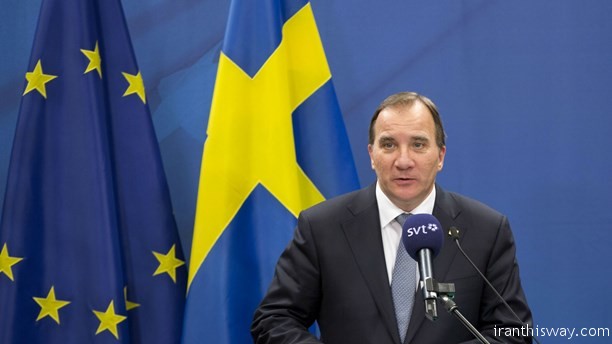 Sahfei, while recalling that the two sides began official relations in 1920, said, despite the long distance, Iran and Sweden enjoy age-old and excellent economic and political relations as Volvo and Scania companies have always provided service to Iranians.
He pointed to presence of Swedish delegations in Iran following JCPOA implementation saying "over years, Iranian traders have had good relations with Swedish counterparts and both sides are required to join hands to resolve existing banking and insurance issues.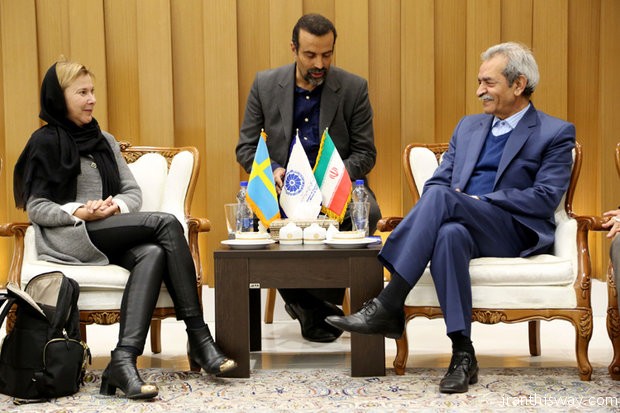 The official voiced satisfaction towards holding a new round of Joint Commission meeting following a long hiatus; "ICCIMA, as a private sector department, will offer necessary support for reinvigoration of bilateral economic ties."
Sahfei called for alleviation of banking and monetary restrictions expressing hope that the measure will bolster trade turnover between the two countries.
Helena Sångeland, for her part, referred to long history of economic and political relations between the two countries stressing that Swedish brands are reliable as companies like Scania carried on activities even during sanction years.
She further announced the upcoming visit of her country's prime minister to Tehran in February saying "Prime Minister of Sweden Stefan Löfven makes foreign trips only twice a year and one trip for 2017 will be devoted to Iran indicating the importance of bilateral ties with Tehran."
The Swedish envoy expressed happiness towards emergence of new opportunities between the two countries following the nuclear deal adding "a number of delegations have been exchanged between the two sides over the past year the most significant of which was the visit to Iranian FM Zarif to Stockholm."
The official, while recalling the visits of several Swedish ministers and officials to Iran, emphasized the need to exploit new opportunities; "reopening of Sweden's economic center in Tehran would give way to presence of small and medium businesses for investment and joint venture."
Sångeland went on to call for immediate removal of banking barriers though Swedish banks and firms would continue their activities in Iran regardless of existing obstacles.
"A proper mechanism exists in the Sweden's Embassy in Tehran through which Iranians can obtain commercial visas," highlighted the official while maintaining that certain issues still cause delays in the process.