Iranian petroleum Minister Zanganeh, while evaluating current oil market conditions as satisfactory, said the country's oil revenues will mount to 41 billion dollars in the present Iranian year.
Speaking to an IRIB TV, Bijan Zanganeh touched upon roots of the halt in gas imports from Turkmenistan while highlighting that the volume of gas purchase from the neighboring country had been negligible.
The official said National Iranian Gas Company had been put in charge of pursuing the issue of termination in gas imports from Turkmenistan asserting that Oil Ministry or the Government would not follow up the issue.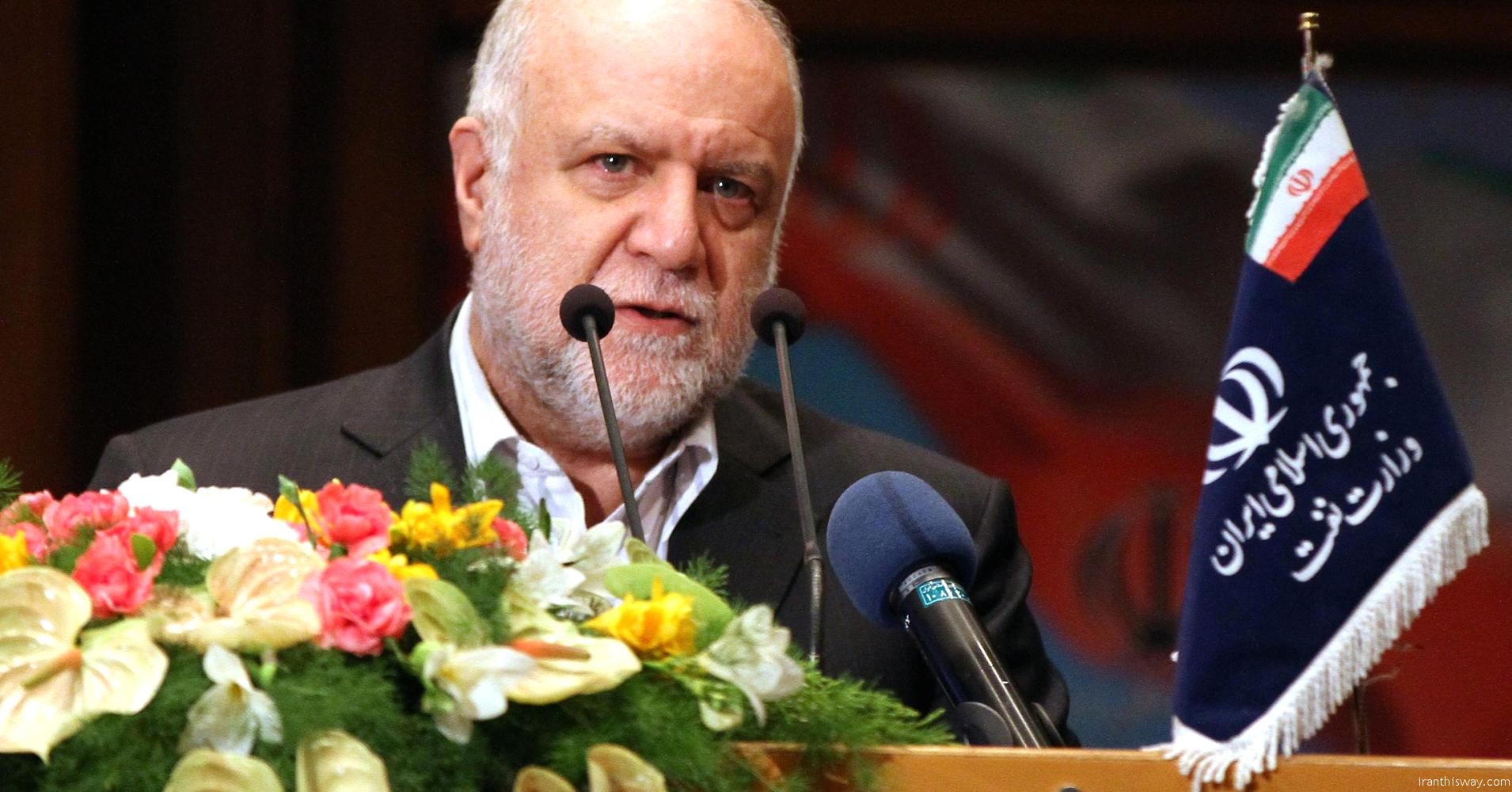 He stressed that Islamic Republic of Iran pursued the policy of holding friendly relations with all neighboring states; "existing dispute between NIGC and Türkmengaz need to be resolved."
Later into his remarks, Zanganeh recalled that 11 new South Pars phases had come on stream over the past three years or will become operational in the present year; "phases 17, 18, 19, 20 and 21 will be inaugurated by the end of the current Iranian calendar year (to end March 20)."
The senior oil official further referred to the boost in production at West Karun joint oilfields saying "parallel with the rise in oil and gas production, implementation of Resistance Economy policies has been also put on the agenda of Oil Ministry."
"Accordingly, gas transmission to villages is being undertaken," highlighted Bijan Zanganeh adding that the gas transfer pipeline to Zahedan will be completed within months as promised earlier by the President.
He estimated that revenues from sales of crude oil and gas condensate will climb to about 41 billion dollars by the end of the ongoing Iranian year; "about 24.7 billion dollars of oil revenues were received in the first nine months of the present year."
Oil Minister of Iran predicted that each baller of oil will be sold at 55 dollars adding "commitments of OPEC members to cap output became operational as of January 01."
Zanganeh reassured that OPEC and non-OPEC members would meet their obligations as a result of which surplus of oil will be removed from the market giving way to a balance between supply and demand as well as to higher crude prices.
He recalled that oil prices were already enjoying an upward trend; "the present uplift in prices is rooted in effects exerted on market psychology by the freeze deal though more tangible outcomes are yet to be revealed once all partied curtail production."
Oil minister deemed current market conditions as satisfactory and one the right path reiterating that "prices are not falling as even consumers would not favor very low figures."
"Ultimately, producers and consumers have reached the consensus that low crude prices are contrary to interests of global economy, sustainable supply of energy and even production of new energies."
At the end of his remarks, the official disavowed the claims that Iran's oil revenues were blocked by certain countries concluding that "all profits from the sale of oil are being received smoothly."