Spokesperson of National Iranian Gas Company (NIGC) said Iran-Iraq gas pipeline will be unveiled on Tuesday though exports to the neighboring country will still remain in a halt.
NIGC Spokesman Majid Bujarzadeh made the remarks emphasizing that Iran is ready to inject gas into the export pipeline asserting "the Iraqi side is still unprepared to receive Iran's natural gas."
Earlier, Iranian Deputy Oil Minister for International Affairs Amir Hossein Zamaninia had explained that the pipeline for gas exports to Baghdad was replete with natural gas though Letters of Credit (LCs) first needed to be opened for the process to be resumed.
He noted that banking issues had to be fully resolved before Iranian gas could be deployed to Iraq stressing that "a letter of credit is a letter from a bank guaranteeing that a buyer's payment to a seller will be received on time and for the correct amount."
A part of the sixth national pipeline, which aims to conduct gas exports to Iraq, will be inaugurated in coming days while exports will still remain in a hiatus.
NIGC Managing Director Hamidreza Araghi will attend the unveiling ceremony on Tuesday and the second part of the sixth national pipeline with a length of 600 kilometers is still under construction.
The sixth national gas pipeline network has the capacity to carry 110 million cubic meters per day through which natural gas would be exported to Iraq and Syria.
National Iranian Gas Company and the Iraqi Ministry of Electricity and Power signed a gas contract in 2013 and it was in 2016 that an extension was added to the deal in order to increase its volume and duration.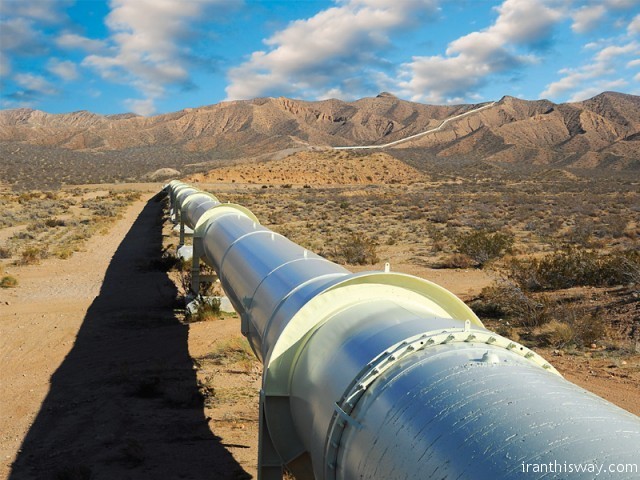 Accordingly, gas exports will begin at seven million cubic meters per day and is scheduled to reach the highest level envisaged in the contract after 21 months. As such, in hot seasons 35 and in cold ones 25 million cubic meters of natural gas will be deployed to Baghdad region yielding an aggregate total of 10 billion cubic meters per year.
The deal for gas exports to Basra was also inked in 2015 as the second oil sale agreement to Iraq according to which 35 and 25 million cubic meters of natural gas will be exported to the Iraqi region in hot and cold seasons, respectively.
With nearly three years after signing of the gas contract between Iran and Iraq, gas exports to the neighboring country has faced standstills and delays mainly due to activities of ISIL terrorist group activities and also because of Iraq's non-compliance to fulfillment of contractors' financial claims.