France's foreign minister travels to Iran on Monday, seeking to reaffirm Europe's commitment to the nuclear deal that US President Donald Trump has threatened to annul.
The deal struck in 2015 with three European countries, Russia, China and the United States gave Iran relief from a range of sanctions, allowing it to strike major business deals with Europe for the first time in years, Reuters reported.
After taking one of the hardest lines in the negotiations, France has been quick to restore trade ties. Plane maker Airbus, oil major Total and automobile manufacturers Peugeot and Renault have all signed deals.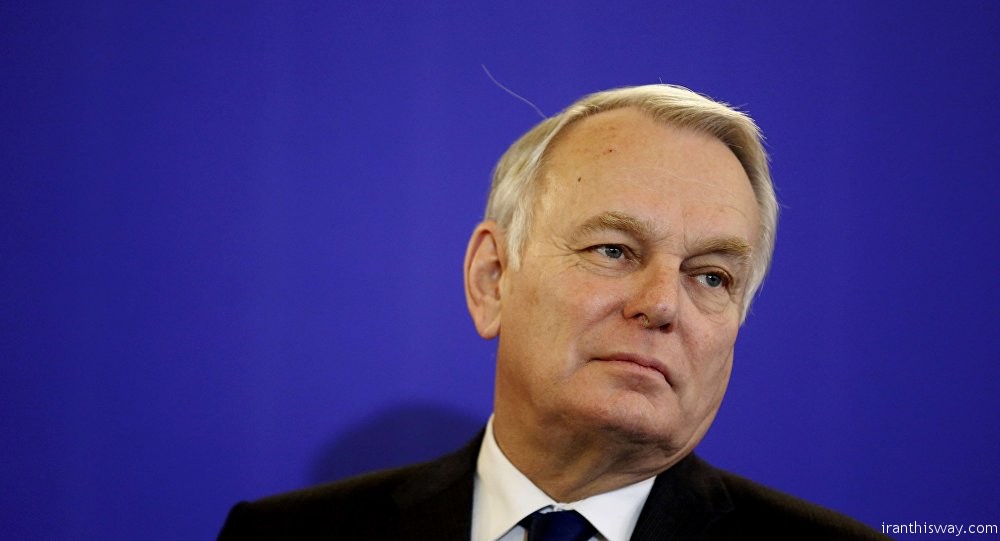 Some 50 French firms will take part in a Franco-Iranian economic forum on Tuesday at which more will be signed.
"Jean-Marc Ayrault is going to underline the importance that all sides which backed the deal strictly respect their commitments," Foreign Ministry spokesman Romain Nadal told a daily briefing.
Trump has called the deal, which imposes limits on Iran's nuclear activities, "the worst deal ever negotiated" threatening to annul it or seek a better agreement.
However, Iran's Foreign Minister Mohammad Javad Zarif recently said Washington cannot unilaterally decide to abrogate the agreement as it is an "international agreement," and not a bilateral one between Iran and the US.
Earlier this month and on the anniversary of the deal's implementation, Iranian Deputy Foreign Minister Abbas Araqchi said if Trump went ahead with acting on the threat, Iran would burn the agreement.
The EU says it is in full agreement with China and Russia over the need to keep the nuclear deal alive.
Despite the sanction relief, including on banking restrictions, Iran continues to struggle to access Western finance, partly due to banks' fears about penalties related to remaining US sanctions.