French Foreign Minister Jean-Marc Ayrault arrived in Tehran on Monday to attend the first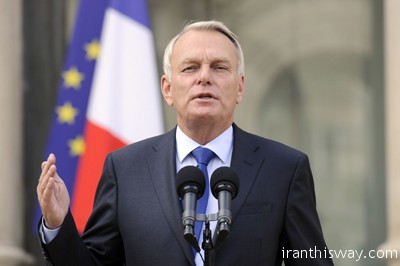 Iran-France joint economic commission.
Ayrault is slated to visit his Iranian counterpart Zarif, President Hassan Rouhani, Parliament Speaker Ali Larijani and other high-ranking officials during his two-day visit.
"Foreign ministers of Iran and France will convene a joint economic and trade commission's meeting on Tuesday," Foreign Ministry Spokesman Ghasemi has said earlier.
Ayrault is accompanied by representatives from 60 French companies, directors of Middles East and African affairs at Foreign Ministry, managers of entrepreneurship and international economic institutions, officials in charge of Iranian affairs at Foreign Ministry, heads of Department of Treasury Office, and a number of governmental officials and media persons.