Iranian girl volleyball player Soudabeh Bagherpour has been elected as the best middle-defense player in women's world qualifiers in Central Asia, an official said.
Deputy Head of Mazandaran Sports and Adolescent Organization Maryam Farajpour told IRNA on Monday that Bagherpour together with four other players were elected as the best players.
Women's world qualifiers of Central Asia started on January 27 in Malé, Maldives.
Iranian team overpowered the host country 3-0 and ranked 1st in the competitions.
Iran has been introduced as the 10th team of Asia qualifiers and it will head for semi-final match to receive quota of world competitions.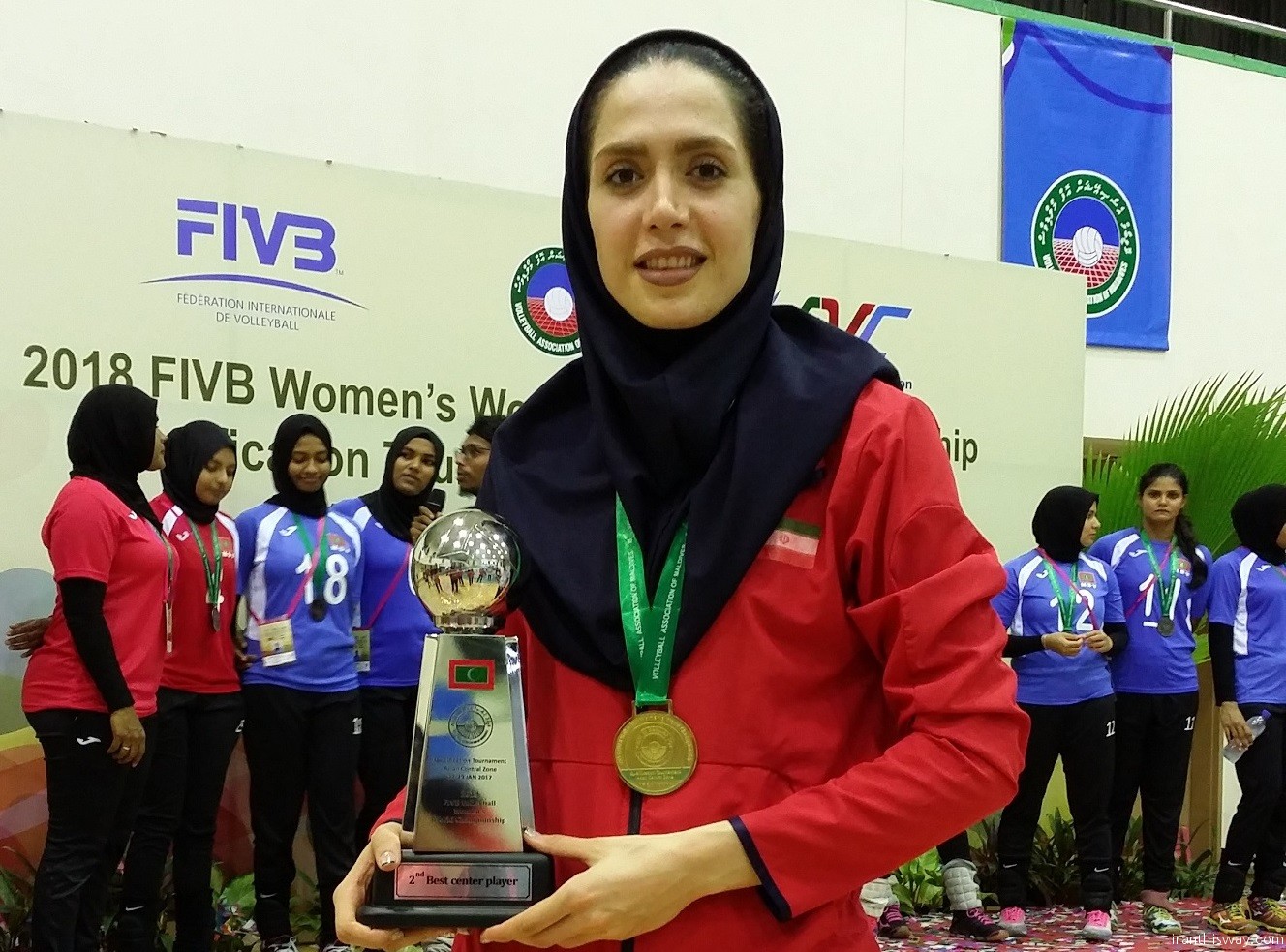 The 18th round of the 2018 World Women's Volleyball Championship will be held from September 30 to October 21, 2018 in Japan.