Iranian kamancheh player, Keyhan Kalhor, is a member of Yo-Yo Ma's 'Silk Road Ensemble' that has won the Grammy for Best World Music Album.
Cello virtuoso Yo-Yo Ma won a Grammy with his Silk Road Ensemble for 'Sing Me Home', an exploration of the musical connections across Eurasia, AFP reported.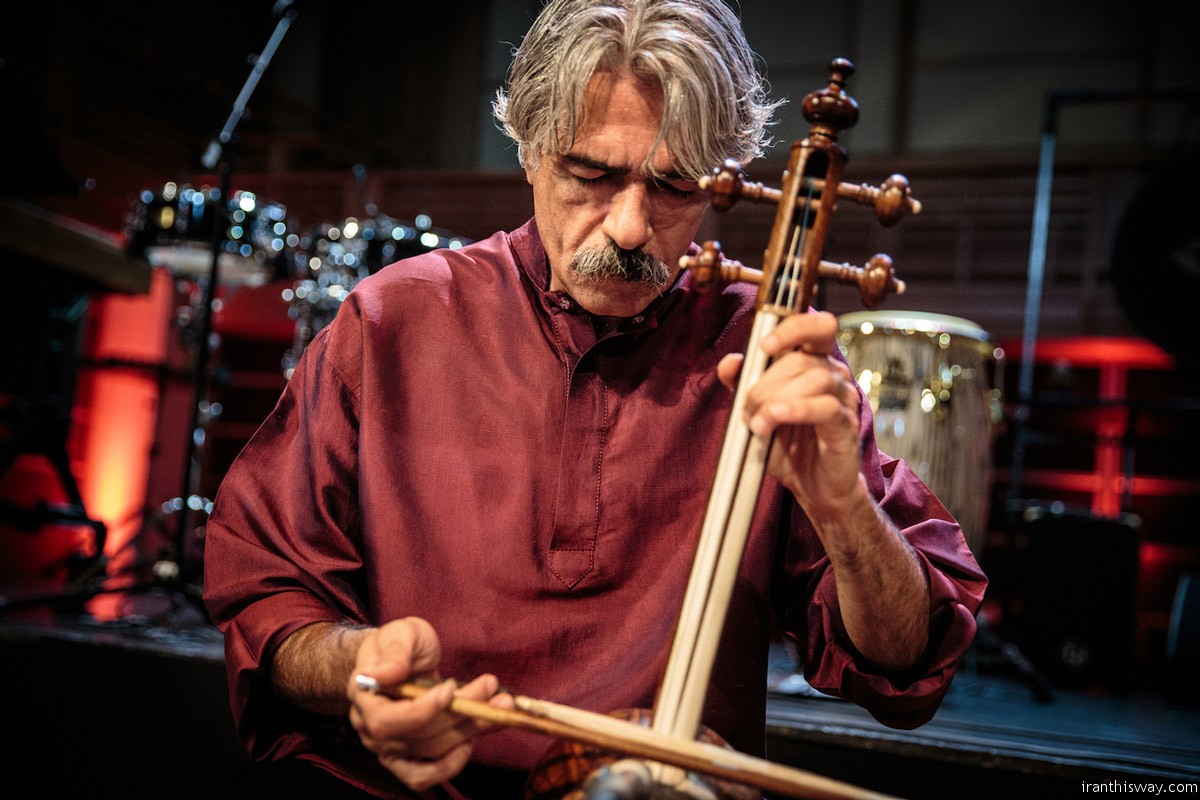 Player, composer and master of classical Kurdish and Iranian traditional music, Kalhor played kamancheh, an Iranian bowed string instrument, in the ensemble.
The 59th Annual Grammy Awards were held Sunday at the Staples Center in Los Angeles during which top musical works in the past year were praised and awarded.
The French-born Chinese-American cellist, Yo Yo Ma had previously won an impressive 17 Grammys, but his latest is his first for Best World Music Album.
He set up the multinational band, the Silk Road Ensemble, to bring together musicians from the historic route that connected the Middle East and Asia, in hopes both of finding artistic commonalities and furthering the cause of intercultural understanding.
In its website, the band said, "Sing Me Home" is a tribute to the ways culture can help us encounter, connect, and build something new. We need your support to continue developing new work that embraces the type of radical cross-cultural collaboration that we believe will lead to a more harmonious world.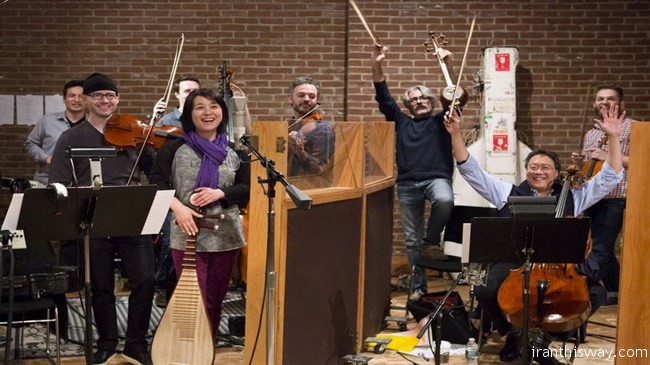 'Sing Me Home' started with deliberately loose guidelines, as skilled artists from the Silk Road chose works that were personally important to them and jammed with other musicians, spontaneously finding their own form of fusion.
New York-based Syrian clarinet player, Kinan Azmeh, who was recently stranded overseas when US President Donald Trump imposed a ban, was among those who worked on the album, the Hindu reported.
Das, also a member of the ensemble, dressed in a red kurta, said the ensemble sent a powerful message of unity and respect for each other's cultures.
"When things like this happen, it impacts us directly because a lot of us come from a lot of those countries," Das told reporters after accepting the award.
"In the current situation, I think we'll keep playing more music and sharing more love."