International port and shipping sector is looking to Iran as one of the most interesting growth opportunities in years and volume growth is imminent.
The January 2016 lifting of the nuclear-related sanctions provided a boost to Iran's economy, but for the recovery to be sustained, longstanding structural reforms are required.
Container and bulk volumes above and beyond pre-sanction levels are probable if global political developments turn out in Iran's favor. However, port infrastructure in Iran has not seen upgrades for many years and with the cascading of larger vessels on to regional trades, significant investment is clearly essential.
Risk perception of Iran has reduced in the global investment community, although recent developments associated with the Trump administration may have significant influence on the overall investment climate in Iran.
For now, however, it appears that Western investors are holding their horses, ready to move if local and global political developments turn out favorably.
Nevertheless, the government is looking at increasing foreign involvement to facilitate growth and bring state-of-the-art operational knowledge and expertise.
In Iran's current national five-year development plan, Makran Port is noted as a top regional greenfield development in the port sector. Iranian authorities plan to open up this project to foreign investors in order to attract sponsorship for a project that combines an industrial park, petrochemical facility plant, transit cargo and a bunkering facility.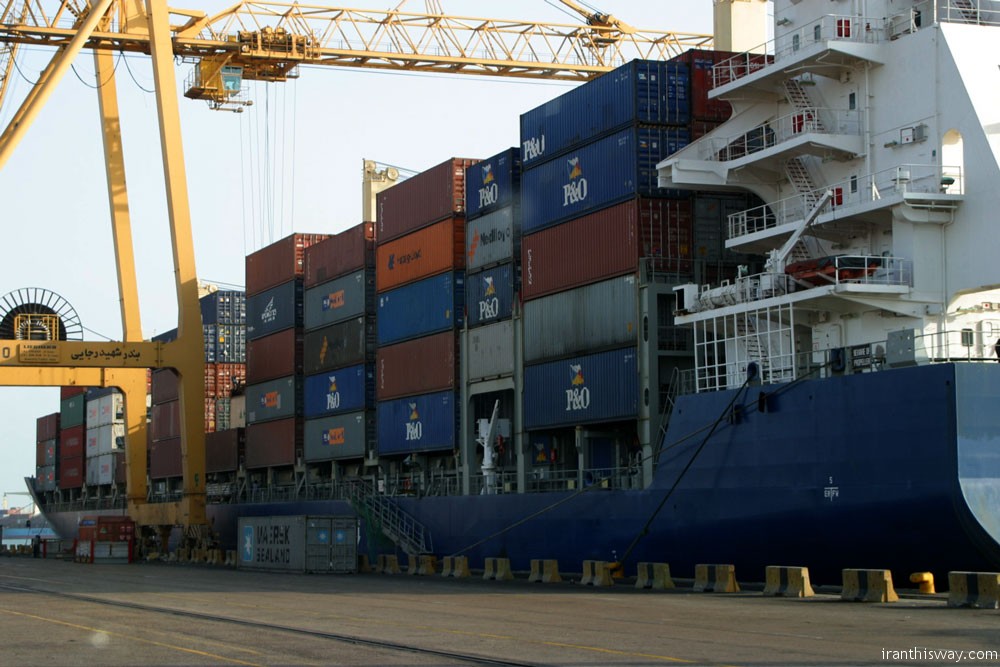 An advantage of establishing the industrial park within the proposed free trade zone is its proximity to available energy resources. Reportedly, the Iranian authorities are expected to offer an interesting investment climate with attractive incentives such as the possibility to invest jointly with an Iranian partner or independently. Tax exemption, sovereign guarantees and free repatriation of capital and profit will also likely be included.
Iran is also ideally located to play an ever more important role for transit cargos. Through the Caspian Sea, it has access to Russia, Kazakhstan, Turkmenistan and Azerbaijan, as well as the adjacent countries. It also neighbors Iraq, Turkey, Armenia, Pakistan and Afghanistan.
Currently, the majority of the transit cargo is routed through Shahid Rajaei Port. This provides access to a North-South Transit Corridor, connecting to the former Soviet Republics and offering a competitive alternative to the Black Sea route via Georgia.
Chabahar investment
The East transit corridor provides access to Afghanistan and Central Asia through the Chabahar-Milak Corridor. Here, Chabahar port is open for significant investment, collectively amounting to $565 million.
The port is located on the southernmost tip of Iran on the Gulf of Oman. It lies near the border of the Indian Ocean and the Sea of Oman and is currently the only Iranian port with direct access to the ocean.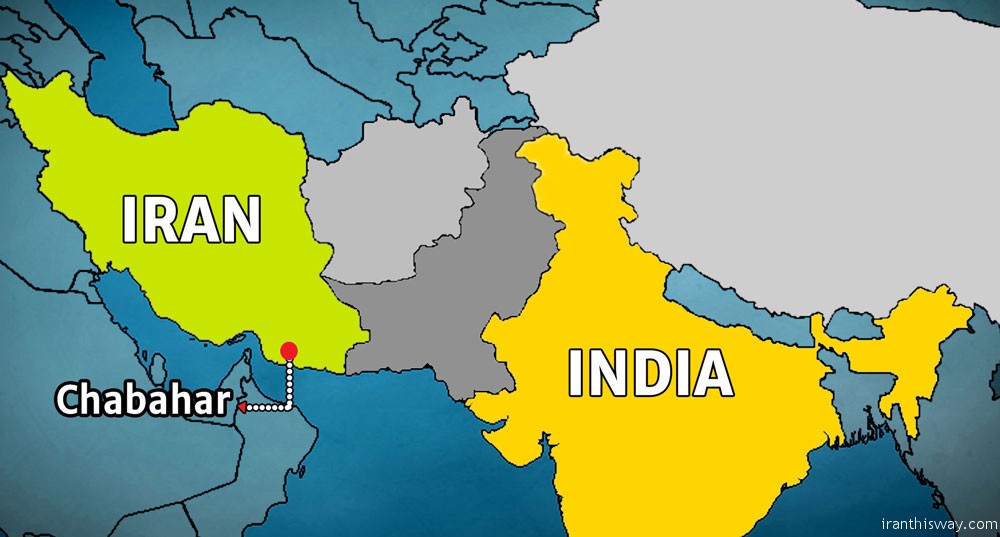 Located 72km west of Pakistan's Gwadar Port, Chabahar holds immense strategic and economic significance for India, which has committed to $150 million of finance and a build-operate-transfer scheme worth $85 million through government-backed India Ports Global Private Ltd. Once completed, the port would enable India to send its goods from Chabahar to Central Asia and Afghanistan in particular, without passing through Pakistan.
Chabahar is also crucial for landlocked Afghanistan, as the deal also includes a north-south railroad that could help Afghanistan exploit its untapped mineral wealth and reduce its reliance on foreign aid.
The project will also lessen Iran's vulnerability to possible disruptions in the Strait of Hormuz.
If the Strait, which is a shipping bottleneck at the mouth of Persian Gulf, were to be blocked due to regional hostilities, Chabahar would be the single point connecting Iran to high seas.
Amirabad promise
Iran's other investment opportunity is at Amirabad Port — a port on the Caspian coast. It includes a rail-ferry terminal on the North-South Corridor and is a major grain handling facility.
It is currently the largest port facility in north Iran and the third-largest port in the country. Plans include a modern rail ferry terminal, a ro-ro facility and increased grain handling facilities to boost the volumes from 7½ million tons to 18 million tons by 2030.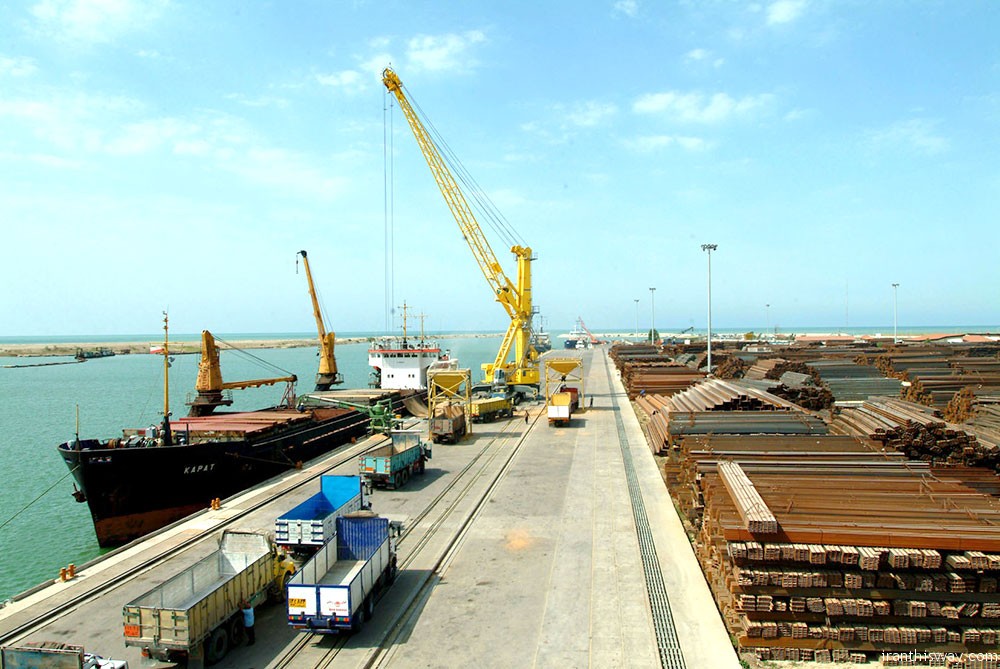 To achieve this, the grain silo capacity will be enlarged from 170,000 tons to 500,000 tons. Further, its oil storage capacity will be expanded from 16,000 cubic meters to 70,000 cubic meters in order to support fuel transit activities.
Another major cargo flow is anticipated for container and vehicle transit with the member countries of the Commonwealth of Independent States (CIS).
During the sanctions, container volumes dropped by 30 percent and are currently 2.5 million TEU.
Looking at overall container volumes, 86 percent are transported through Shahid Rajaei Port in Hormuzgan Province, with smaller volumes through Bushehr, Iman Khomeini and Khorramshahr ports. All four ports have room and desire to grow above and beyond the pre-sanction volumes.
Maersk, MSC, CMA-CGM, UASC, HMM, Messina, PIL, Wan Hai and Evergreen are all now back in Iran, post sanctions.
The majority of services are either feeder services via Jebel Ali/Salalah or short-sea between the Far and Middle East.
In the meantime, vessels have increased in size and are set to increase further in 2017 with new alliance services.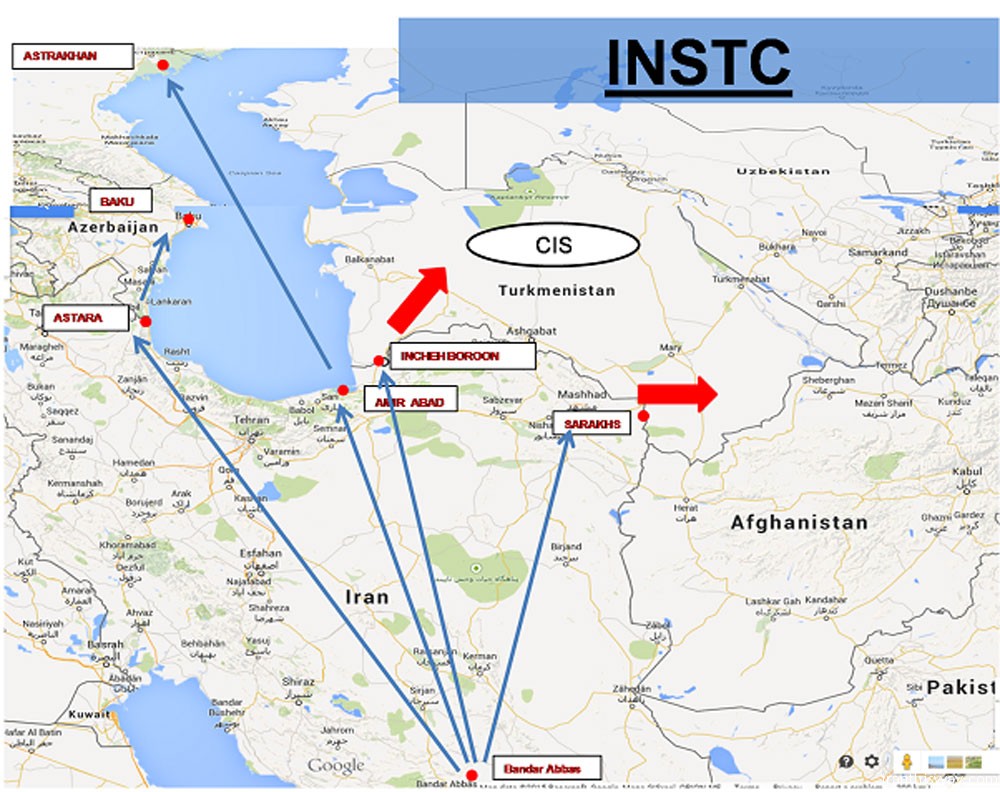 Natural resources
There is significant potential to grow still further, and it is expected that 10,000 TEU ships will become a regular sight in Iran later this year.
Increased traffic compared with previous years is already being observed. As an example, Maersk recently added a call at Bushehr with a 3,300 TEU vessel via Jebel Ali.
While there are undoubtedly a lot of uncertainties that can potentially influence further volume growth, economic expansion is expected to drive onboard container volumes to pre-sanction levels relatively quickly, despite these uncertainties.
Apart from the oil and gas industry, Iran's mineral reserves were valued at more than $770 billion in 2014.
Although the oil industry provides the majority of economic revenues, roughly 75 percent of all mining sector employees work in mines that produce minerals other than oil and natural gas.
Iran's mineral reserves include coal, iron ore, copper, lead, zinc, chromium, barite, salt, gypsum, molybdenum, strontium, silica, uranium and gold.
The mines at Sarcheshmeh in Kerman Province contain the world's second-largest lode of copper ore at five percent of the world's total. Further, large iron ore deposits exist in central Iran, near Bafq, Yazd and Kerman.
As such, it is expected that the mining sector could eventually contribute to more than a third of Iran's non-oil and gas exports.
Policy moves
The dependence of the government's future on economic growth suggests that the efforts to implement investor related reforms are genuine.
Foreign investment is required to reinvigorate the economy. Iran's economy is marked by internal market activity and significant agricultural, industrial and service sectors and reliance on oil and gas exports.
Recent reforms have increased the positive outlook, but there are also structural issues that weigh down the economy, undermining the potential for private-sector-led growth.
There is a general positive expectation towards economic improvement and greater international engagement. This could all lead to the reintegration of the Iranian economy on the global platform.
Due to the lifting of the sanctions and a more business-oriented environment, real GDP growth is projected to reach 4.8 percent in 2017.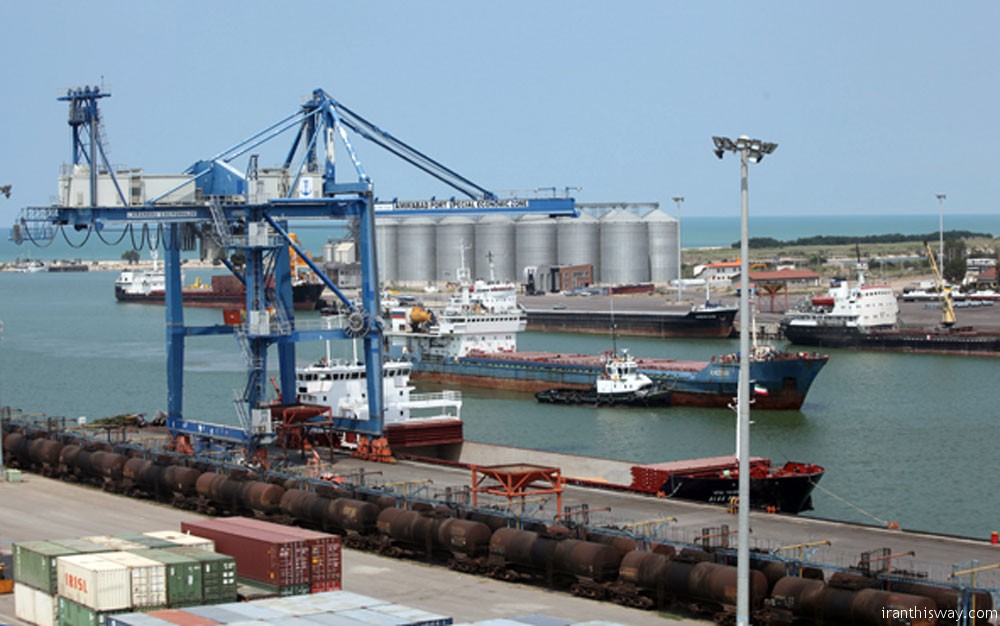 Strong capital inflows, including FDI and the repatriation of part of the frozen assets, could put upward pressure on the Iranian rial which will help contain imported inflation.
Iran's current account position is expected to turn into a surplus in 2017, also primarily driven by rising oil exports.
The government's five-year development plan covering 2017–2021 aims for an annual growth rate of eight percent and a reform agenda built on a gradual but sustained transformation of the economy.
The plan envisages the implementation of reforms of state-owned enterprises, the financial and banking emphasis on the allocation and management of oil revenues to productive investments. None of this can happen without a significant level of investment in a modernized port sector.
Container volumes are on the rise, containerization is increasing and pre-sanction levels are on the horizon.
Whether or not Iranian ports will be able to capitalize on that potential will largely depend on global and local political developments.
All the right ingredients are there and the world is anxiously watching. Iran could very well be the shipping world's next rough diamond.
*Roy van Eijsden is a senior director at WSP Parsons Brinckerhoff and looks after the global Maritime Advisory and Transaction Services portfolio.
By Roy van Eijsde, This article originally appeared in portstrategy.com.