South Korea's intake of Iranian crude oil soared to a record high in March and its first-quarter crude imports from Iran nearly doubled on year, reflecting Tehran's efforts to raise output after the lifting of sanctions early last year.
The increase in volumes since international sanctions against Tehran were lifted in January 2016 has made Iran the second-largest oil supplier to South Korea after Saudi Arabia, in the first quarter of 2017, reported Reuters quoting preliminary customs data on Saturday.
Iran was fifth-largest in the first quarter of 2016, behind Saudi Arabia, Iraq, Kuwait and Qatar, according to data from Korea National Oil Corp. (KNOC).
The official KNOC data ranked Iran as second-largest for the first two months of the year. KNOC figures for March and the quarter are due out in one week.
In March, the customs data showed South Korea imported 2.26 million tons of Iranian crude, or 534,368 barrels per day (bpd), up 118.8 percent from 1.03 million tons a year ago, reaching a record. That was up 38.3 percent from 1.63 million tons in February.
The world's fifth-largest crude importer and one of Tehran's biggest customers shipped in 5.68 million tons of Iranian crude in the first three months of 2017, or 463,234 bpd, up 92.4 percent from the 2.96 million tons imported during the same period a year ago.
Meanwhile, oil shipments from Saudi Arabia to South Kore, rose 10.9 percent to 3.52 million tons, or 831,413 bpd, in March on year. That was down 2.6 percent from 3.61 million tons a month ago as the world's top oil exporter complies with the OPEC deal to cut supplies.
Organization of the Petroleum Exporting Countries (OPEC) and some non-OPEC members reached an agreement to curb output last year by almost 1.8 mbd in the first half of 2017. Iran was exempted from the deal.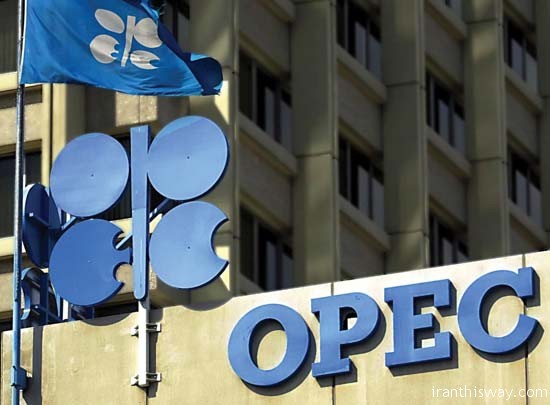 South Korea's crude oil imports from Saudi Arabia fell 10 percent to 10.44 million tons in the first quarter of this year, or 850,614 bpd, from 11.61 million tons in the previous quarter, but that was 5.7 percent higher on year.
Overall, Asia's fourth-largest economy brought in 12.68 million tons of crude oil in March this year, or nearly 3 mbd — up 10.1 percent from 11.52 million tons a year ago — according to the data.
For the first quarter of 2017, South Korea imported 36.94 million tons of crude, or 3.01 mbd, up 4.6 percent from 35.32 million tons a year earlier.
Final data for the country's March crude oil imports will be released by state-run KNOC later this month.
Iran's Oil Ministry said early this month that the country's total exports of crude oil and condensates had exceeded three million barrels per day — a level not seen for at least the past six years.
Oil Minister Bijan Namdar Zanganeh said, "The pace of growth in Iran's crude oil production and exports has amazed international observers who did not think Iran could raise its production by one million barrels per day within three to four months after the removal of sanctions."
According to the ministry, almost a third of Iran's oil exports, or over 700,000 bpd, is currently destined for Europe. The country exported around 600,000 bpd of oil to Europe during pre-sanctions years.
A top oil official said last December that Iran had started exports of condensate to Europe by sending a maiden cargo of one million barrels to certain EU clients.