NPC Head Marzieh Shah-Daei said Memoranda of Understanding (MoUs) have been signed with four international companies following implementation of the Joint Comprehensive Plan of Action (JCPOA).
Director of National Petrochemical Company (NPC) made the remarks on the sidelines of the 13th International Iran Petrochemical Forum (IPF 2017) on Saturday morning in Tehran.
"The Iranian petchem industry was warmly welcomed following sanctions removal and talks have been held with credible international companies like Shell and Total," she added.
Shah-Daei, while noting that four cooperation agreements have been so far inked, said "Iranian firms and holdings could take the emerged opportunity to attract technology and investment to the country."
The official said the foreign parties were conducting technical analysis in order to determine the precise amount of investment; "the petrochemical industry requires large volumes of investments hence the need to rely on foreign financers."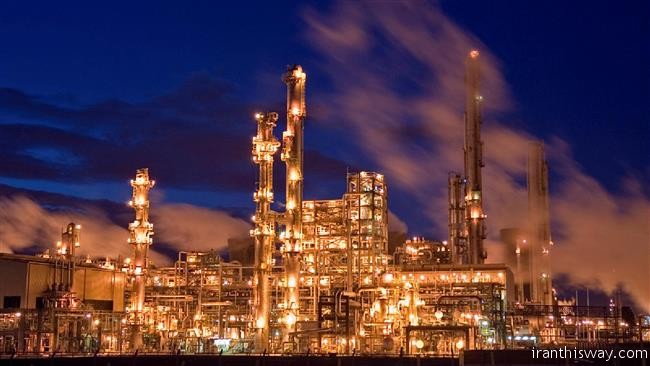 NPC managing director went on to stress that the JCPOA paved the path for cooperation between Iranian and foreign firms as evidenced by increased presence of foreign parties inside the country.
Marzieh Shah-Daei, while referring to the need for 40 billion dollars of financial resources for investment in new petchem projects, enumerated major advantages of the Iranian industry including favorable geographical location, low production costs as well as feedstock diversity.
On resolving banking issues, she maintained that foreign firms had agreed to launch cooperation with banks in a bid to prepare grounds for guaranteed investment.
NPC head later emphasized that priority was given to projects which consume natural gas and help complete the production chain.
Production volume of the Iranian petrochemical industry has reached 62 million tons while the figure is expected to hit 72 million tons with inauguration of seven new complexes by the end of the current Iranian calendar year (to end March 21, 2018).
Last year, Iran deployed 21 million tons of petrochemical products worth 9.4 billion dollars to international markets.
National Petrochemical Company (NPC) of Iran is holding its 13th International Iran Petrochemical Forum (IPF 2017) with collaboration of Iranian Inc. for Contemporary International Conferences & Fairs (IICIC), on 22-23 April 2017 at IRIB Int'l Conference Center in Tehran, Iran.