The contract to buy 60 Boeing 737 Max planes within two 30-jet batches was finalized between Boeing and Iran Aseman Airlines on Saturday in Tehran.
At the presence of Iranian Minister of Cooperatives, Labor and Social Welfare Ali Rabiei, the contract was inked between Iran's third largest airline, Aseman Airlines and the American plane maker Boeing in Tehran on Saturday for buying 30 Boeing 737 Max passenger jets while following delivery of the first batch, the company will order additional 30 jets.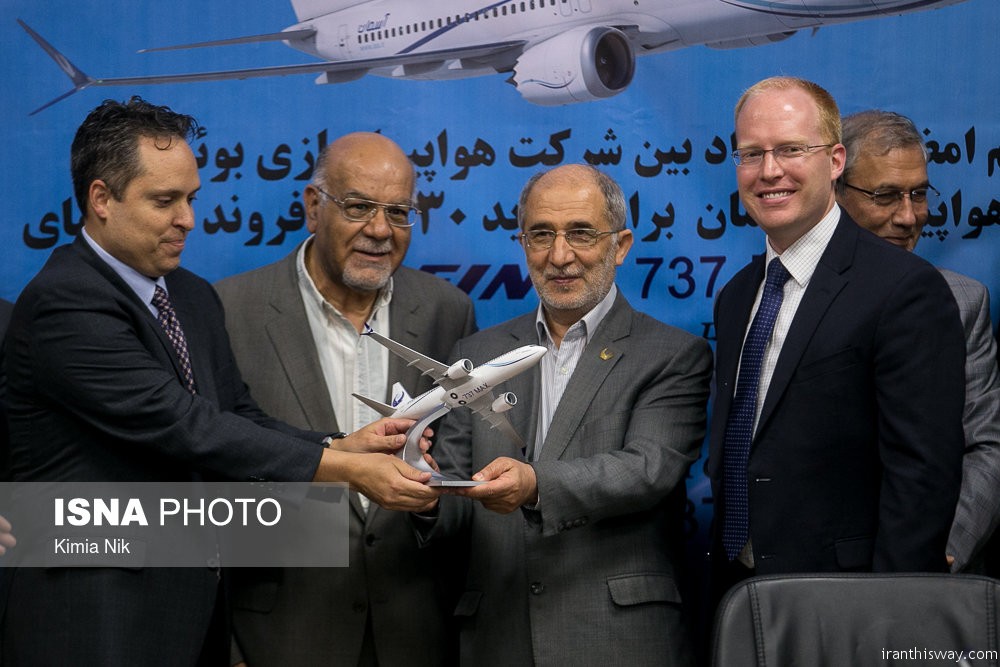 The official noted that five percent of the deal will be paid by the Iranian airline while the remaining 95%, which is a considerable amount, will be financed by the American giant; "I am pleased that the measure can upgrade the country's air fleet in order to capture regional markets."
"Fortunately, Iran Aseman Airlines is becoming increasingly stabilized as evidenced by the rise in number of its operating planes from 8 to 21."
Rabiei maintained that foreign airlines are annually selling tickets in Iran worth about four billion dollars and called for fundamental changes in the country's airline in an effort to boost revenues.
Iran's labor minister also slammed the twin terrorist attacks in Tehran emphasizing "in the absence of martyrs of Holy Shrines, terrorist governments would be ruling the region."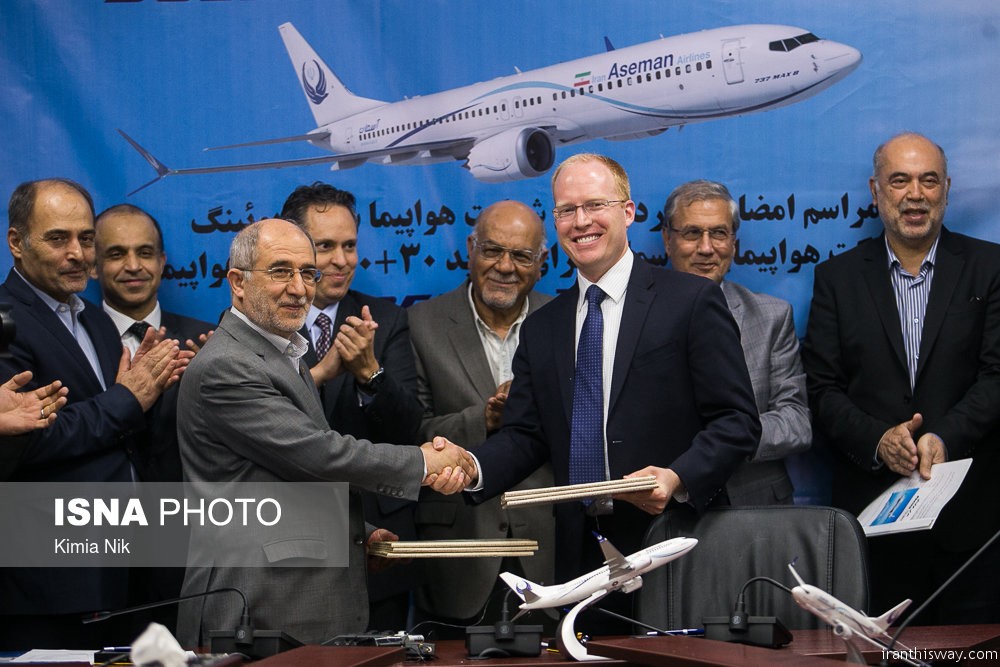 Also at the ceremony, Aseman CEO Hossein Alaei said a US Treasury Department's Office of Foreign Assets Control (OFAC) permit is expected to be granted in a month.
He further underscored that the deliveries will start in 2022 and within two years, the carrier will receive all 30 planes of the first batch.
The deal for 30 Boeing 737 Max jets would be worth $3 billion while room exist for ordering 30 more aircraft of the same type.
The deal is the first contract between an Iranian airliner and the American giant since President Donald Trump took office in January this year.
Boeing 737 MAX is an American narrow-body aircraft series being developed by Boeing Commercial Airplanes as the fourth generation of the Boeing 737, succeeding the Boeing 737 Next Generation.