Uber has chosen Expedia boss Dara Khosrowshahi to be its chief executive, ending months of speculation in the firm's search for a new leader.
The decision was made by Uber's board late on Sunday, a source told the BBC, but the company has made no official announcement.
Mr Khosrowshahi would replace Travis Kalanick, who resigned in June following pressure from shareholders.
The firm is battling to repair its image after a series of scandals.
Several big names – including Hewlett Packard boss Meg Whitman and General Electric chairman Jeff Immelt – had been touted for the role.
Mr Immelt ruled himself out of the race over the weekend, while reports intensified that Ms Whitman was the most likely successor despite her saying she was not interested in the job either.
Mr Kalanick bowed to pressure from shareholders in the San Francisco-based firm and stood down in June.
His resignation came after months of turmoil at the firm, including a series of controversies about sexual harassment, macho culture and the departure of senior executives.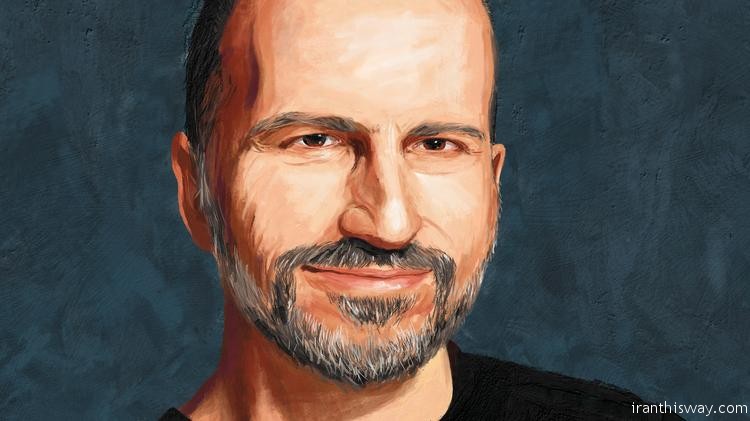 Uber's board has been meeting daily and was deliberating on its pick for a new leader over the weekend.
A spokesperson for the company declined to comment on the appointment and there has been no comment from Mr Khosrowshahi.
Born in Tehran, Mr Khosrowshahi studied engineering at Brown University. He cut his teeth in banking, and then worked for Barry Diller at IAC, which bought Expedia and then appointed Mr Khosrowshahi chief executive.
He has been chief executive of online travel firm Expedia from 2005.
He had reportedly been a critic of Trump's immigration ban that prevented people from seven predominantly Muslim countries from entering the United States. Expedia also supported a lawsuit against the ban in January.
If he takes the Uber job, he would have a steep task ahead of him. It includes repairing Uber's corporate image, improving relations with investors and creating a profitable business after years of losses.