The 5th Middle East Rally Championship wrapped up on Frida with 34 domestic and foreign drivers from Iran, Czech, Oman and Qatar, competing in Shiraz, Fars province.
Qatari rally driver Attiyah crowned champion of Shiraz International Rally
Qatari rally driver Nasser Salih Nasser Abdullah al-Attiyah has showed his class and gumption in Iran International Rally, and swept each stage of the tournament in style to claim the international event's title.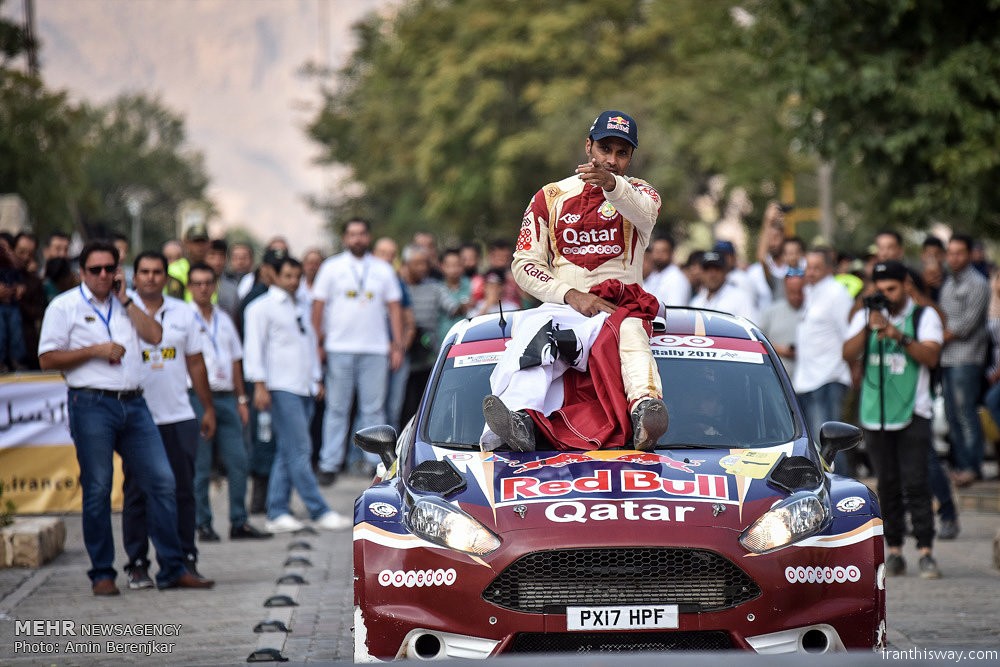 The 46-year-old and French co-driver Matthiew Baumel stormed into the lead in all phases of the cantor, and well managed to cover a distance of 720 kilometers (447.38 miles) from the ruins of Persepolis, situated 60 kilometers (37.2 miles) northeast of the city of the south-central Iranian city of Shiraz, to Kharameh city.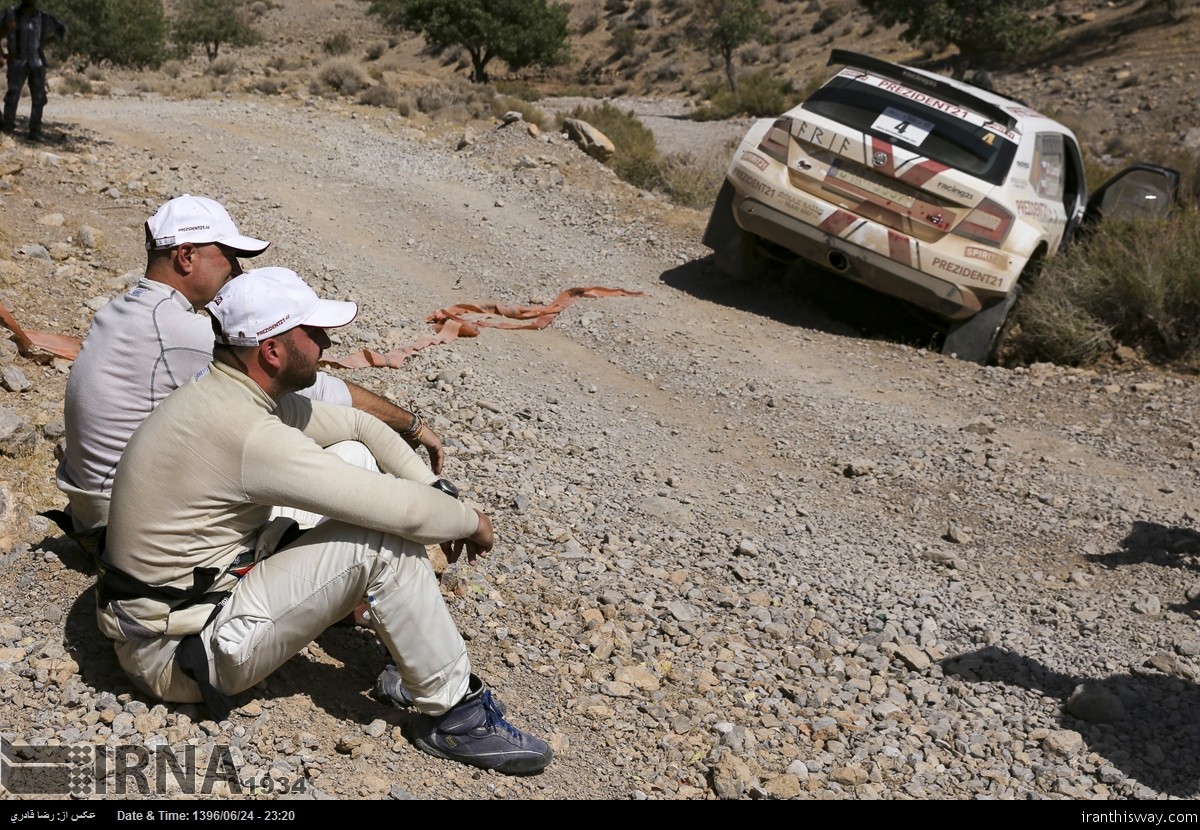 Czech drivers Vojtech Stajf and Marketa Skacelova from Spirit 21 Team took the second position.
Iranian rally drivers Hormoz Kalhor and Kamran Hatamkhani (SAIPA Team) grabbed the last place on the podium.
Iran International Rally kicked off on September 13, and finished on September 15, 2017.
The tournament attracted rally drivers from the Czech Republic, the Islamic Republic of Iran, Oman and Qatar.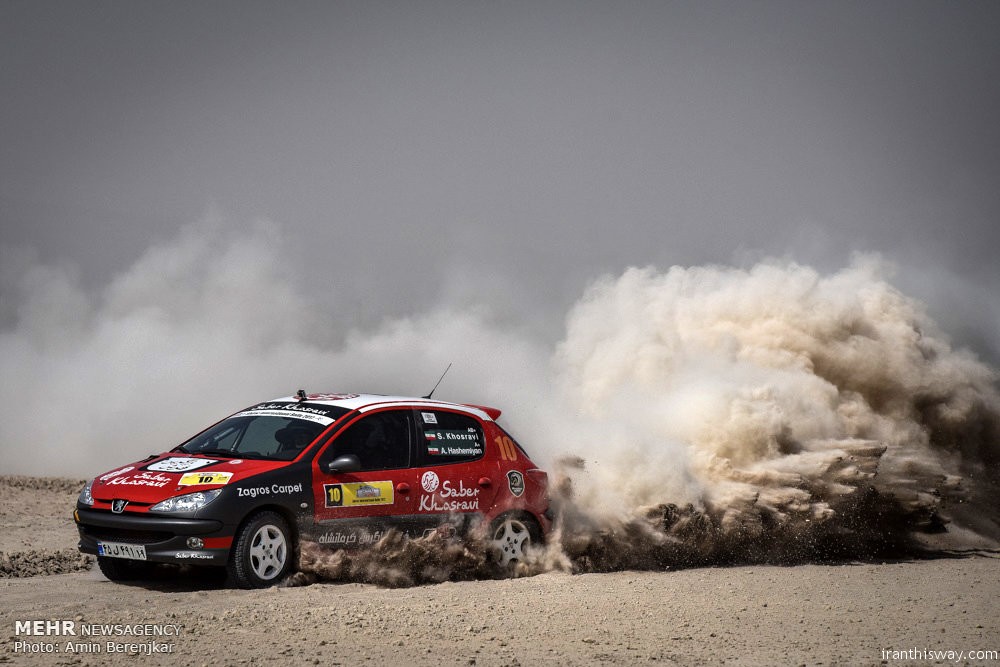 The Shiraz Rally
The Shiraz Rally (also known as Shiraz International Rally) is an international rally racing event held at Persepolis, near Shiraz, the capital of the Fars Province in the Islamic Republic of Iran. The rally is a gravel and sand event run by the Motorcycle and Automobile Federation of the Islamic Republic of Iran (MAFIRI). The event was first held as a candidate event in 2014 before becoming a round of the Middle East Rally Championship (MERC) in 2015.The rally is the first international motorsport event to be held in Iran since the 1979 revolution.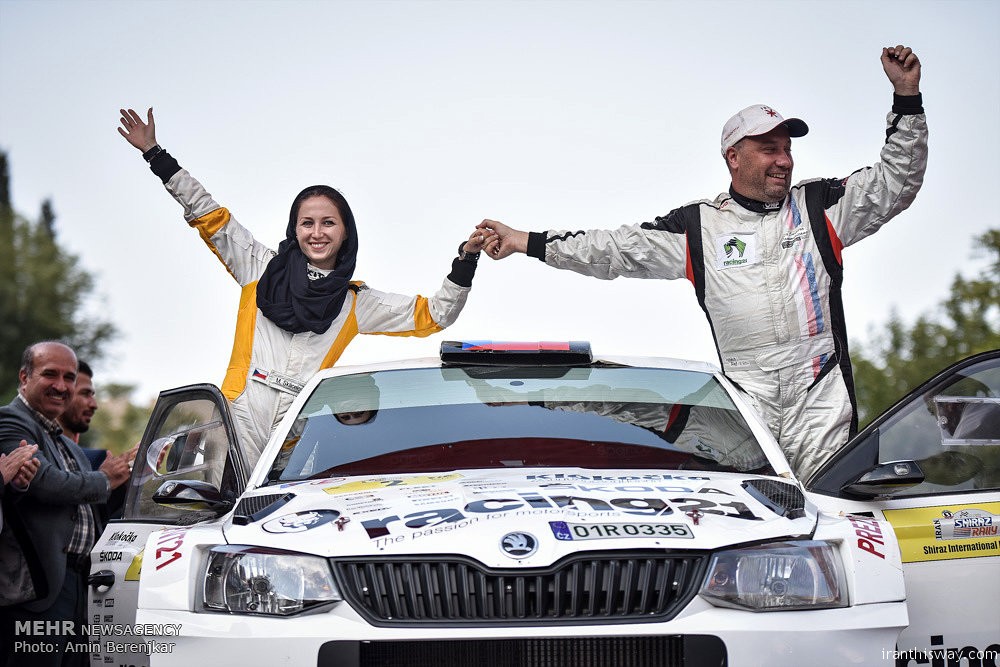 The first event, held in September 2017, attracted approximately 30 entries, mostly locally based Peugeots and Kias. It was won by Lebanese driver Roger Feghali with the only other international team, Qatari driver Khalifa Al-Attiyah second. Both teams ran Mitsubishi Lancer Evolutions. Twelve other teams finished, all bar two of them Peugeots. The rally had been cut short after an accident resulted in the death of Iranian co-driver Arash Ramin Yekta.
The first MERC rally, held less than eight months later, was won by defending champion Nasser Al-Attiyah ahead of countryman Abdulaziz Al Kuwari and Emirati driver Khalid Al Qassimi.