Iran This Way signed contract with Turkish ValsTur for cooperation on Iran-Turkey tourism serveries.
Iran This Way's CEO Sadeq Hosseini, Ata Ehmirari technical director, Mohammad Ehmirari business advisor and Majid Nozohour project director(in Turkey) and Valstur CEO'su Baki Özarslan ,Bekir Büyük business advisor and  Cenap Parim technical director held meetings in Istanbul crown plaza hotel and signed contract.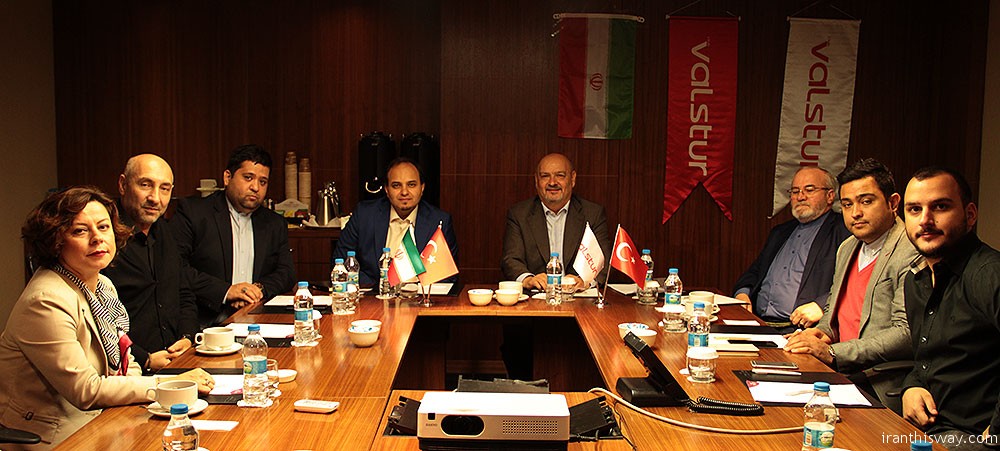 Sadeq Hosseini, Iran This Way CEO after signing this contract said: "We have examined the problems of Iranian tourists in Turkey and in the regard we will provide online sales web site for Iranian tourists with competitive price and guaranteed quality. Also, for the convenience of tourists,  we will launch a Persian language call center in Turkey.".
Iran this was add:" The contract is also included in the B2B program for the Iranian agencies who wants use this services."
Valstur CEO'su Baki Özarslan said: "Valstur Has a significant capacity to provide tourist services. I think we can provide significant services to the Iranian tourists with the help of the Iran This Way."
Özarslan said that the website is not limited to providing services in Istanbul and provides tourist services throughout Turkey with Iranian tourists. Also, based on this contract, we are trying to bring Turkish tourists to Iran to travel to Iran's historical and cultural sites.