By: Maryam Azish. A 2017 report by World Travel and Tourism Council also indicated promising improvements in the country's tourism industry.
Iran's tourism industry is considered as the most affordable prices in the world for foreign visitors.
A biannual report published by the World Economic Forum (WEF) gave Iran a score of 66.6 in terms of price competitiveness and put it ahead of global tourism players such as Egypt, Malaysia, Russia, Turkey, Greece, Spain, the US, Franc and Italy.
Overall, the WEF report showed that Iran's generally travel and tourism competitiveness ranking had improved by four points over the past two years.
A 2017 report by World Travel and Tourism Council also indicated promising improvements in the country's tourism industry.
As reported by the official website of WTTC, the direct contribution of travel and tourism industry to Iran's gross domestic production was 367 trillion rials ($9.6 billion) in 2016, constituting 2.9% of the total GDP. The figure is forecast to rise by 7.5% in 2017.
For instance, the development of tourism infrastructure in a target city will not only provide direct jobs in tourist services such as lodging and hospitality, but will also lead to a boom in businesses like handicrafts, food, clothes, transport and many other sectors.
Another important benefit of tourism is the small investment required for entrepreneurship.
In ecotourism, enormous profit can be made with minimum investment since the primary requirements, including an attraction and lodging, are already available.
More importantly, employment in tourism is among the most sustainable since there are always potential consumers for goods and services in the tourism sector.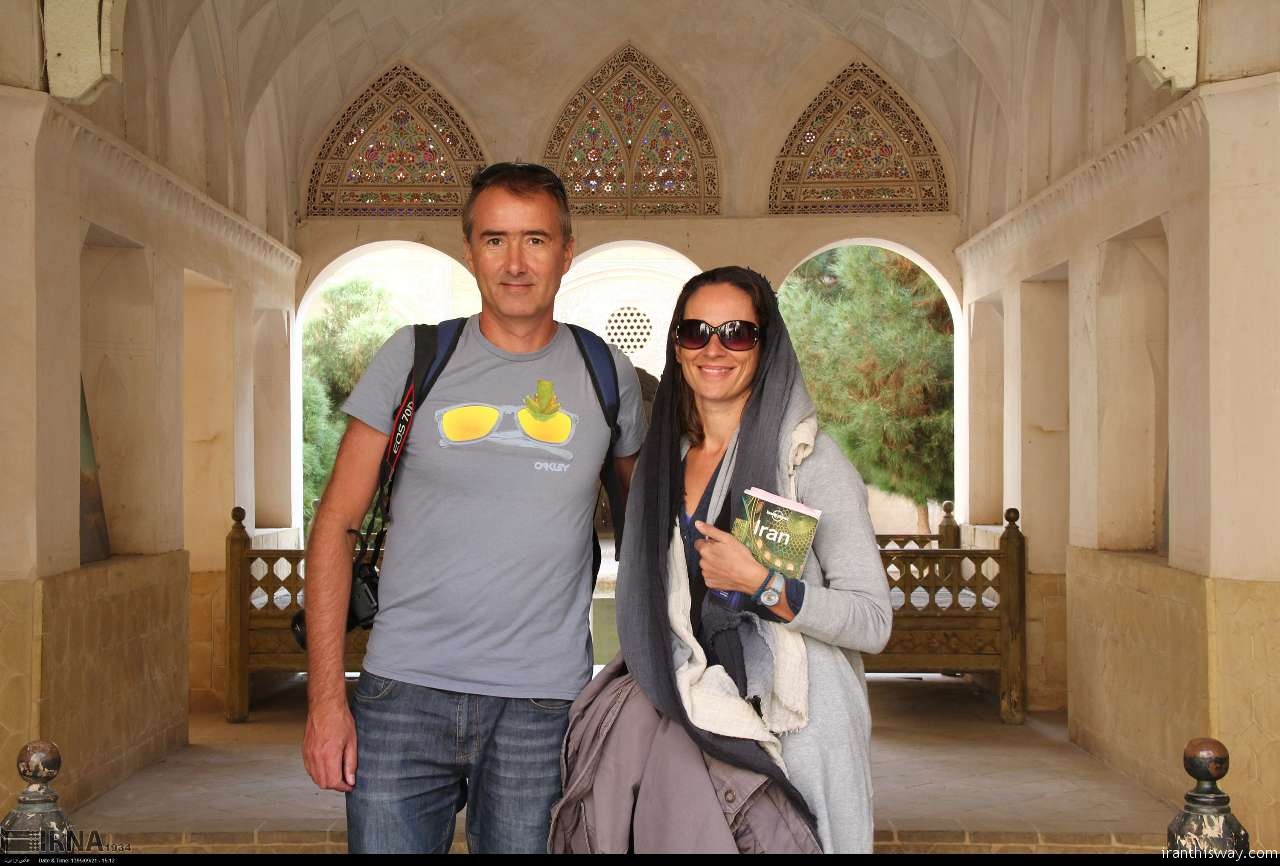 Job Opportunity
Iran tourism industry generated 559,000 jobs directly in 2016 (2.2% of total employment) and this is forecast to grow by 4.9% in 2017. Previously, it was forecast that tourism would generate 496,000 jobs directly in 2015.
This includes employment by hotels, travel agencies, airlines and other passenger transportation services (excluding commuter services). It also includes, for example, the activities of restaurant and leisure industries directly supported by tourists.
In 2015, about 476,000 jobs were directly created by the travel sector.
By 2027, the industry is predicted to generate 670,000 jobs directly, an annual increase of 1.3% over the next 10 years.
Ali Asghar Mounesan, the head of Iran's Cultural Heritage, Handicrafts and Tourism Organization, has once again highlighted the role of tourism in job creation in a commentary published in the Persian media.
Pointing to President Hassan Rouhani's emphasis on tackling the issue of unemployment, the official said tourism industry has great capacities and advantages in this regard, Financial Tribune wrote.
"A major advantage of tourism compared with other industries is that it can generate both direct and indirect jobs, meaning that for each direct job in the sector, several other related secondary jobs are created," Financial Tribune quoted him as saying.
Mounesan noted that by investing in restoration and refurbishment alone, direct and indirect jobs can be created for tens of local people.
"Ecotourists do not expect luxury facilities of a five-star hotel," he said.
Tourists walk on a platform at a station in Tehran after arriving in the Iranian capital on a luxury train from Budapest on October 27, 2014. (AFP PHOTO/Atta Kenare)
Visitor Spending
An important part of tourism's direct contribution to the economy is the money spent by foreign tourists (called visitor exports in the industry). This amounted to $4.2 billion in 2016, up from $1.1 billion in 2015.
The figure is expected to grow by 11.6% in 2017 and continue to grow by 3.4% every year until 2027, when it is predicted to reach $6.6 billion.
Furthermore, Iran's tourism industry attracted $3.5 billion in capital investment last year, which is expected to rise by 6.3% in 2017 and by 3.4% per year over the next 10 years to $6.2 billion in 2027.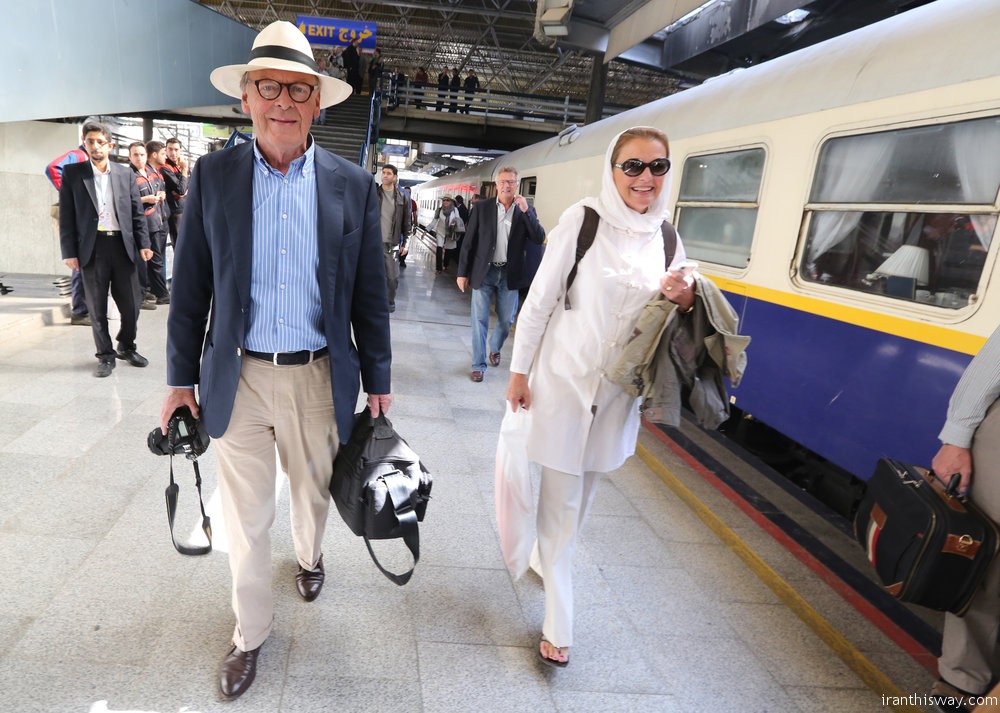 GDP Growth
The industry's contribution to Iran's GDP is expected to grow by 7.5% this year, which is faster than the Middle East (4.6%) and world (3.8%) average.
Iran is ranked first regionally with regard to the predicted growth of the sector's direct contribution to employment (4.9%) this year, more than double the Mideast and global average (both at 2.1%).
Visitor export is also expected to grow by 11.6%, far above the regional (5.2%) and world (4.5%) average.
However, Iran is not expected to fare well in terms of attracting investment compared to other countries, as WTTC predicts a modest 6.3% rise in capital. While this is above the global average (4.1%), it is below the Middle East average (7.3%).
Iran's declared goal is to attract 20 million tourists every year by 2025, generating $30 billion in revenue. However, if the council's forecast is anything to go by, achieving that target in eight years is not going to be easy.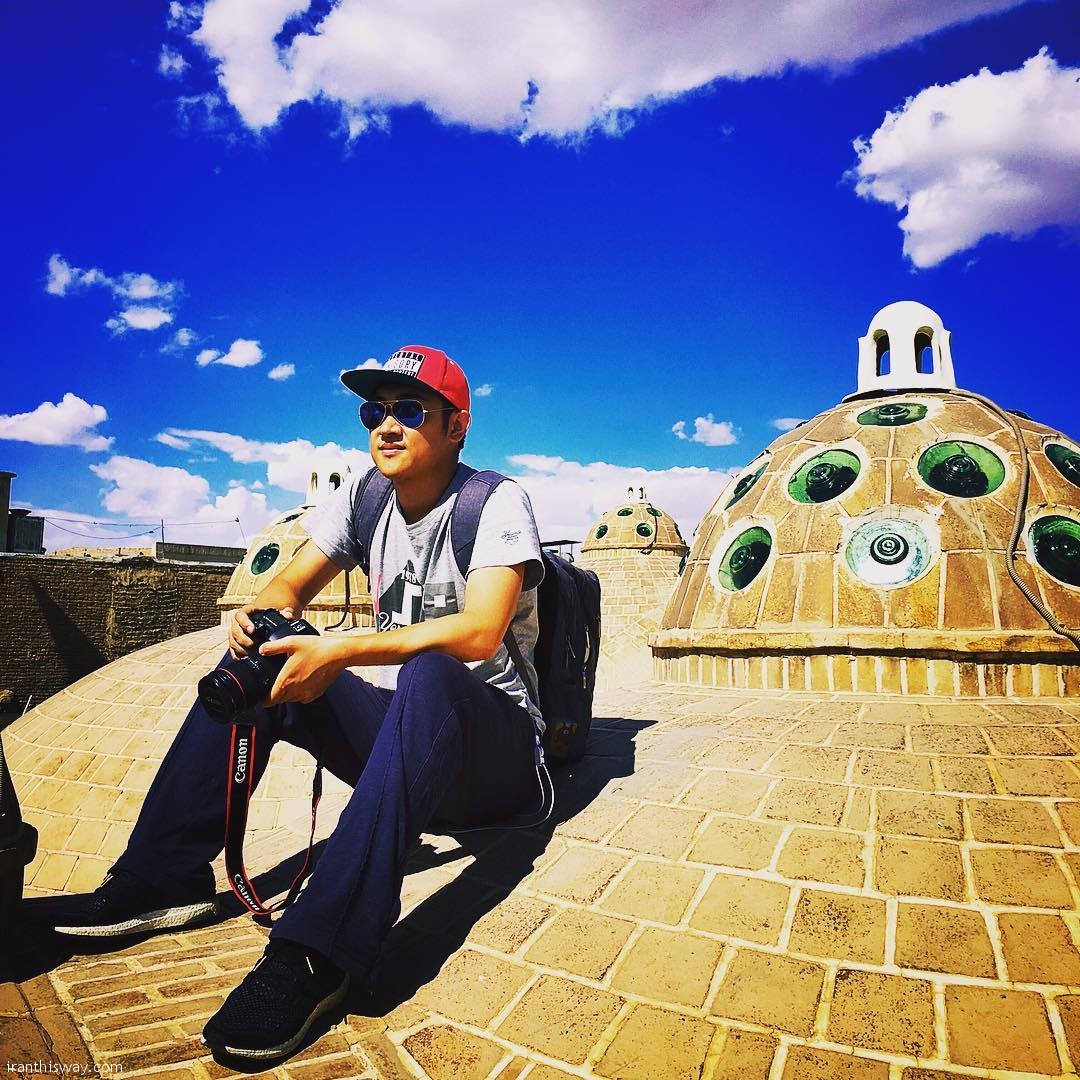 Drawing Foreign Tourists
Iran's ultimate goal is to draw 20 million foreign tourists annually by 2025. However, with only eight years to go, the target appears to be very ambitious.
Iran has set itself a target of 6.5 million inbound tourists in the current Iranian year that ends on March 20, 2018, a senior official at Iran's Cultural Heritage, Handicrafts and Tourism Organization said.
The objective has been set by the Resistance Economy Headquarters, which also aims to increase domestic tourism numbers to 120 million by the yearend, IRNA reported.
"With proper planning and development of infrastructure, it is possible to meet our goals," Morteza Rahmani Movahed, deputy for tourism at ICHHTO.
"However, it takes time to heal Iran's international image," he added, referring to years of smear campaigns against Iran led by most western media outlets.
At the time being another key point that adds to Iran's advantage in this industry must be assessed- Iran is the world's cheapest tourist destination. This fact has been reported by the World Economic Forum (WEF) who has assessed nearly 141 countries.
Statistics show that Iran is currently ranked 15th in terms of tourist attractions in the world. A series of hurdles such as sanctions and propaganda by the west, especially in the media, has prevented Iran's tourism industry from flourishing.