The Nasir al-Mulk Mosque in Shiraz, famous for its stained glass windows, is one of the tourists attractions of Iran's historic city of Shiraz which is frequently visited by domestic and foreigner visitors.
Masjed-e Nasir Al Molk
One of the most elegant and most photographed pieces of architecture in southern Iran, the Pink Mosque was built at the end of the 19th century and its coloured tiling (an unusually deep shade of blue) is exquisite. There are some particularly fine muqarnas in the small outer portal and in the northern iwan, but it is the stained glass, carved pillars and polychrome faience of the winter prayer hall that dazzle the eye when the sun streams in.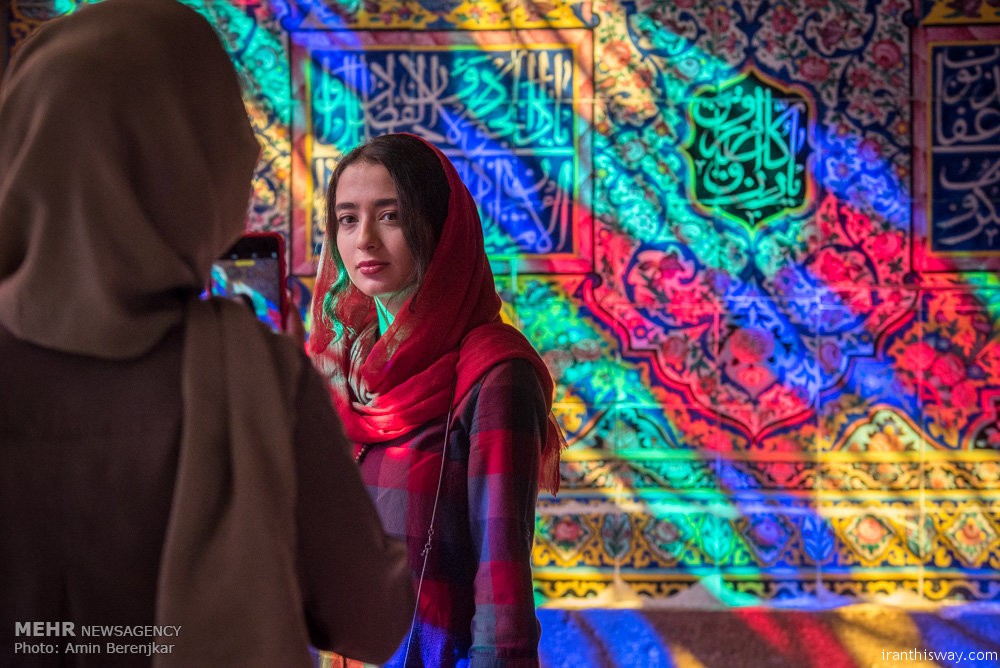 The mosque attracts most visitors early in the morning (9am to 11am is best) when the hall and its Persian carpets are illuminated with a kaleidoscope of patterned flecks of light. It makes for a magical experience – and an irresistible photograph.
A museum in the opposite prayer hall opens into the Gav Cha (Cow Well), where cows were used to raise water from the underground qanat. The structure has survived numerous earthquakes, due in part to its construction using flexible wood as struts within the walls – look for the wooden bricks in the iwan columns. The rose-pink floral tiles are a signature feature of Shiraz./ Lonely Planet