The output from the giant South Pars Gas Field in the Persian Gulf has been doubled in the past five years, the managing director of Pars Oil and Gas Company said.
"Iran is now extracting around 600 million cubic meters per day of natural gas from the field, twice the amount five years ago," Mohammad Meshkinfam said.
"Except for Phase 11, other phases including 13, 14, 22, and 24 have come on stream," the official added.
He noted that the company has built 13 refineries, drilled 267 wells, and laid 3,500 kilometers of subsea pipes.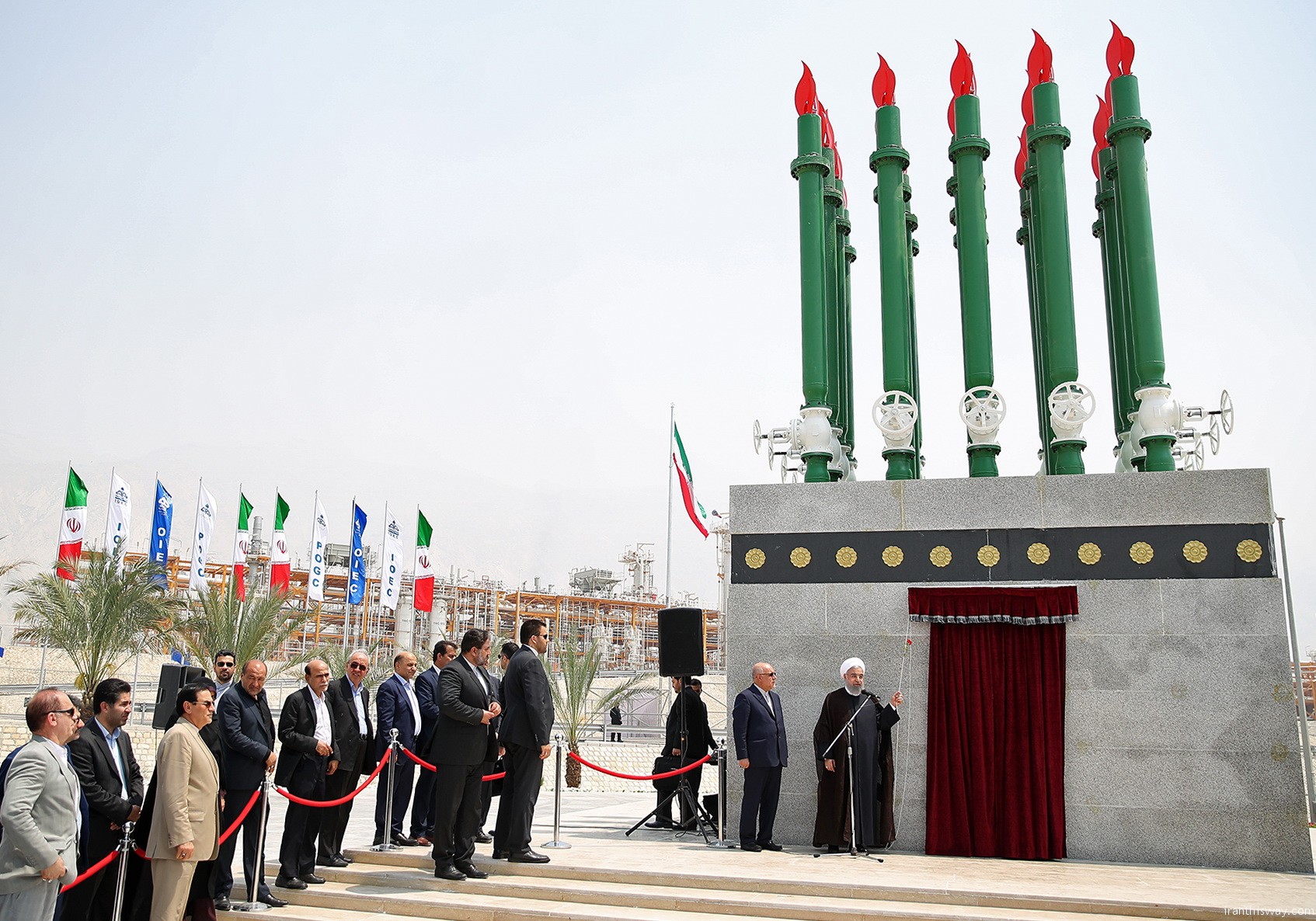 According to Meshkinfam, the field's daily output will soar to 850 million cubic meters of natural gas, one million barrels of condensates, 10 million tons of LPG and 5,000 tons of sulfur when it is in full operation.
South Pars, which is located in the Persian Gulf and shared between Iran and Qatar, is the world's largest gas reserve. It holds an estimated 51 trillion cubic meters of in-situ natural gas and some 50 billion barrels of condensates.
The megaproject is being developed in 24 phases.
According to an estimate, Iran's recoverable gas stands at 10 trillion cubic meters and Qatar's is estimated to be over 25 trillion cubic meters.
Meshkinfam had earlier said that "more than $70 billion have been spent on the gas project over the last 15 years and the field requires between $20 billion and $30 billion in additional spending to become fully operational."