Iran has launched a pilot project for extraction of rare earth after obtaining the technology for deep-level mining, the head of Iran's largest holding in metals sector known as IMIDRO says.
The achievement will create significant added value for Iran, Khodadad Gharibpour said at the inauguration of the landmark project on Tuesday.
Every year, Iran imports 180 tonnes of rare earth elements which are used in a wide range of consumer products such as catalysts in cars and oil refineries, televisions, superconductors and fiber optics.
Gharibpour was thankful to Ministry of Industry, Mine and Trade's support for technology and research, saying Iran was able to obtain the know-how for extraction of these elements which require deep-level mining and are costly to process.
"The price of each kilo of these elements is between $5 and $60, the production of which can bring in a lot of hard currency," he said.
Deputy head of the Atomic Energy Organization of Iran Pejman Rahimian said the launch of the pilot plan for extraction of rare earth elements was a "big event".
The Islamic Republic, he said, has accommodated "the best facilities, exploration equipment and investment" which will be provided to those active in the field.
"Rare earth elements are of particular importance and they are also important in the nuclear industry," he said.
Iran, Rahimian said, had found a rare earth deposit in Saghand which is already known for its uranium mine in the central province of Yazd.
"If the processing plant is set up in this mine, good resources will be provided to the country," he said.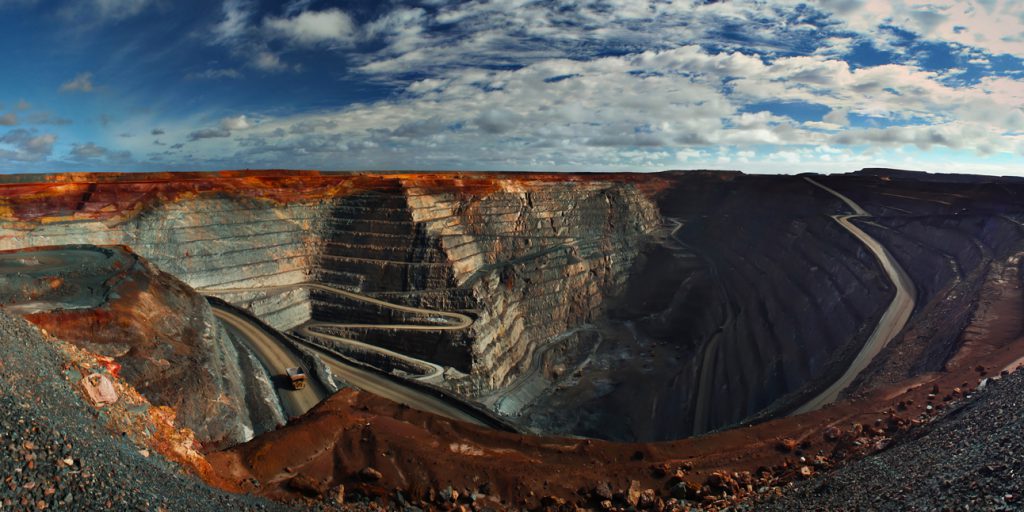 Strategic use
Rare earth elements are a group of mostly strategic metals which appear in low concentrations in the ground. They have lately emerged as one of the fronts in an escalating trade war between China and the United States.
"During the recent US trade war with China, one of the places where China threatened America with is the embargo on the export of rare earth elements," Rahimian said.
The metals are used in a broad range of consumer products, from iPhones, advanced ceramics, computers, DVD players, wind turbines, televisions, lighting and glass polishing to electric car motors.
Some rare earth minerals are essential in military equipment such as jet engines, missile guidance systems, missile defense systems, satellites, as well as in lasers.
Companies such as Raytheon, Lockheed Martin and BAE Systems all make sophisticated missiles that use rare earths metals in their guidance systems, and sensors.
Iran has already been trying its hand in the production of titanium, joining an elite club of countries which produce the strategic metal used in a range of high-tech manufacturing from military aircraft to artificial limbs.
Iran to become strategic metal producer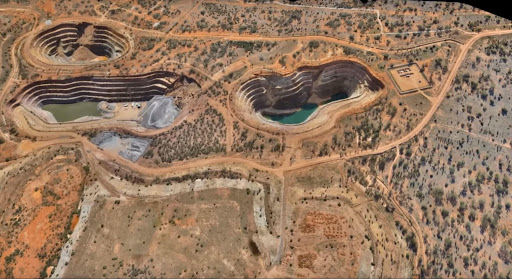 Mining in depths of 3,000 meters
Iran is tapping its mines and metals deposits like never before as it feels the pressure of the American sanctions that have hampered its access to normal oil revenues.
That comes as the United States has specifically targeted Iran's trade and production of metals with a series of bans since May 2018.
Gharibpour said Iran currently has in place deep-level mining on its agenda. IMIDRO subsidiary Iran Minerals Production and Supply Company (IMPASCO) is now exploring minerals in depths of up to 3,000 meters in central Iran, he said.
"The methodology for deep-level exploration is being developed in the country," said the official who also cited treatment of large mineral tailings as another key focus of Iran's mining operations.
The country possesses 7% of the world's total mineral reserves worth about $700 billion but officials say this figure could rise to $1.4 trillion with new discoveries.
After the lifting of sanctions in 2016, officials unveiled plans for $29 billion of mining investment for a number of projects ranging from steel to aluminum, copper, gold, rare earth elements and coal.
Several multi-billion mining projects with the participation of Italian, French and Chinese companies were in the pipeline. Italy's Danieli had signed a joint venture and agreed orders worth about 5.7 billion euros during President Hassan Rouhani's tour of Europe in January 2016.
However, unilateral US sanctions upended many of them as European companies turned their back on their governments which had pledged to safeguard trade connections with Iran.
Officials say while the sanctions have slowed the ambitious plans, they have not taken the wind out of Iran's sails in mining.
The country's precious metals sector has emerged as the key frontline in the battle, with the Trump administration firing the latest shot early this month.
Washington imposed new sanctions on the sector, targeting the construction, manufacturing, textiles, mining, aluminum, copper, iron and steel industries, Treasury Secretary Steven Mnuchin said.
A senior official dismissed them out of hand, however, saying Iran was on course to export 10 million tonnes of steel in the year to March 21, 2020.
The country is a leading producer of steel in the world with 35 million tonnes of production capacity. It plans to raise this figure to 55 million tonnes a year by 2025, of which 20 to 25 million tonnes would be earmarked for export.