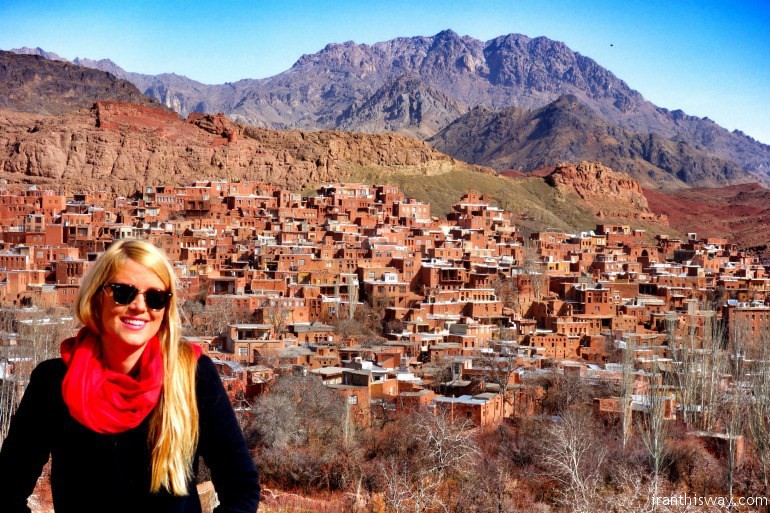 Tourist Review
The red clay village Abyaneh and Kashan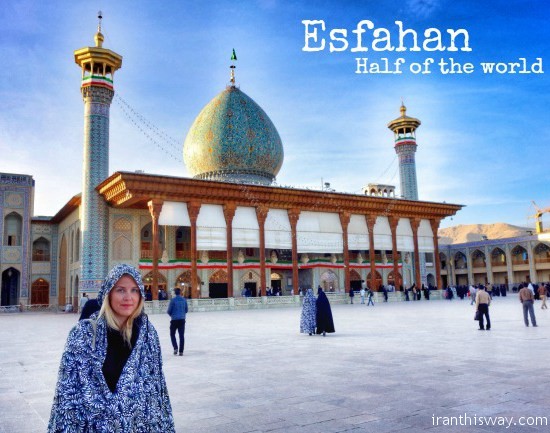 By, Andri Wilberg Orrason: There are many old historical mountain villages in Iran, where the clock seem to tick slower then in the bigger cities. We decided to visit one of them, Abyaneh, often referred to as the Red Village for its red mud brick houses and the surrounding mountain terrain (bearing the same colour due to iron oxides). The houses are arranged like steps up the hillside, so the roofs of some houses are the front yards of the next one up.
Abyaneh is at least 1500 years old (dating back to the Sassanid era), originating from the time of the Arab invasion, when many of the Zoroastrian followers fled to the mountains and deserts to escape forced conversion to Islam. Because of their isolation, the villagers speak a dialect of their own, which is though to predate modern Persian or Farsi, with less Arabic influence.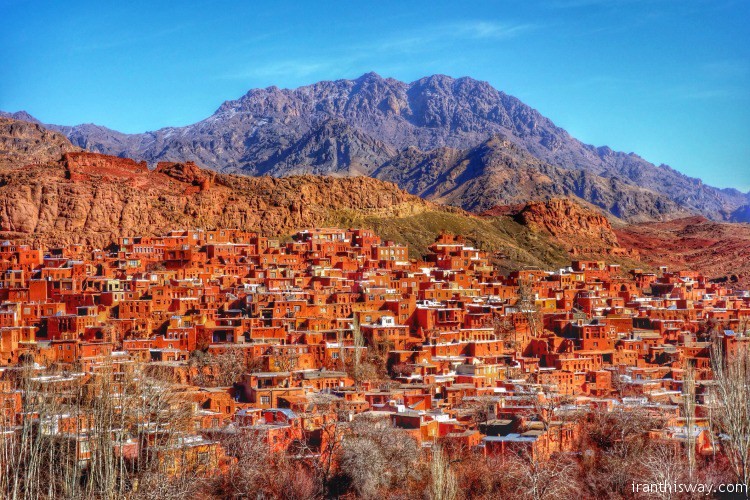 To reach the village we decided to hitch a ride from Esfahan. Without effort we managed to reach the nearmost town, Natanz.
We payed a local in Natanz a few buck to drive us there. It wasn't our safest moment; along the way the driver rolled down his window and started sniffing a white cloth, which presumably was soaked in glue or petrol. He seemed to be getting more and more drowsy, but at same time driving faster and faster up the mountain road. We finally reached the village, alive.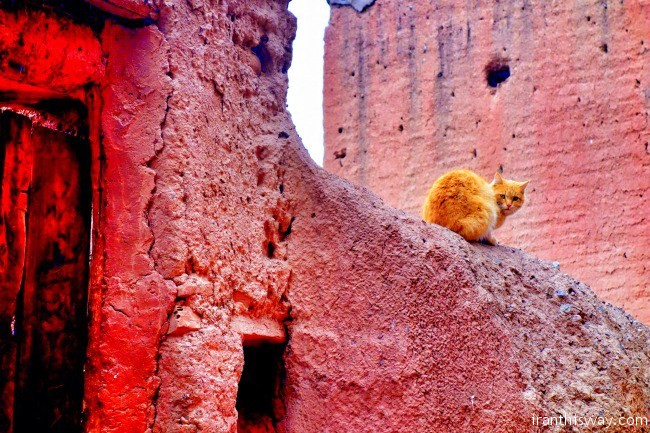 Walking the red narrow streets, with hardly any tourists visible, we stumbled upon a local couple, Natasha and Saed, who invited us for some tea. To our surprise, their english was superb. They had lived mostly in the capital Tehran but also in Europe for many years. Despite having lived in the world's biggest cities with the latest technology, they decided to move to Abyaneh some 15 years ago and raise their two beautiful children in a peaceful environment away from political influence. Like most women in the village, Natasha, wore a traditional headscarf with floral motifs and a bright coloured dress which is scarcely aligned with the Islamic regime requiring women to dress modestly. It was lovely to sit on a small stone chair in their "Flinstone" kitchen, drinking Iranian tea and talking about Iran, their culture, before and now.
The warm locals, Natasha and Saed in front of their 1.500 year old house
Kashan
After Abyaneh we headed to Kashan, a city famous for hand woven carpets and historical houses.
It can take one person up to 6-12 month to weave a 1.5 x 1.0 m carpet depending on how dense you weave it (knots per square inch). If you liked that carpet in the movie Big Lebowski, well know you know, it's a Kashan design! We came close to buying one at the bazaar but our budget didn't afford a quick loss of 2000 dollars.
You can get them for cheaper, with fewer knots, made from cheap wool instead of silk, coloured with chemicals instead of organic dyes, but we couldn't get our eyes off the irresistible and shiny silk carpest woven to perfection. So we decided to wait until we visit Iran again sometime, when we're not on a world tour budget, and bring enough currency for a carpet.
We didn't spend much time in Kashan as our main interest lied outside the city. For a mere 20 dollars each we rented a private driver (for 7 hours) who drove us into the Maranjab desert to visit the Dasht-e Kavir Salt Lake (Namak Lake), with a quick stop at the underground city (handbuilt 18 meter below surface in the pre-islamic era for defense purposes) and the shrine of Hilal Ibn Ali.
We really enjoyed seeing the hexagonal to octagonal shapes of salt, reaching endlessly in all directions, disappearing into the horizon. Our day was perfected with the most beautiful sunset we have seen, in complete remoteness, on top of the highest sand dune of Maranjab desert.
The desert Maranja