President Hassan Rouhani said on Wednesday that the post-JCPOA era is a proper chance for Iran and Japan to upgrade bilateral cooperation to favorable level.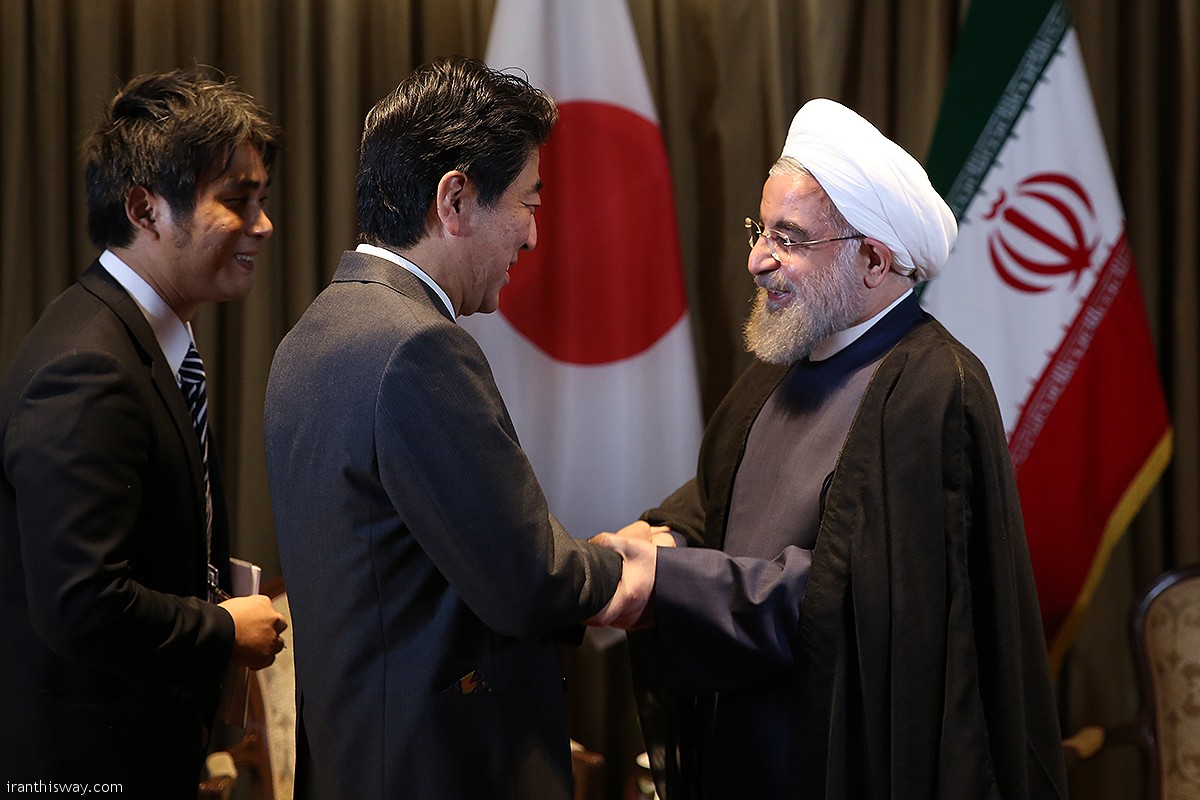 President Rouhani made the remarks in a meeting with Japanese Prime Minister Shinzo Abe on the sidelines of the 71st session of the UN General Assembly in New York.
President Rouhani voiced Iran's readiness to prepare 'a roadmap for economic ties for joint economic cooperation with Japan in the next 10 years.' The idea was warmly welcomed by the Japanese side, according to IRNA.
He referred to the previous agreements reached during a visit to Japan by Iran's Minister of Economic Affairs and Finance Ali Tayebnia and said to expedite implementation of the banking credit agreements, the two sides should launch joint efforts.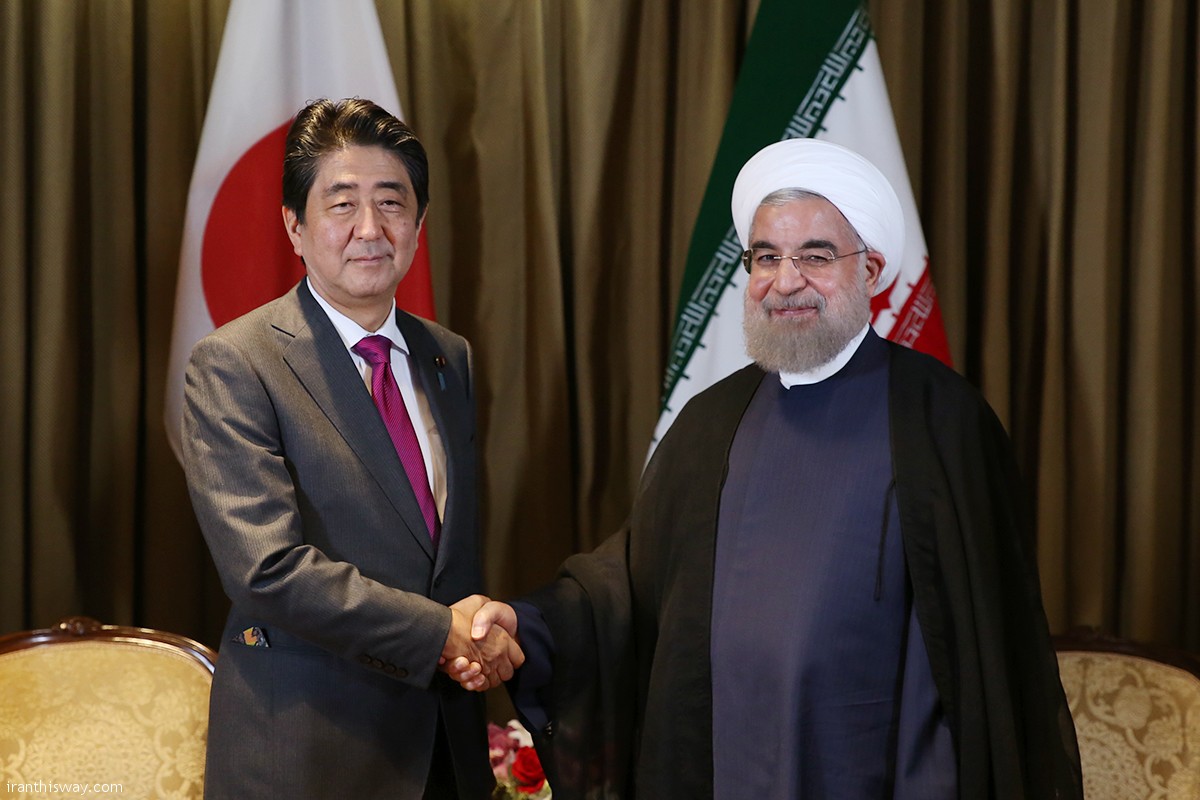 "Japanese banks need to get activated to address needs in economic relations," the President stressed.
He welcomed Tehran-Tokyo joint investment and cooperation in various fields including technology, health, medication, scientific activities and environment adding that the opportunity is now available for Tokyo to make investment in Iran's energy sector like it was used to do in the past.
Noting that Iran and Japan are both victims of Weapons of Mass Destruction, President Rouhani said, "We have always believed that nuclear arms do not provide security and to this end, we proposed the idea of an Atomic weapons-free Middle East for the first time."
President Rouhani reiterated 'Tehran's support for a world free from nuclear arms."
Touching upon the issue of terrorism and its dangers for the region and the world, president said Iran is the defensive barrier in the region against terrorism and Daesh.
He underlined that in addition to the fight against Terrorists, establishing a durable ceasefire and providing humanitarian assistance are the most important priorities for Yemen and Syria.
Meanwhile, Prime Minister Abe voiced pleasure for meeting with President Rouhani again and said Japan is thankful to Iran's approach of constructive engagement with the world and strives for expansion of bilateral relations in diversified domains.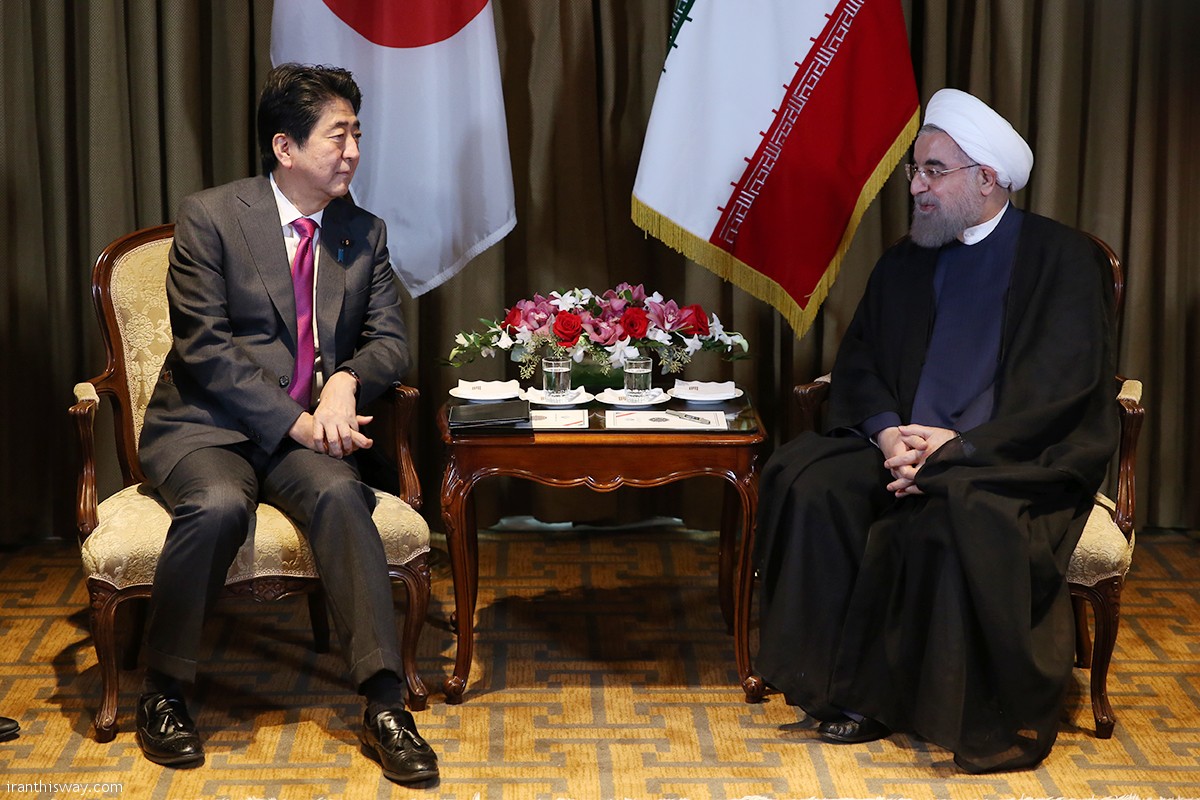 Stressing the need for upgrading bilateral cooperation between Tehran and Tokyo, the Japanese official said he wished that bilateral economic relations between the two capitals would reach its highest possible level. To this end, Abe noted, Tehran and Tokyo would continue their cooperation in the field of environment protection and safety of peaceful nuclear activities.
He noted that Tokyo supports banking relations and cooperation of the Japanese companies with Iran's private sector.
He referred to Iran's effective and constructive role in providing stability and security in the region and hoped that Tehran would continue with its constructive role to this end.