Iran's steel exports experienced a growth of 70 percent in the first four months of the current Iranian calendar year (started March 20) compared to the same period last year.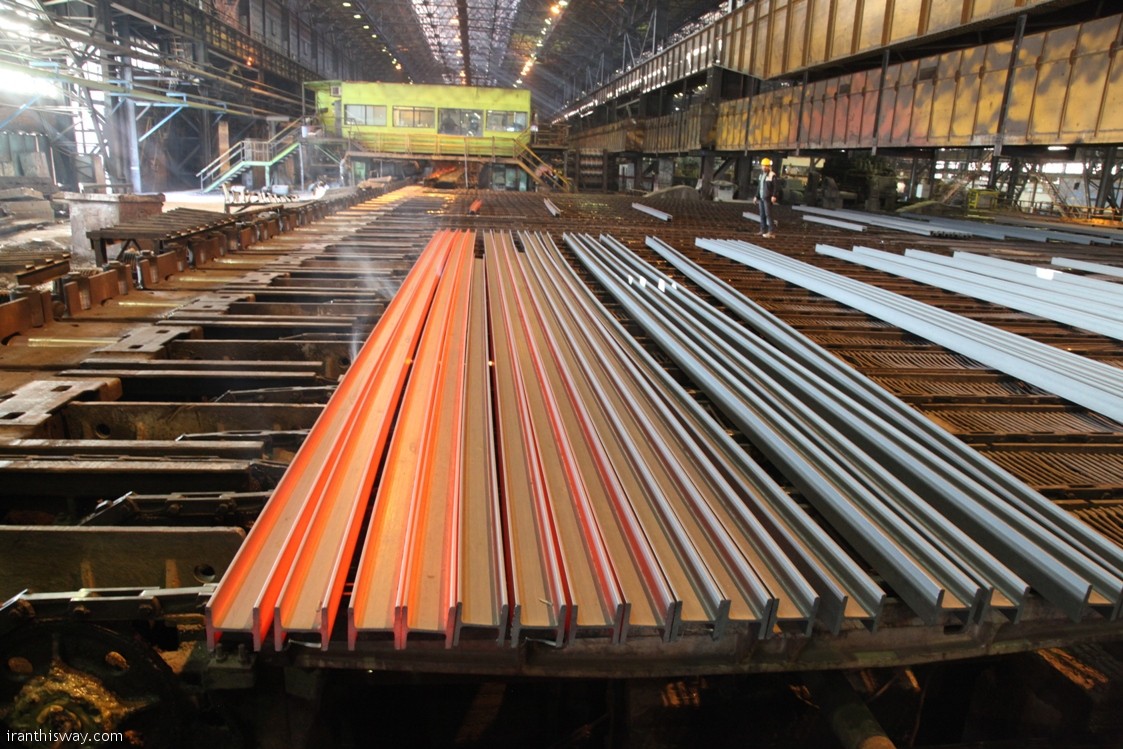 Managing Director of the National Iranian Steel Company (NISCO) Abdolmajid Sharifi announced that Iran exported 2 million tons of steel during the first quarter of the current Iranian year, saying that it had 70% growth compared to the previous year, IRNA reported.
With a production rate of 16,700,000 tons of raw steel, Iran had one-percent share of the world production in the last Iranian year.
For the first time in the history of the Iranian steel industry, Iran exported 4,100,000 tons of steel last year, thus breaking all of its own previous records.
The World Steel Association (WSA) reported on Sept. 25 that Iran produced 11.451 million tons of crude steel in the first eight months of 2016, with five percent rise from 10.894 million tons in the same period in the previous year.
It is while the world's steel production fell 0.9 percent to 1.065 billion tons in the mentioned time compared to the first eight months of 2015.
The WSA's latest report also put Iran's crude steel output at 1.35 million tons in August 2016, showing eight percent growth from 1.249 million tons in August 2015.
The country's steel production stood at 16.110 million tons in 2015, indicating 1.4 percent fall from 2014.
As a major steel producer in the region, Iran boosted its steel mills across the country in recent years, as central Isfahan and southwestern Khuzestan provinces remain the major steel producers.
According to WSA, Iran was the biggest producer of crude steel in the Middle East in 2013. The country's rank was 14th in the world in 2014.
Based on Iran Steel Comprehensive Plan, the production capacity is to reach 55 million tons by the Iranian calendar year 1404 (2025-2026), upgrading its ranking to seventh in world.