The head of the German Research Foundation (DFG) has said there is no limitation to cooperate with Iran's National Science Foundation (INSF).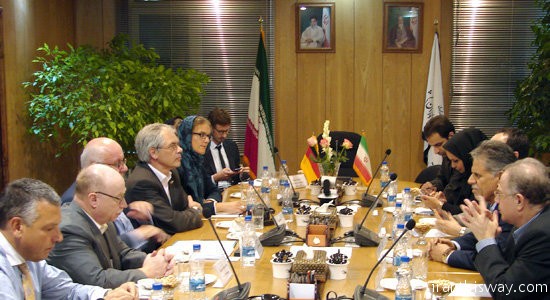 The heads of German DFG, Max Planck Society for the Advancement of Science and Iran's INSF in a meeting stressed the importance of expanding mutual cooperation in science and technology. They also discussed the improvements in recent years during their meeting with young researchers, and stressed the significance of taking fundamental steps to make effective progress in future.
Both countries expressed satisfaction over the recent mutual activities and underlined that there is no limitation to expand bilateral relations in science and technology through holding workshops and conferences on various related subjects.
Iran's Science Minister Mohammad Farhadi had earlier stated that the country would dispatch a 150-member team of PhD students to Germany in the near future, urging expansion of scientific cooperation between the two sides.
"The move aims at implementation of agreements between the two countries as well as expansion of scientific cooperation," Farhadi underlined.
The DFG is the largest research funding organization in Germany which funds research projects in all subject areas. This includes funding of individual projects and research.