EU's foreign policy chief Federica Mogherini met and talked with Iran's Foreign Minister Mohammad Javad Zarif in Tehran.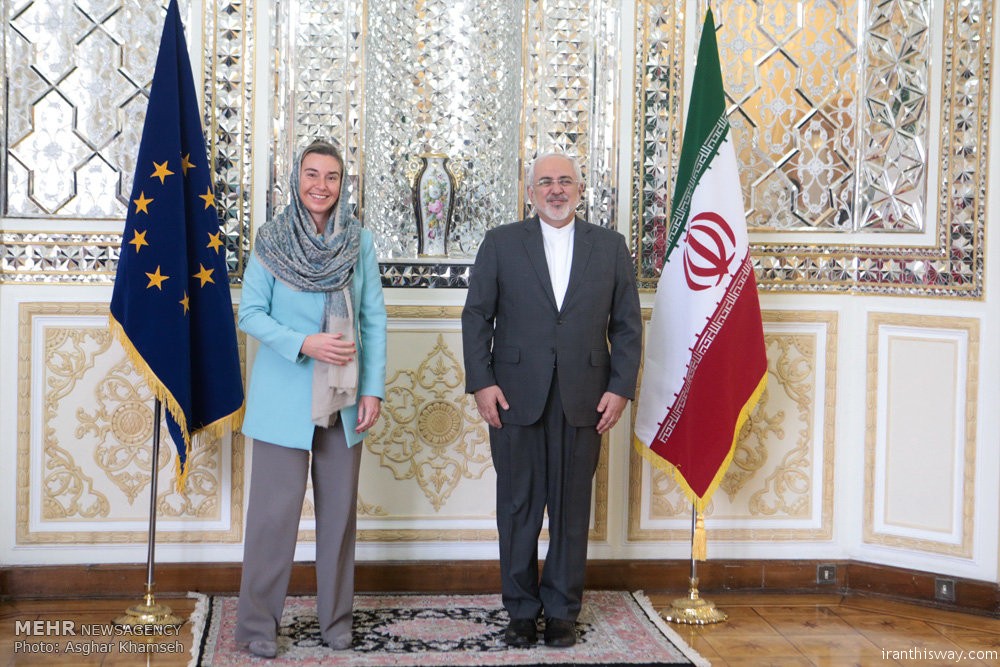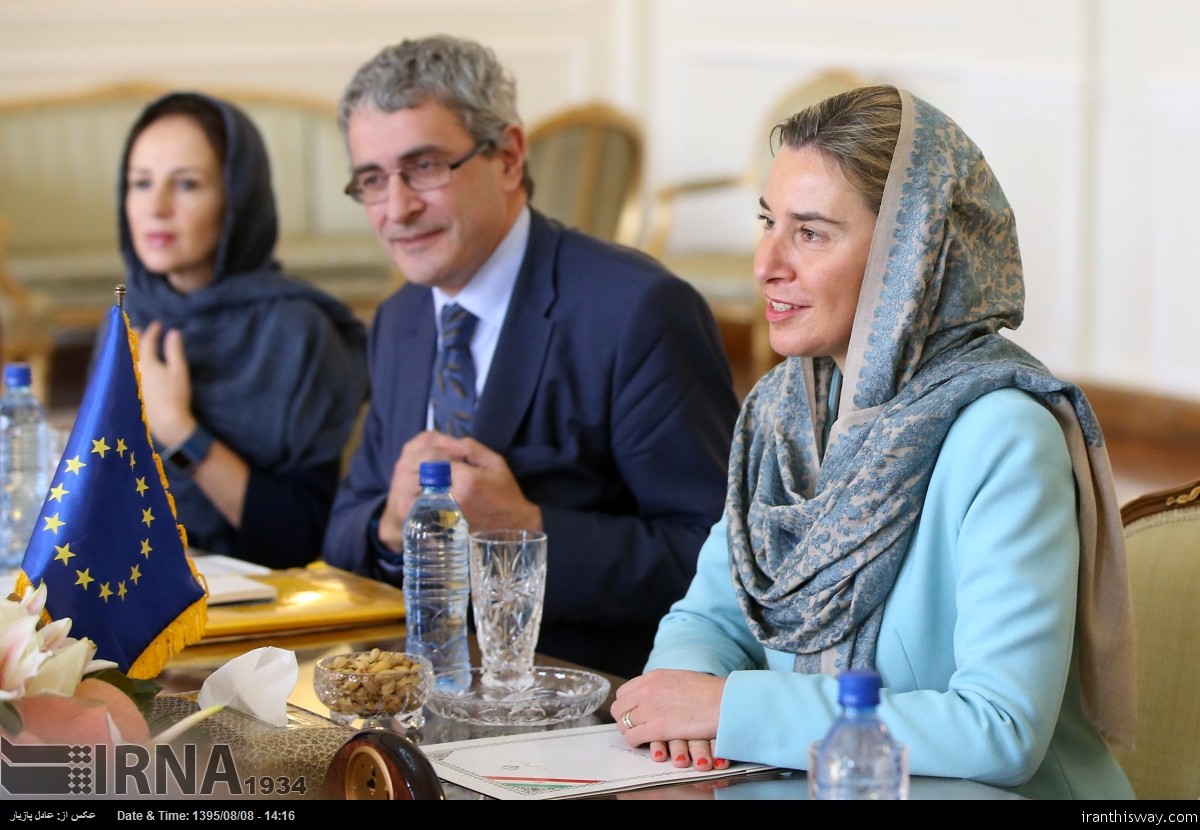 The High Representative for Foreign Affairs and Security Policy/Vice-President of the European Commission, who landed in the Iranian capital on Friday evening, shared views on regional issues with Iran's FM Zarif on Saturday morning.
Zarif hailed the EU's constructive role toward Syrian crisis and voiced Iran's readiness for closer cooperation with the European Union.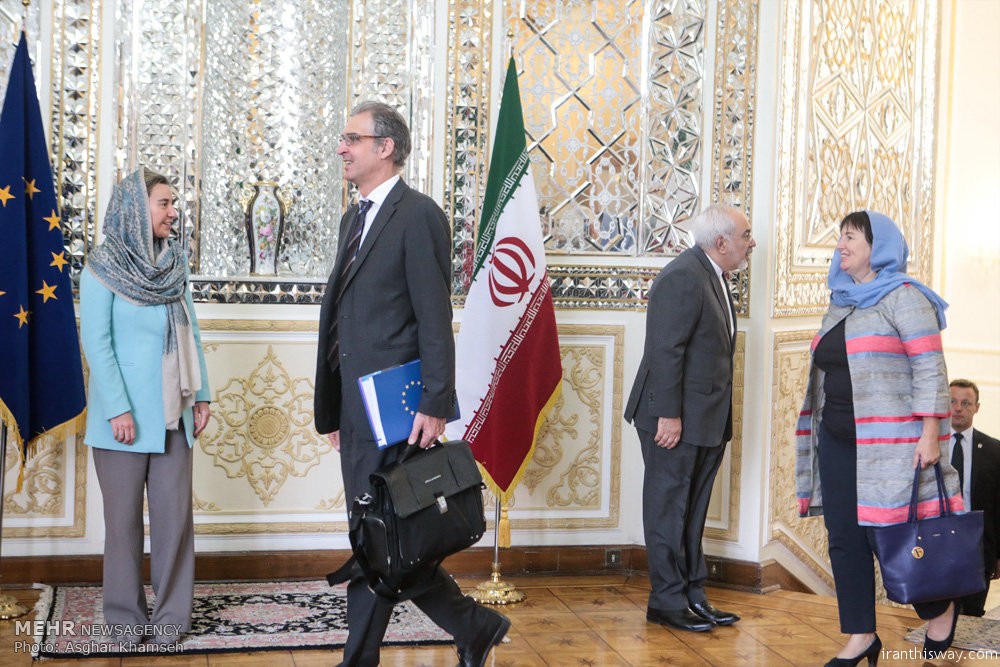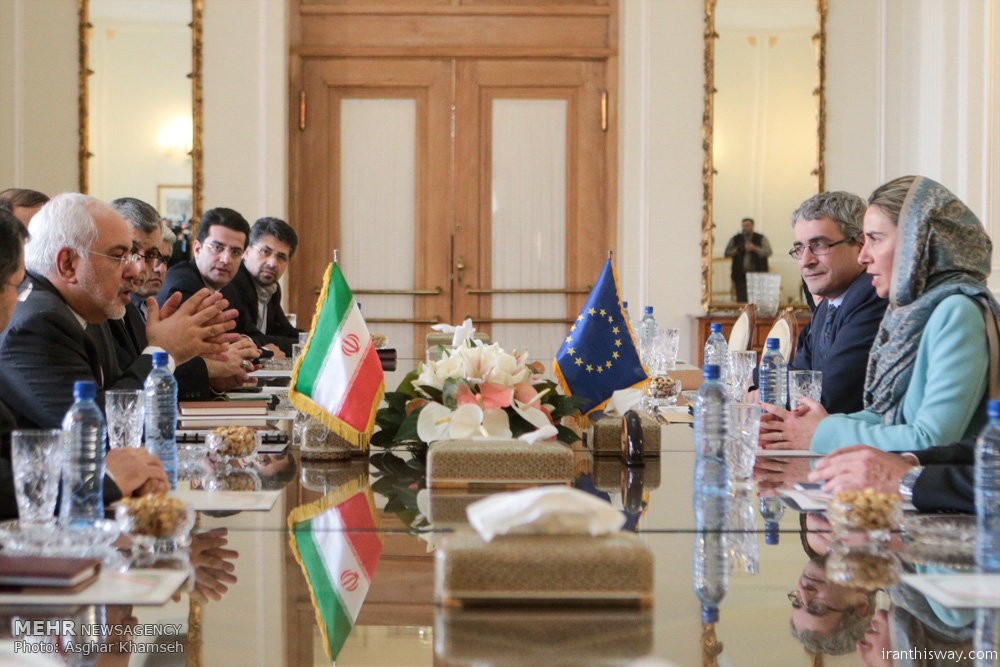 During her stay in Tehran, Mogherini is slated to meet high-ranking officials of Iran to discuss and exchange views on major regional and international issues.