National Iranian sabre team made history by winning the title of Men Sabre World Cup held in Senegal.
In the finals of the prominent fencing tournament, which was held in Dakar, Iranian sabre practitioners overcame Italy 45-39 to stand on top of the podium for the first time.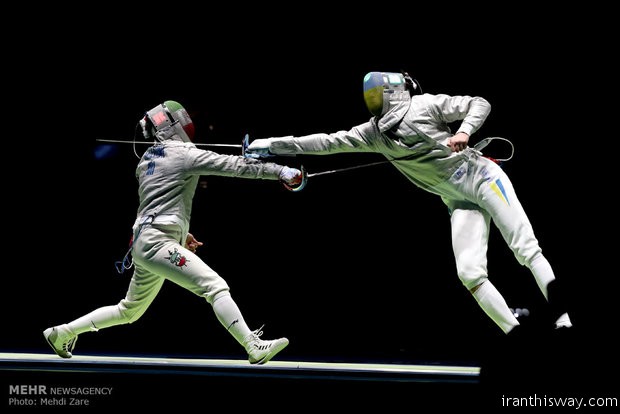 Iran's sabre outfit, comprising Mojtaba Abedini, Ali Pakdaman, Farzad Baher Arasbaran and Mohammad Rahbarai, had taken part at the international sportive event under the supervision of Peyman Fakhri as the head coach.
The gold medal came as the first ever trophy achieved by Iran's national sabre squad in Men Sabre World Cup.
Iranian fencers had pulled a 45-34 victory over South Korean rivals in the semifinal showdown. The Persians, meanwhile, had to thrash Japan's sabre team (45-22) in their opening match before breezing past the US (45-44) in the following encounter en route to the semifinals.
Men Sabre World Cup kicked off on November 04 in the Senegalese capital of Dakar and ran through November 06, 2016.