Polish Information and Foreign Investment Agency (abbreviated to PAIiIZ in Polish) will open an office in Tehran and has already received the necessary permit, according to Wojciech Fedko, a member of the board in the agency.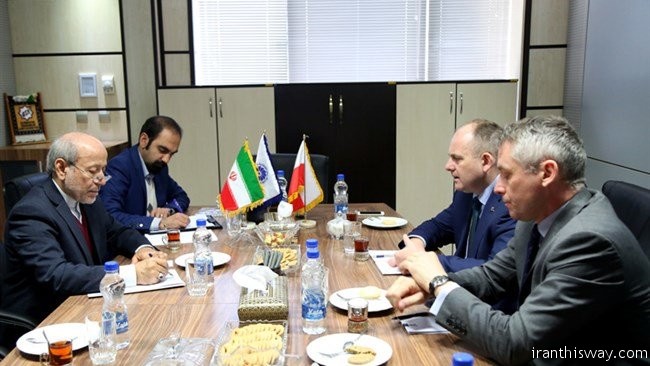 Fedko made the remarks in a Monday meeting in Tehran with Abolfazl Rahnama, a director in Foreign Affairs Department of Iran Chamber of Commerce, Industries, Mines and Agriculture (ICCIMA), the portal of ICCIMA reported.
Opening this office will be a bid to provide opportunities for cooperation between Polish and Iranian economic entrepreneurs to expand economic ties between the two countries, he underlined.
Emphasizing the necessity of boosting cooperation between this office and ICCIMA, Fedko said, "Through exchanging information and introducing active members of the two countries, we should lay the ground for bilateral cooperation."
Rahnama, who has been previously Iran's ambassador to Poland, for his part referred to the good political and economic relations between the two countries and said that 14 Polish economic delegations have visited ICCIMA officials in Tehran over the past three years which indicates existence of many opportunities for bilateral cooperation and also high willingness in this due.
He further announced ICCIMA's readiness for exchange of information and also for bilateral cooperation through PAIiIZ's office in Tehran.