Iran and the European aviation giant Airbus signed a contract on Thursday to sell 100 jets to Iran Air, paving the way for deliveries to start next month, a year after sanctions against the country were lifted.
The deal took weeks of shuttling between Airbus headquarters in Toulouse, France, and Tehran, complicated by a shortage of expert legal advice as Iran completes its biggest commercial deals with the West since the 1979 Islamic Revolution.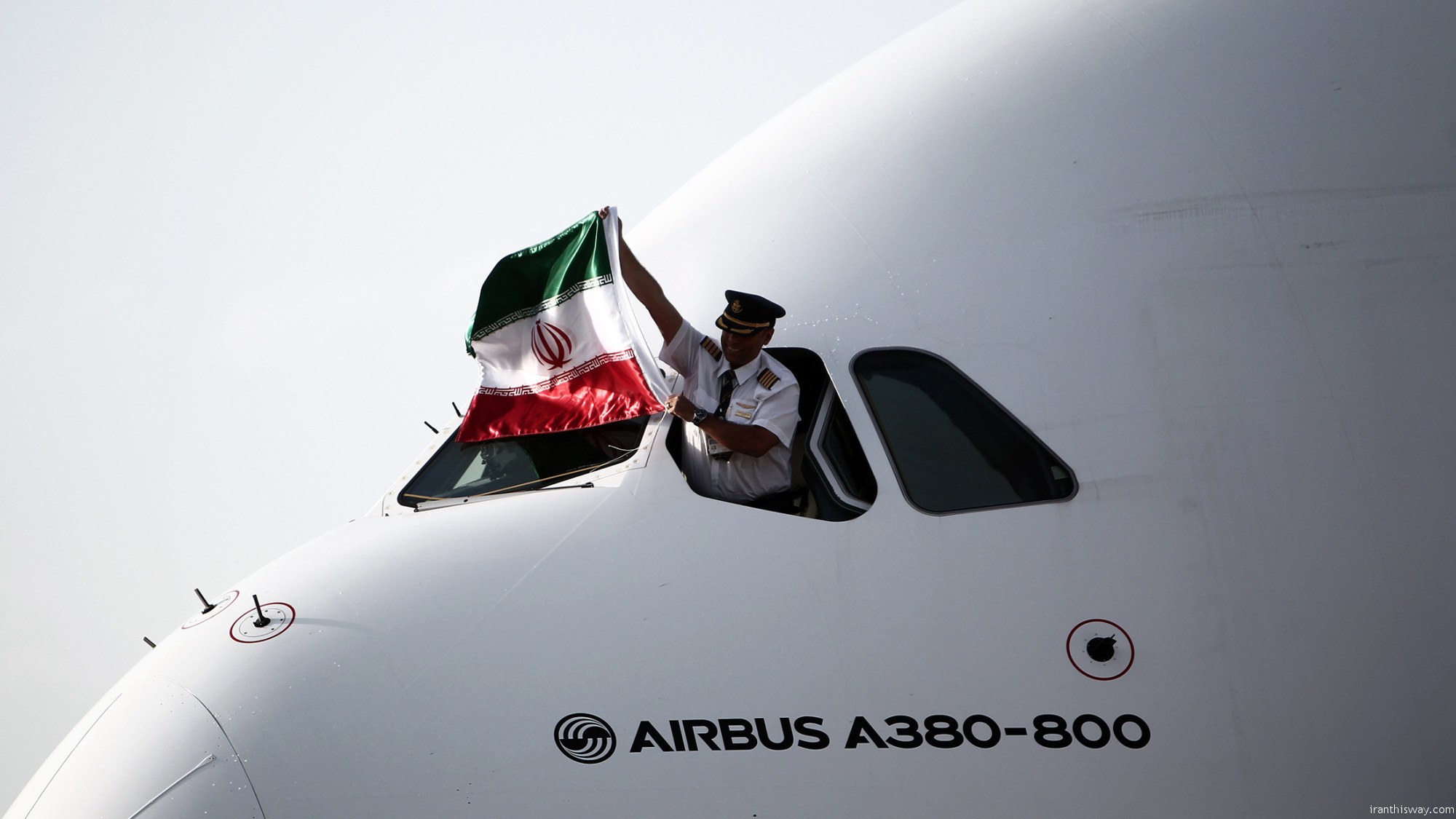 Airbus in a statement said almost half the jets would be for short to medium routes and that deliveries would start early next year.
The contract includes 46 of the narrow-body A320 family which includes the A321 model, 38 long-haul A330s and 16 of Europe's newest long-range model, the A350.
The order follows a commitment inked in January when President Hassan Rouhani visited Paris in the wake of a deal between Iran and six world powers over its nuclear program.
Planemaking chief Fabrice Bregier called the deal "a significant first step" in modernizing Iranian aviation, adding it included training, airport operations and air traffic management.
However, both sides confirmed the Airbus A380, the largest passenger plane in the world, had been jettisoned from a provisional list first agreed in January.
Although up to 12 were earmarked in the initial agreement, Tehran's international airport is not currently equipped for such planes.
US regulatory delays further reduced the order by six planes, lowering the total order to 100 from 118 jets.
Iran's civil aviation
Iran Air's CEO Farhad Parvaresh said the deal was "an important step toward a stronger international presence in civil aviation".
He added: "We hope this success signals to the world that the commercial goals of Iran and its counterparts are better achieved with international cooperation and collaboration."
Parvaresh stressed that the deal has paved the way "for more practical steps to follow for Iran Air's fleet renewal".
Such a deal would be worth $18-20 billion at list prices, depending on variants flown, but Iran is expected to receive steep discounts from foreign manufacturers as its aviation renewal coincides with a drop in demand elsewhere.
It is expected to be followed by a formal deal to buy turboprop aircraft from ATR, half-owned by Airbus.
The first jet, an Airbus A321 already painted in Iran's national carrier livery, may arrive in January.
"When Airbus and ATR aircraft start going into Iran, Boeing will point to that to argue that it should implement its own deal," said an aviation source, who closely followed the talks.
In another deal earlier this month, Iran Air finalized a contract to buy 80 planes from Airbus' US competitor Boeing.
Boeing said that contract – Iran's first deal with a US aviation firm since 1979 – was worth $16.6 billion.
Despite rivalries, the Airbus and Boeing deals with Iran are unusually intertwined because each depends on continued US clearances for the sale of planes built with US parts.
"Everyone has an interest in moving quickly. The Iranian government wants to show results from the nuclear deal; Airbus wants to get deliveries moving and Boeing wants the leverage it can get from European deliveries to Iran," another source said.
Airbus said the deal was subject to US Treasury export licenses granted in September and November 2016.
Republican critics of the nuclear pact want Trump to block the aircraft deals and have sought to hamper them by voting to tighten restrictions on use of the US financial system.
Airbus is expected to be paid in euros instead of the usual dollars and is likely to provide its own financing for the first few jets./Iran-daily