A delegation of government have attended Mehrabad Airport to celebrate landing of the first Airbus A321, as part of the lucrative deal President Rouhani had signed with European giant of the air industry.
The government encourage had notably Minister of Roads and Urban Planning Abbas Akhundi, Head of AEOI Ali Akbar Salehi, a number of MPs, and other dignitaries from the industry sector, who attended the ceremony to hail the Airbus landing on the airport.
Elaborate ceremony was prepared for the arrival of the much-anticipated Airbus; national anthem was played by a regiment of uniformed staff, with pilots waving hands to the press covering the ceremony.
Head of Iran Air and head of Airbus were onboard Airbus A321 which departed from southern city of Toulouse in France hours ago. The city was hosting a similar ceremony where Iran's air industry authorities received officially the plane, where Mr. Farhad Parvaresh of Iran Air that the day was the most important day in the history of relations with the Airbus. The first plane houses 190 passengers and is part of the 100 planes signed during Rouhani's visit to Paris in 2015.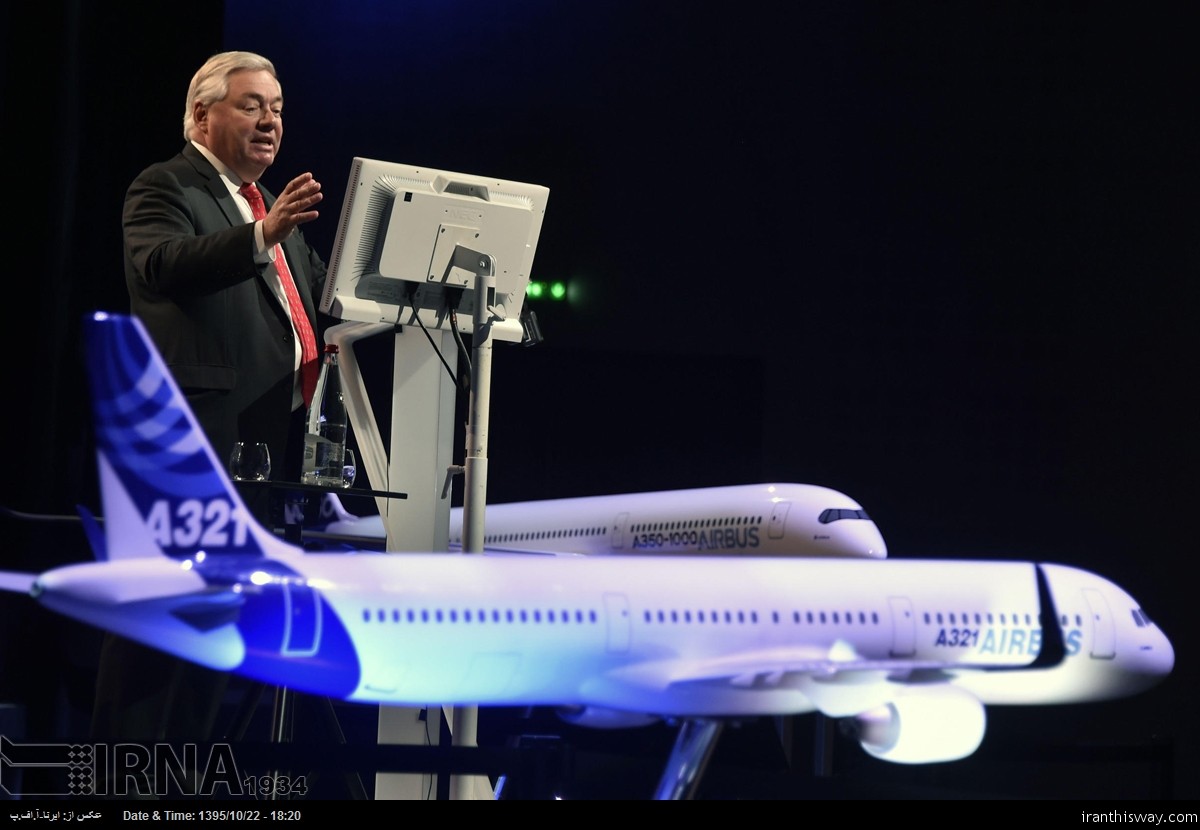 Airbus CEO Fabrice Brégier told the press on Wednesday that the company would provide Iran with 98 brand-new planes, with only 2 others coming from a deal with another airline which was cancelled; "the deal is approved by the US Treasury and according to latest international standards of trade," he told reporters in Toulouse.
He also added that deal with Iran comprises only one-seventh of the total number of orders the company received in 2016.
The deal to renew Iran's antiquated air fleet will reportedly improve the passenger capacity to 50,000 seats, with 20,000 jobs directly created by the renewal.
The deal allows Iran to own planes after the country completes the repayment process and receive the certificates necessary to repair and maintenance, and other technical services.
Iran will only pay 15 per cent of the total price, with 85 per cent financed by foreign creditors.