The exports volume for Iran's mine and mineral industry products amounted to 4.4 billion dollars in the first eight months of the current Iranian calendar year (began March 20).
Deputy for the Iranian Mines & Mining Industries Development & Renovation (IMIDRO) Amir Sabbagh made the remark while speaking in a training course on mine and mineral industry trends in the world and analyzing its strategic market.
The official highlighted that the eight-month value for the current year indicated a 34% growth as compared with the corresponding period last year.
He went on to state that more than 11.8 million tons of iron ore have been exported in the past eight months showing a 43% upsurge compared with the same period a year before.
Sabbagh noted that the value of iron ore exports surpassed 451.5 million dollars during the period, revealing a rise of 48.5% compared with the last year.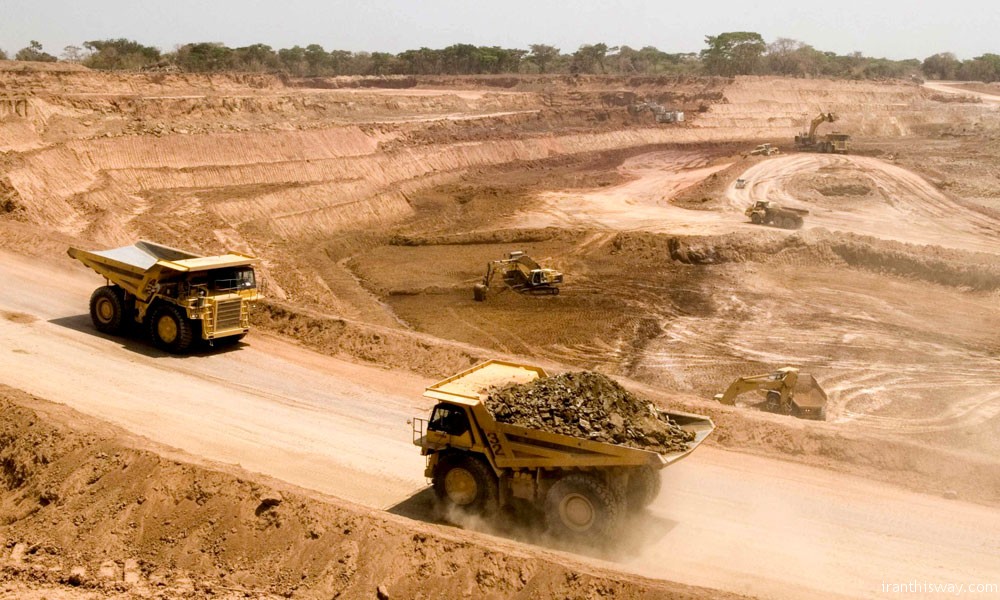 About 3.5 million tons of various kinds of stones were also exported in 8 months showing a growth of 193% compared with the same period last year.
The value of stones exported abroad reached 204.8 million dollars which had a 72.9% rise compared with the same period a year ago.
Exports of steel chain and downstream products also experienced a 106.6% rise climbing to 4.322 million tons.
The value of exported steel products mounted to 1.829 billion dollars revealing a 37.5 uplift in the mentioned time span.
A total of 561.6 thousand tons of copper and downstream products worth 536 million dollars were also exported over the past eight months indicating a 307.8% and 536% rise in weight and value, respectively.
As the 14th largest steel manufacturer in the world, the Islamic Republic of Iran has deployed over six million tons of the product to global markets in the first eight months of the present year though the figure is expected to hit 18 million tons by the end of the year on March 20, 2017.