A research group, which is stationed in Firouzkouh, Tehran Province, for the last six months, is cooperating with the Firouzkouh Department of the Environment in studying whether Pallas cat exists in the region.
Head of Firouzkouh Department of the Environment Mohammad Faridi added that the region is a no-hunting zone. It is an important region in central Alborz in the east of Tehran Province, he noted.
He said studies have been underway since last winter, adding camera traps have been installed in the area.
In addition to monitoring Pallas cat in Firouzkouh, the camera traps took pictures of a leopard in the area, he added.
Given the existence of fauna species such as leopard and Pallas cat in the region, he said, a special guard is constantly controlling and supervising the security of this natural region.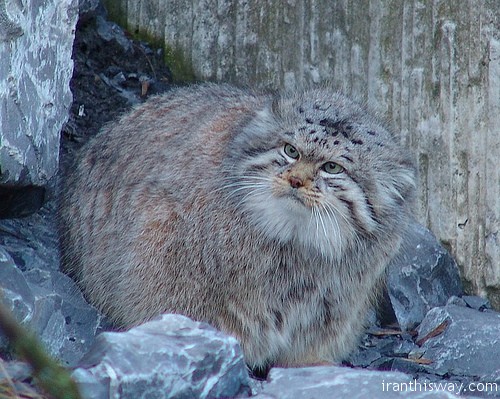 Pallas cat ― with scientific name 'Otocolobus manul' ― is one of eight living wild felines in Iran. Little information is available on the population and its frequency across the country.
Pallas cat has a wide but fragmented distribution in the grasslands and montane steppe of Central Asia. Their low number is believed to be the outcome of predation restricting such habitats for those with good cover from predators, whilst providing easy access to prey.
Pallas cats are dependent on marmot burrows or other available cavities to provide dens for daily use and rearing young, which further restricts habitat availability.
Firouzkouh is in the northeastern region of Tehran Province. It is located in the middle of Alborz Mountains.
Firouzkouh is located 150km from Tehran. It is also situated 105km from Pol-e Sefid, Mazandaran Province and 70km from Semnan. In addition, Tehran-Gorgan Railways traverses Firouzkouh.
The city boasts relatively cool and windy climate.