Iran says it has exported above $300 million worth of medicinal herbs since January.
Peyman Yousefi Azar, the director of Medicinal Herbs Department of Iran's Ministry of Agriculture Jihad, told the domestic media that saffron comprised almost two thirds of the exports.
The Damask rose comprised a third of the exports, Yousefi Azar said adding that other herbs comprised the rest of the exports.
He emphasized that there is already a market worth around $150 billion for medicinal herbs in Europe, IRNA reported. The official added that different kinds of herbal tea comprise half of the market of medicinal herbs.
Yousefi Azar further emphasized that Iran still needs to devise serious plans to promote its herbs industry in what could eventually become an important non-oil source of revenues.
The key consumer markets of Iran's medicinal herbs in order of import volumes are Pakistan, the UAE, Germany, Japan and China.
Iran is generally considered as one of the most geographically diverse countries and has 12 separate geographic environments that can host above 7,500 species of plants of which 1,800 are used in medicine.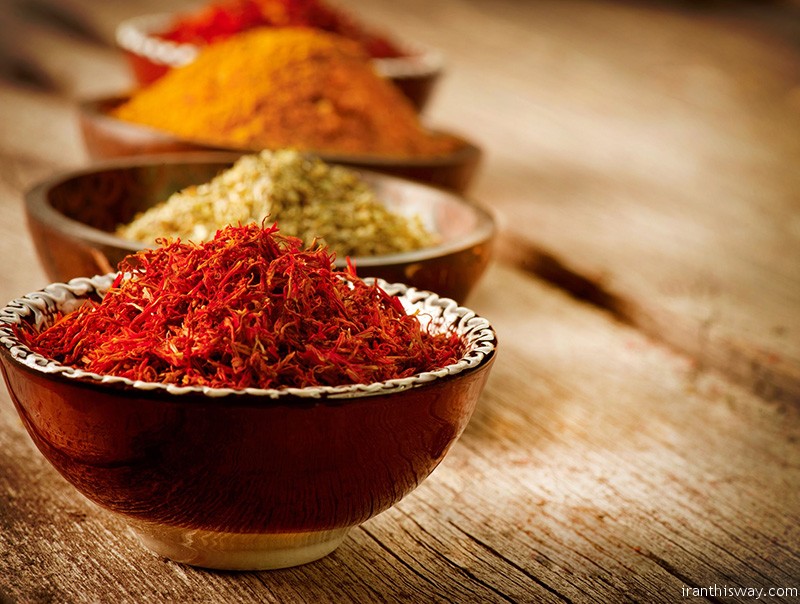 Saffron is the crown jewel of Iran's botanical products. The country produces around 210 tons of saffron each year of which some 70 percent is exported.
Iranian officials had earlier said the country's exports of botanical products had declined over the past few years as a result of sanctions and stood at around $100 million per year. The surge of exports to around $300 million as Yousefi Azar acknowledged may be a direct result of the removal of the sanctions in January.
More about Iran Saffron
The Guardian: Iran anticipates saffron sales will soar after lifting of sanctions