Iran's FM Zarif in response to Donald Trump's winning the US presidential election early this morning said the new president has a duty to stay committed to US obligations under the nuclear deal.
"We do not interfere in the internal affairs of other countries," Iranian Foreign Minister Mohammad Javad Zarif who is on a tour to three Eastern European countries, told reporters on Wednesday in Romanian capital Bucharest, in regard to Donald Trump's success at winning the US presidential election this morning.
"This is the choice of the American people," he continued, "but whoever sits at the White House must face the developments in the world and region with a realisitc approach."
He went on to stress that Iran and the US have no political relations; "however, the US president is obliged to implement whatever his country has agreed to as an international, multilateral commitment under the nuclear deal."
Republican candidate Donald Trump was declared the victor in the US presidential election on Wednesday by having won 276 electoral votes. His democrat rival Hilary Clinton only managed to win 218 electoral votes, despite many western media predictions.
Foreign Minister Zarif heading a politico-economic delegation will depart Romania for Czech Republic and Slovakia as the last two legs of his Eastern European tour.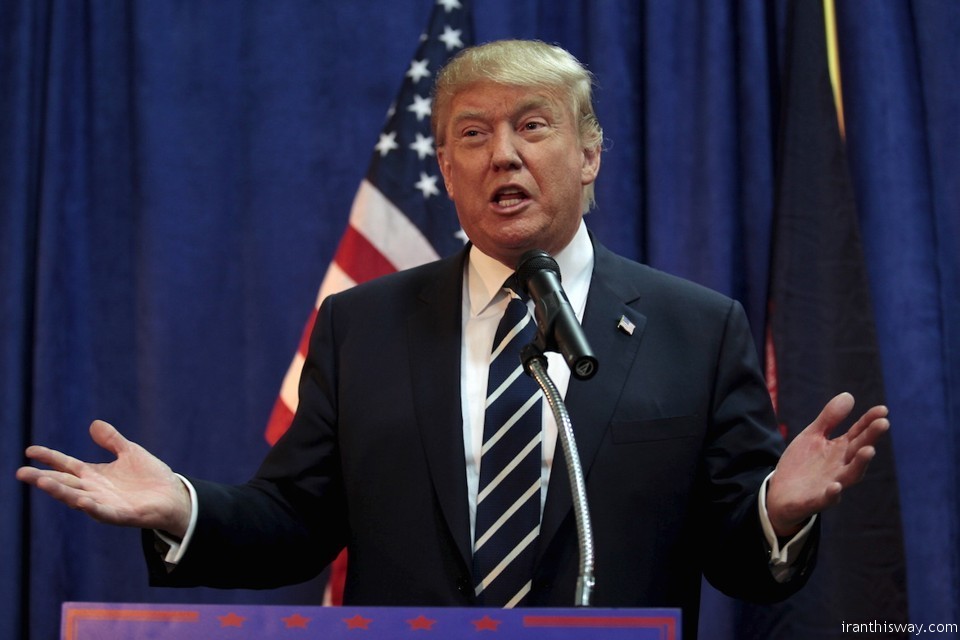 Iranian Official Highlights Trump's Differing Views in Campaign, Victory Speech
A senior official at Iran's presidential office turned the spotlight on different attitudes that US President-elect Donald Trump had expressed in his electoral campaign and reflected today in his victory speech.
"The image that Trump displayed of himself in his victory speech as the president-elect (on Wednesday) was different from his image in the election campaign. This is a considerable point," Political Deputy of Iran's Presidential Office Hamid Abutalebi wrote in a post on his Twitter account on Wednesday.
His comment came after Republican Donald Trump stunned the world by defeating Hillary Clinton in the race for the White House, ending eight years of Democratic rule.
In his victory speech in New York City on Wednesday, Trump said, "I want to tell the world community that while we will always put America's interests first, we will deal fairly with everyone. We will seek common ground, not hostility. Partnership not conflict." /Tasnim
Iran Ready for All Developments With US, to Proceed with Nuclear Deal
In a first reaction from Iran to results of the US presidential election, Spokesman for the Atomic Energy Organization of Iran (AEOI) Behrouz Kamalvandi said the country is ready for any development, but will press on with implementing the JCPOA.
Iran is braced for any development, Kamalvandi told the Tasnim News Agency on Wednesday morning, shortly after Republican candidate Donald Trump emerged victorious in the US presidential elections.
Iran will try to keep implementing the Joint Comprehensive Plan of Action (JCPOA), a nuclear agreement between Tehran and the Group 5+1 (Russia, China, the US, Britain, France and Germany), he underlined.
Iran has long-term plans, he underlined.
Republican Donald Trump stunned the world by defeating Hillary Clinton in the race for the White House, ending eight years of Democratic rule.//Tasnim