Iran's petrochemical industry was privatized more than a decade ago. Today, the government is only paving the ground for the development of petrochemical sector. During years of international sanctions on Iran, the government was of great help to the private sector in its transactions.
The signature of a historic nuclear deal between Iran and six world powers in July 2015 led to the lifting of restrictions on investment and transfer of technology.
From 2008 to 2015, Iran's petrochemical industry had not used finance and usance. But thanks to efforts by the administration of President Hassan Rouhani and the conclusion of the Joint Comprehensive Plan of Action (JCPOA) we have been witnessing achievements in the petrochemical industry. Finalization of an agreement between Kian Petrochemical Plant and Germany's Linde is a case in point.
The most important and the most practical measure by the Iranian government in favor of the private sector has been its efforts to win guarantee for foreign investment in the petrochemical sector. In the past, foreign companies invested in Iran because the government guaranteed exports of petrochemical products, but today there is no such a guarantee. Therefore, the government is seriously looking for a solution to resolve this problem. Germany's BASF and Linde, France's Axens, South Korea's Hyundai, Royal Dutch Shell and South Africa's Sasol are among top companies engaged in negotiations with Iran. All of them have been speaking about the issue of guaranteeing investment in Iran's petrochemical industry. They know quite well that the rate of return on deposits in the banks is about one percent, while the rate of return on investment in Iran's petrochemical projects is at least 20 percent.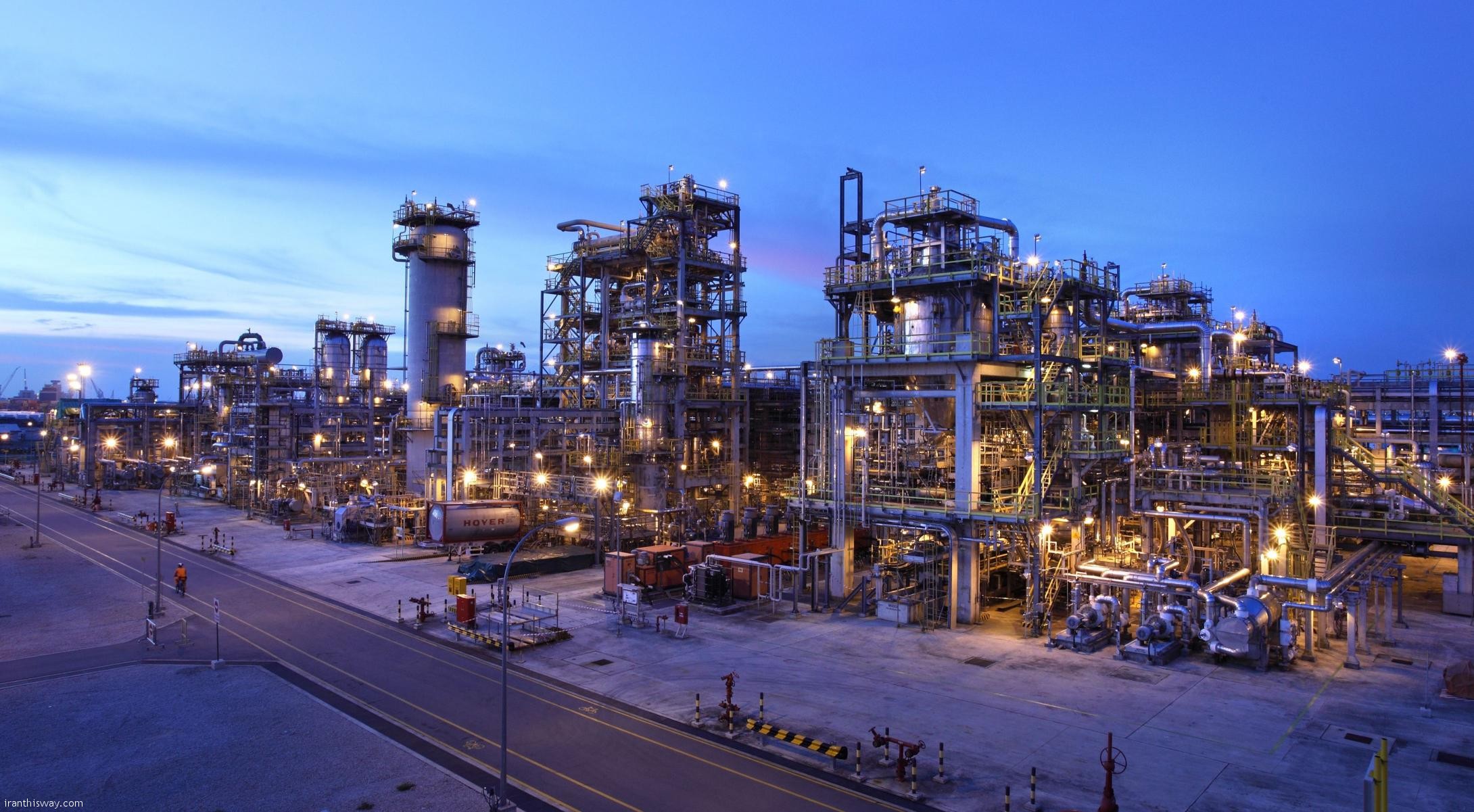 Petchem Plants Startup
Over the past several years, Iran has been stepping up construction of petrochemical plants. According to official data, the number of operating petrochemical plants has increased from 46 in 2013 to 53 today with an output of 54 million tons a year. Three more petrochemical plants are projected to become operational in one month. Therefore, the rated capacity of these petrochemical plants will cross 64 million tons.
Furthermore, more than 50 other petrochemical plants with a nominal capacity of 41.3 million tons are under construction. Experts see the startup of these 50 projects as the second jump in Iran's petrochemical industry to bring the country to its real standing in this sector.
Over the past two years, 11 petrochemical projects have come on-stream in Iran. Some of these projects are unique as they have become operational while Iran was international restrictions.
Some of them are as follows: hydrogenation unit of Shazand Petrochemical Plant, Petrochemical Research and Technology Company's the semi-industrial HDPE unit, Fajr-2 centralized utility, Ilam HDPE unit, PBR/SBR unit of Takht Jamshid Petrochemical Plant, West Ethylene Pipeline's 8th to 10th tranches, Lorestan HDPE/LDPE unit, Urmia Petrochemical Plant's sulfuric acid unit, Mahabad Petrochemical Plant's HDPE/LDPE unit, Shohada ammoniac/urea unit in Marvdasht, Assaluyeh ethylene glycol (Morvarid Petrochemical Plant) and the second phase of 11th olefin project (Kavian Petrochemical Plant).
The startup of petrochemical projects will continue in Iran. According to plans, 11 projects with a capacity of 6.2 million tons are to become operational this calendar year to March 2017. Furthermore, 6 other projects are forecast to come online next calendar year.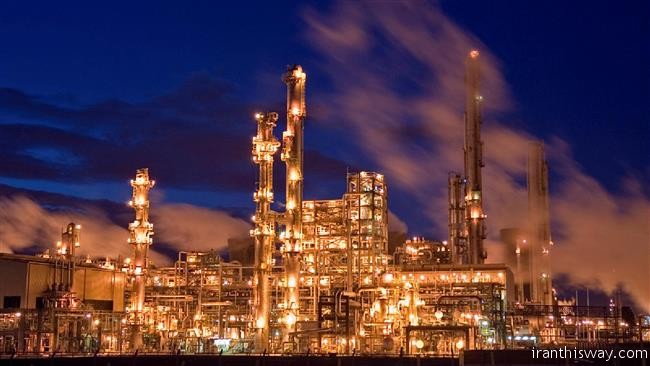 Petchem Sales Up in Iran
Conditions have improved for Iran's petrochemical exports following the implementation of JCPOA last January. Iran's petrochemical exports have grown 25% post-sanctions.
Over the past three years, Iran's petrochemical sales has increased from 27.3 million tons to 39 million tons a year, earning the country $19.7 billion in revenue.
The value of Iran's petrochemical exports is nearing its previous levels. In 2012, Iran gained $12 billion from petrochemical exports. Today, its revenue stands at $10 billion although oil prices have been almost halved.
Over these years, Iran's petrochemical industry has always insisted on the completion of the value chain and downstream industries through proposing new development projects of high value-added and acceptable economic justification based on spatial planning studies with a view to exporting products, completing value chain for presentation to qualified investors, helping value engineering in petrochemical projects for reducing costs and providing infrastructure and utility for meeting the needs of the private sector.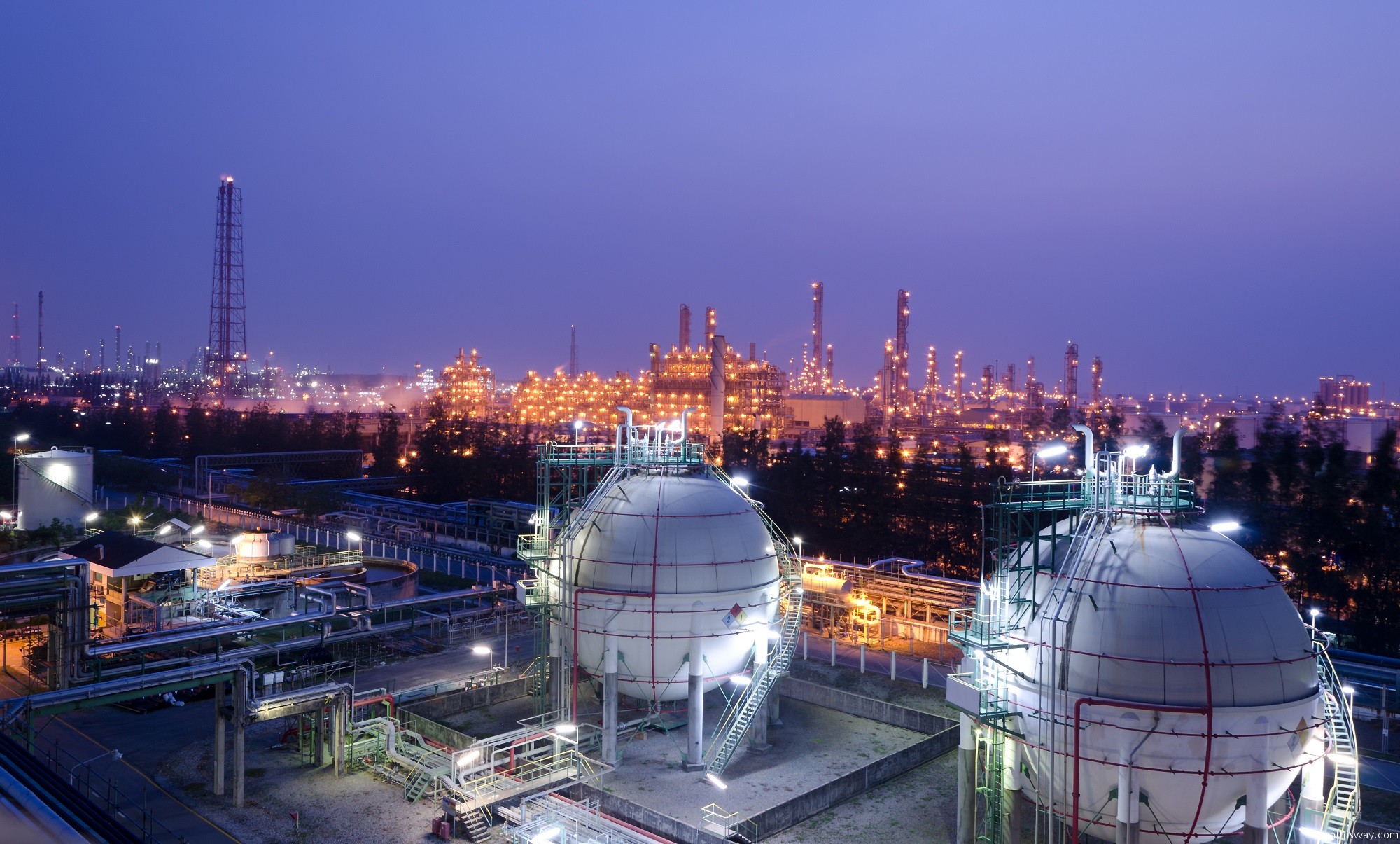 Target-Oriented Petchem Projects
A gap created in the research and technology of Iran's petrochemical industry due to widespread privatization in this industry over the past two years has been healed. Private companies, in cooperation with Petrochemical Research and Technology Company (PRTC), are constantly looking for making research projects practical and boosting cooperation with this state-run company. At present, the research and development network in Iran's petrochemical industry is one of the largest networks in Iran.
Leading research centers towards practical studies and resolving problems of petrochemical industries have been among the effective measures taken by the current administration.
Helping acquire technical know-how for producing chemicals and catalysts needed in the petrochemical industry in collaboration with Iranian elite and the National Foundation of Elites and domestic capabilities like universities and PRTC, indigenizing technical savvy and engineering services including issuance of license, basic design of petrochemical products, helping commercialization of indigenized technical savvies, supporting domestic manufacturing of equipment needed in projects, cooperation with legal bodies for improving business environment, helping remove red tape and streamline bureaucracy, examining bottlenecks in manufacturing companies and finding solutions to them have all been on the agenda of the government.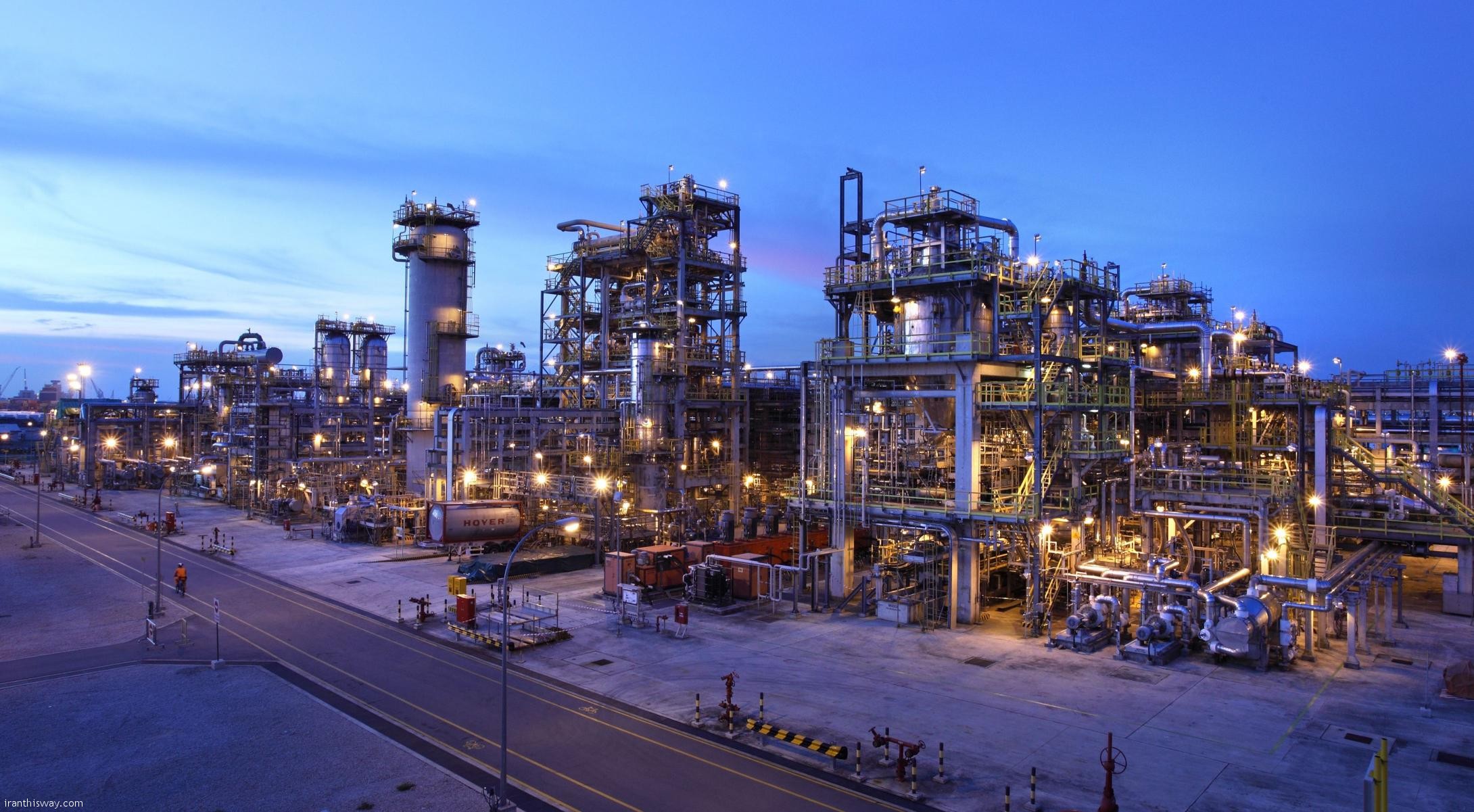 The first chemical park in Iran, which is based on the styrene and butane value chain, has been envisaged in Pars Special Economic Energy Zone. The project, which has been privatized, will use 600,000 tons of styrene produced by Pars Petrochemical Company. The construction activities of the chemical park are steered by National Petrochemical Company (NPC).
Over the past three years, all those involved in Iran's petrochemical industry have constantly focused on endogenous and practical research programs. Over this time they have made great achievements, some of which are as follows:
Technical savvy for olefin furnace, technical know-how for rotating packed bed (RPB), technical savvy for UHMWHD production, technical savvy for biodegradable polyethylene films in LDPE and LLDPE grades, technical savvy for HDPE process, technical savvy for two grades of polyvinyl alcohol (PVA) production, technical savvy for producing epoxy vinyl ester, indigenization of technical knowledge for producing MMP high-density polyethylene, technical savvy for Netzer SB magnesium chloride and magnesium ethoxide, technical knowledge for producing Glycerol Monostearate (GMS), basic technical savvy for spherical gamma alumina, technical savvy for MEK catalyst, technical savvy for LTSC catalyst, basic technical design for ZnO Modified catalyst, technical savvy for isomerization catalyst for refineries, and technical savvy for alumina-based palladium for complete saturation process of olefins.
Over the past one and a half years, important contracts have been signed in petrochemical research and technology.
Awarding license for propylene-via-methanol (PVM) process to Sabzevar Petrochemical Plant, awarding license for methanol production process to Sabzevar Petrochemical Plant, awarding license for the production of two catalysts for polyethylene production (IRSAC 518 and IRSAC 3530) to Lorestan Petrochemical Company, awarding license for dehydrogenation catalyst to Exir Farayand Novin company (used at Bandar Imam Petrochemical Plant), awarding license for methanol catalyst production (Sadr Shimi Company), awarding license of catalyst (EDC 6) to Gohar Saram Company, signing research contract for acquiring technical savvy for naphtha isomerization catalyst to be used at Isfahan refinery, contract for applying technical knowhow for polymer concrete with PRTC for repairing concrete structures at Mobin Petrochemical Plant, production and sale of 800 kilograms of MEK 9 catalyst to Shimi Tax Aria, production and loading of 1.5 tons of dry reforming catalyst for Khuzestan Petrochemical Plant and joint cooperation with Hampa Energy Hedco for mastering ammoniac technical know-how.
PRTC, as the research arm of Iran's petrochemical industry, has achieved good results from the catalysts it has produced in industrial tests. These results include the production of 1.5 tons of dry reforming catalyst for Khuzestan Petrochemical Plant, production of 800 kilograms of catalyst for Shimi Tax Aria Company, production of 1.5 tons of IRSAC 510 (similar to THS) for Maroun, Amir-Kabir and Shazand petrochemical plants, production of 50 kilograms of PZ catalyst for Mitsui polyethylene for Bandar Imam Petrochemical Plant, production of 20 kilograms of dehydrogenation catalyst for Bandar Imam Petrochemical Plant, production of 60 kilograms of DLP peroxide for Bandar Imam Petrochemical Plant, production of 600 kilograms of methanol catalyst, production of 30 tons EDC catalyst with its own technology for Bandar Imam Petrochemical Plant, production of three batches of 50-kilogram MMP catalyst for HDPE demo consumption at the Arak center of the company, production of 20 kilograms of acetic acid catalyst for Fanavaran Petrochemical Company and successful replacement of catalyst at Jam Petrochemical Company.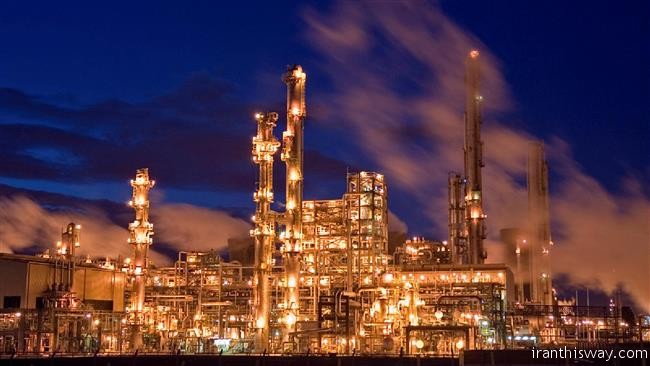 New Technologies for Petchem Sector
Today the state-of-the-art oil and gas technologies could be seen at petrochemical plants across the globe. Due to its high value-added, this industry has always encouraged investors to benefit from cutting edge technologies. In Iran, in spite of restrictions, experts and researchers are in quest for new technologies. They try their best to apply new technologies to new projects. For instance, meticulous studies have been conducted to prevent sale of raw substances and complete the value chain and create new capacities for high-value products like propylene. Over the past two years, lots of activities have been done in this sector. For instance, 52 new projects have been introduced for implementation under the 6th Five-Year Economic Development Plan and afterwards with a view to completing the production chain, location of new petrochemical development projects, making new estimates and envisaging feedstock needed for new petrochemical projects.
Among other important activities of the 11th administration regarding petrochemicals are the formation of specialized working groups like the working group for removal of obstacles to production, settlement of disputes between companies, settlement of disputescompanies. between companies and the stock market in setting feedstock prices and clearing accounts of privatized
By Javad Asghari, Source: Iran Petroleum