Swedish ministers have welcomed a proposal by Iranian President's Chief of Staff Mohammad Nahavandian to open an account of the Central Bank of Iran (CBI) in Stockholm central bank.
Nahavandian made the proposal to the Swedish Minister of Finance Magdalena Andersson and the Minister of EU Affairs and Trade Ann Linde in separating meetings in Stockholm on Saturday, Fars News Agency reported.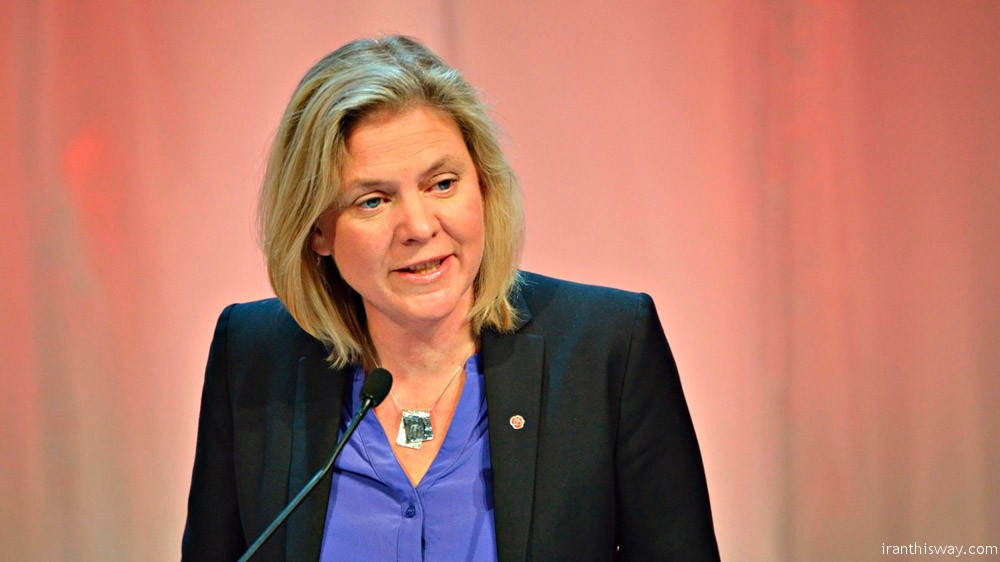 During the meetings, Nahavandian underlined the need to accelerate the trend of promoting Tehran-Stockholm relations through a comprehensive program.
He said the two countries should finalize the banking talks at the earliest to facilitate economic exchanges.
The Iranian government, he said, is resolved to attract optimum foreign investment.
For her part, Linde said that her country has planned for promoting economic relations with Iran.
Andersson also said in her meeting with Nahavandian that Stockholm attaches great importance to ties with Tehran.
Andersson further stressed that Sweden and Iran should resume cooperation as Tehran was once Sweden's biggest trade partner before the sanctions' era.
In relevant remarks in early June, Swedish Foreign Minister Margot Wallstrom in a meeting with her Iranian counterpart Mohammad Javad Zarif in Stockholm called for the expansion of relations between the two countries.
"There is a need for enhanced cooperation between Iran and Sweden under present conditions," Wallstrom said.
The Swedish foreign minister reiterated that following the nuclear agreement between Iran the six world powers (the US, Russia, China, France, Britain and Germany) in July 2015, the time is ripe for Iran and Sweden to expand all-out relations.